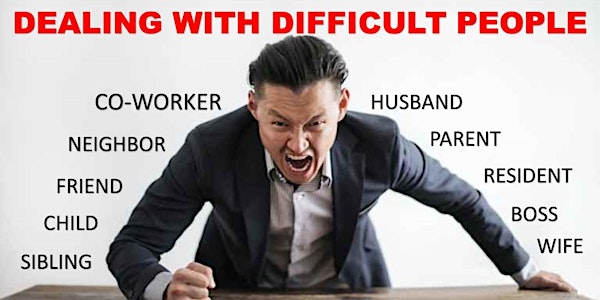 DEALING WITH DIFFICULT PEOPLE
Online training for regulatory officers, inspectors and compliance agents.
About this event
You can't reason with an unreasonable person, but there are proven techniques to better manage the situation.
ICC Course No. 24905
As a regulator and public official, you need to provide service in a manner that will work well with your customer's personality type; this can sometimes be difficult, but it's necessary. This course will discuss how to deal with the attitudes of difficult residents and co-workers you may come face to face with by exploring the four primary personality types and developing skills to deal with each.
————————————————————————————
Come Earn ICC Contact Hours of Training for Certification or Professional Development 
 REGISTER NOW, SEATS ARE LIMITED AND SELLING FAST!