Dealing with Difficult People - Live-Streamed Monday Evening Class Series
Cultivate positive relationships by learning Buddhist techniques for relating to difficult people constructively. Everyone is welcome!
About this Event
Our interactions with other people comprise a huge part of life, but what happens when the people around us are difficult to live or work with? So often our priorities differ, our opinions clash, conflicts can build and we can feel like other people are making us stressed and miserable.
Over 2500 years ago, Buddha taught practices for healing our relationships with others by changing the way we view them - these methods are still relevant today.
In this four-week series, Gen Rinzin will give teachings and guide meditations for relating to other people more constructively. By applying this timeless Buddhist wisdom to all our relationships, we can respond to conflict effectively and find the freedom to maintain a loving heart.
Class Schedule
March 8 - Are Others to Blame?
March 15 - Destroying the Real Enemy
March 22 - The Danger of Retaliation
March 29 - How to Love Them All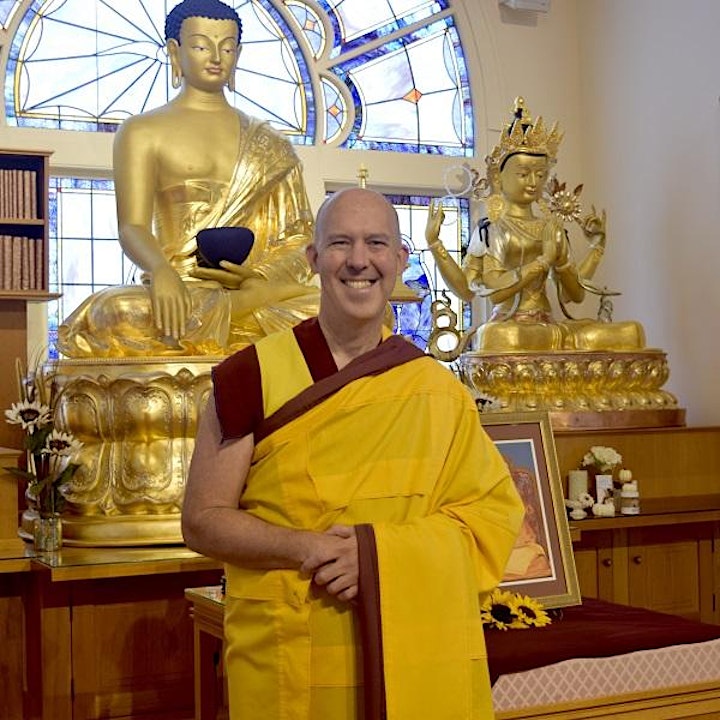 About the Teacher
The Monday Evening Meditation class is taught by Gen Kelsang Rinzin. Gen Rinzin was ordained as a Buddhist monk in 2004 and taught at Heruka Buddhist Center in Fort Collins for 15 years. He began teaching at Kadampa Meditation Center Washington in October 2020. Gen Rinzin communicates his love of Dharma with a down-to-earth approach and humor that helps the listener to appreciate and understand the teachings and put them into practice. His teachings are clear and practical, making them easy to apply to modern life.
Registration
This clsss is being offered as a weekly four-class series via live-stream starting on March 8th and running through March 29th. Those residing in the Pacific Northwest region of the US (WA, ID, MT & AK; outside this area? Find a Kadampa Center near you) may register, and upon registration will receive a link to enable them to watch and listen by phone, tablet or computer. 
$42 for the series; $21 for students/seniors 62+. Free for supporters of Kadampa Meditation Center WA.