Dealing With Difficult Feedback Conversations
Description
Dealing with Difficult Feedback Conversations

Giving and receiving feedback is an essential part of our workplace environment for everyone from the CEO to the newest employee.
It might be a performance evaluation or review, a project outcome, a progress update, a leadership team meeting, a customer conversation, a revenue result or a relationship issue.
It might be having to say no, or needing to apologise and rebuild trust.
In this highly interactive, hands-on whole day session, you will be guided through activities using cutting edge frameworks and tools to develop vital feedback conversations.
You will learn a step-by-step process of engagement for shifting from feedback conversations that trigger defensiveness and fear, to conversations that build healthy organisational environments.
Topics Covered
Identifying 'feel good' and 'feel bad' feedback conversations
Recognising the impact and ripple effect of 'feel bad' conversations - the damage to relationships, and the cost to the organisation in these uncertain times

Using advances in the neuroscience of conversations to implement tools for transforming your relationships, your results and the culture in your workplace
Rating your Level of Listening and choosing your position on the Conversational Dashboard®
Understanding the source of conflict and how to regulate your level of emotional engagement
Stepping down the Ladder of Conclusions

and moving forward for mutual success in any feedback conversation

Applying the 3 essential preparation steps

for transforming a potentially difficult conversation into an opportunity for growth

How to set up the beginning of any feedback conversation for increased trust that will shift the outcome
Practising the 5 step process of engagement for transforming a difficult feedback conversation into an optimal outcome
How to contract for mutual success and future feedback conversations that leave all parties empowered.
You'll leave this workshop with the confidence in knowing that difficult feedback conversations can be a positive experience when you have a road tested process to follow.

Whether you're giving or receiving feedback, you'll find yourself no longer avoiding or fearing potentially difficult feedback conversations. You'll be better prepared and equipped with the Emotional and Conversational Intelligence® tools for mutual success in any conversation.
WORKSHOP DETAILS:
Date: Tuesday 19 July 2016
Time: 8:45am for 9:00am start - 4:30pm
Venue: Table 78 Restaurant
Address: 78 Outram Street, West Perth
Price: $435.00 per person which includes all course materials, workshop facilitation, a learning journal and comprehensive frameworks and tools. All refreshments; morning and afternoon tea and lunch is included as well.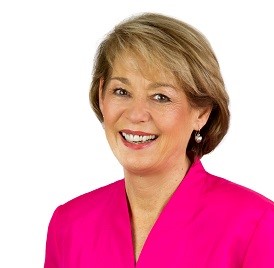 MAREE WRACK - Founder UPShift Solutions
Conversational Dynamics Specialist
Presenter Profile:

Maree Wrack

has over 25 years' experience working with established corporations and organisations that share a high people focus including Telstra, Origin Energy, Bunnings and BT Financial Group.

She has provided consulting, training, speaking, coaching and mentoring for hundreds of private and public sector organisations at local, national and multi-national levels.


After establishing her own consulting and coaching company in 1991, a Registered Training Organisation (RTO) delivering nationally recognised qualifications, Maree presented on average 40 public workshops per year.




Maree focuses specifically on working with Organisational Leaders and Teams in shifting cultural conversations and transforming performance. In essence … enabling people to build relationships and results between hello and goodbye by having quality conversations.



She holds a Certified Speaking Professional (CSP) accreditation; achieved by a small number of professional speakers worldwide; and uses a unique methodology which integrates Thinking Intelligence (TQ), Emotional Intelligence (EQ), Conversational Intelligence

®

(C-IQ), and Game Intelligence (GQ).


Maree has authored two books and performance coached teams to win national awards; more recently at the World Contact Centre awards.