Deal or No Deal

Wednesday, December 5, 2012 from 10:00 AM to 12:00 PM (CST)
Event Details
"Deal or No Deal" 
The art of getting the results you want from a trade show!
              Success = Preparation, Execution,  Follow-Up
Wednesday, December 5, 2012
10:00 a.m.- 12:00 p.m.
$30.00 Fee
Bill J. Priest Campus of ECC
1402 Corinth St., Suite 1534
             Dallas, TX 75215                 
 Target Audience:                                                                                     Jim's '21 Steps to Success'
Small businesses interested in getting results from a trade show. 
 There is a right way and a wrong way to work a trade show you may only get one chance.  Jim will show you How to do it Right, the First Time! 
 Entrepreneurs 'Hit the Ground Running' when they go to a trade show. Jim will make sure you are 'Running in the Right Direction'!
Description: 
Participants will be given the Right Tools and will learn the Tactics and Strategies necessary to make the decision to participate as an exhibitor or attendee and how to identify, meet with and follow-up with 'The Right People' and how to be there at 'The Right Time'.  Participants will learn 'The Right Way' to Prepare before you go, what to do while you are there and how to follow-up. 
Jim will show you how to Target 'The Right People', 'What to Say', 'What Not to Say', 'What to Do', 'What Not to Do', he will show you the  'Fatal Mistakes' participants make. Jim will show you how to 'Make the Most' of your investment of your time, energy and money. 
Fact:  Sophisticated exhibitors & attendees do well!
Fact:  Naïve participants waste thousands of dollars!
Fact:  Naïve participants do more harm than good!
Fact:  To get results you must know How to Work It!
If you are interested in adding Trade Shows as part of your overall business capture strategy ….
~ DEAL OR NO DEAL IS A MUST! ~
Jim is an INSIDER!  He worked for Lockheed Martin Aeronautics Company for 23 years in Supplier Diversity and retired as Senior Manager.  He has worked hundreds of trade shows and he knows the buyers and the Supplier Diversity people.  He knows exactly what they are looking for in a supplier.  Jim will tell you everything he knows about getting results and what you must do Before, During and After the show!  
Jim is a Small Business Coach and he helps small businesses sell to the prime contractors and he helps the primes develop, manage and sustain World Class Supplier Diversity Programs. 
Jim has helped hundreds of small businesses Just Like Yours and he will share his experience and everything he knows.  Jim will give you his 'Best Advice' and the 'Straight Talk' you need for Success!
Click here to email Jim  to send your expectations, to ask questions or to request specific topics you want to discuss or call Jim at 817-776-5489.
As an added bonus, Jim will schedule individual, one-on-one counseling sessions via telephone and email to ensure that every participant gets the most out of the workshop!
Jim is ready to help you Get Your Foot in the Door and more importantly, to show you how to Keep it There!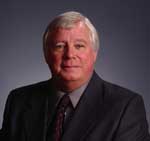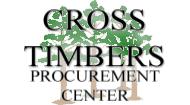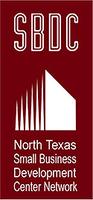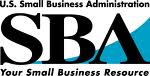 Jim Randle, Prime Contractor Specialist
Veteran & Service Disabled Veteran Advocate
Cross Timbers Procurement Center
Email:        jrandle@uta.edu
Phone:      (O) 817-776-5489  (M) 817-559-0010 
Website:   http://www.ctpc-texas.org
When & Where

Bill J. Priest Campus of ECC
1402 Corinth St.
Dallas, 75215


Wednesday, December 5, 2012 from 10:00 AM to 12:00 PM (CST)
Add to my calendar
Organizer
Government Contracting SBDC
Government Contracting SBDC
The Government Contracting Small Business Development Center was established to help small businesses compete successfully in the government marketplace. For numerous years the Government Contracting SBDC has assisted North Texas companies create jobs, foster economic diversity, and become successful contractors with local, state, and federal governments. We provide an array of services that include one-on-one counseling, capability statements, classroom instruction, access to bid websites, access to gatekeepers, and government contracting information services.