Description
DO YOU WANT TO MOTIVATE AND INSPIRE YOUNG DEAF PEOPLE?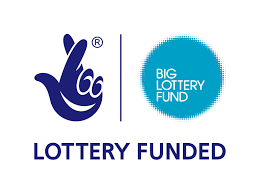 - Are you passionate about the future of deaf learners?

- Are you interested in becoming a mentor and learning how to mentor?

- Do you want to support and mentor a young deaf learner and share your experience with them?

Then our Deaf Mentor Training is for YOU!

We are excited to launch our Motivating & Inspiring Young Deaf Learners project, funded by the Big Lottery Fund. We are offering FREE mentor training to 10 deaf graduates who want to help empower, inspire and motivate young deaf students to pursue higher education.

This project is essential for the young deaf community. Research shows the number of deaf students in higher education has dropped considerably in the past 6 years, largely due to fears over communication, support, and access to study. We will be matching deaf learners with successful deaf graduates who have successfully achieved higher education and who can share their experiences and support.

We will be holding one-day FREE training session in Bristol on 11th April 2016.
Training schedule:
10:00: Introductions to the day
10:15: Mentoring and Coaching
11:15 – 11:30: Mid morning break
11:30: Study skills for Deaf students in higher education
12:30: Lunch break
13:30: Challenges in Further and Higher Education for Deaf Students afternoon workshop
14:30 to 14:45: Mid afternoon break
15:00 to 16:00: Developing good practice for mentoring deaf students in higher education
16:00: Closing sessions of the day
Training will be led by highly experienced Deaf trainer with many years of experience of working in Higher and Further Education and mentoring. All sessions will be fully accessible.
Places are limited so book your ticket now and contact Alasdair at alasdair.grant@deafunity.org for more information.