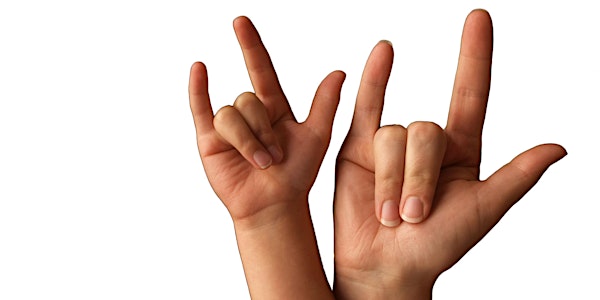 Deaf and Hard of Hearing Culture; A Lunch Time Learning Event
When and where
Location
HealthWest 376 E Apple Ave Muskegon, MI 49442
Description
A HealthWest Lunch Time Learning Event
DEAF AND HARD OF HEARING CULTURE
Presented by Jeanette Johnson, Sandy Faulkner and Nancy Cluley of Deaf and Hard of Hearing Services of Grand Rapids
When: August 10, 2016 11am-1pm
Where: HealthWest-376 E. Apple Ave., Muskegon, MI 49442
Did you know that nearly 5 out of every 100 people in Muskegon County is either hard of hearing or deaf? Do you know the difference between "deaf", "Deaf" and "hard of hearing"? Did you know that there are traditions and unique cultural values within the deaf and hard of hearing community?
This is a culture that is diverse, complex, and sometimes very different from "hearing" culture. Join us and let's learn together.
This is a lunch and learn event. Please bring a sack lunch.
REGISTRATION IS REQUIRED-SEATING IS LIMITED
HealthWest employees please register via MyLearningPointe
Brought to you by The HealthWest Diversity Team in an ongoing effort to increase inclusiveness, understanding, unity, and to provide a safe and healthy environment that promotes wellbeing and recovery.