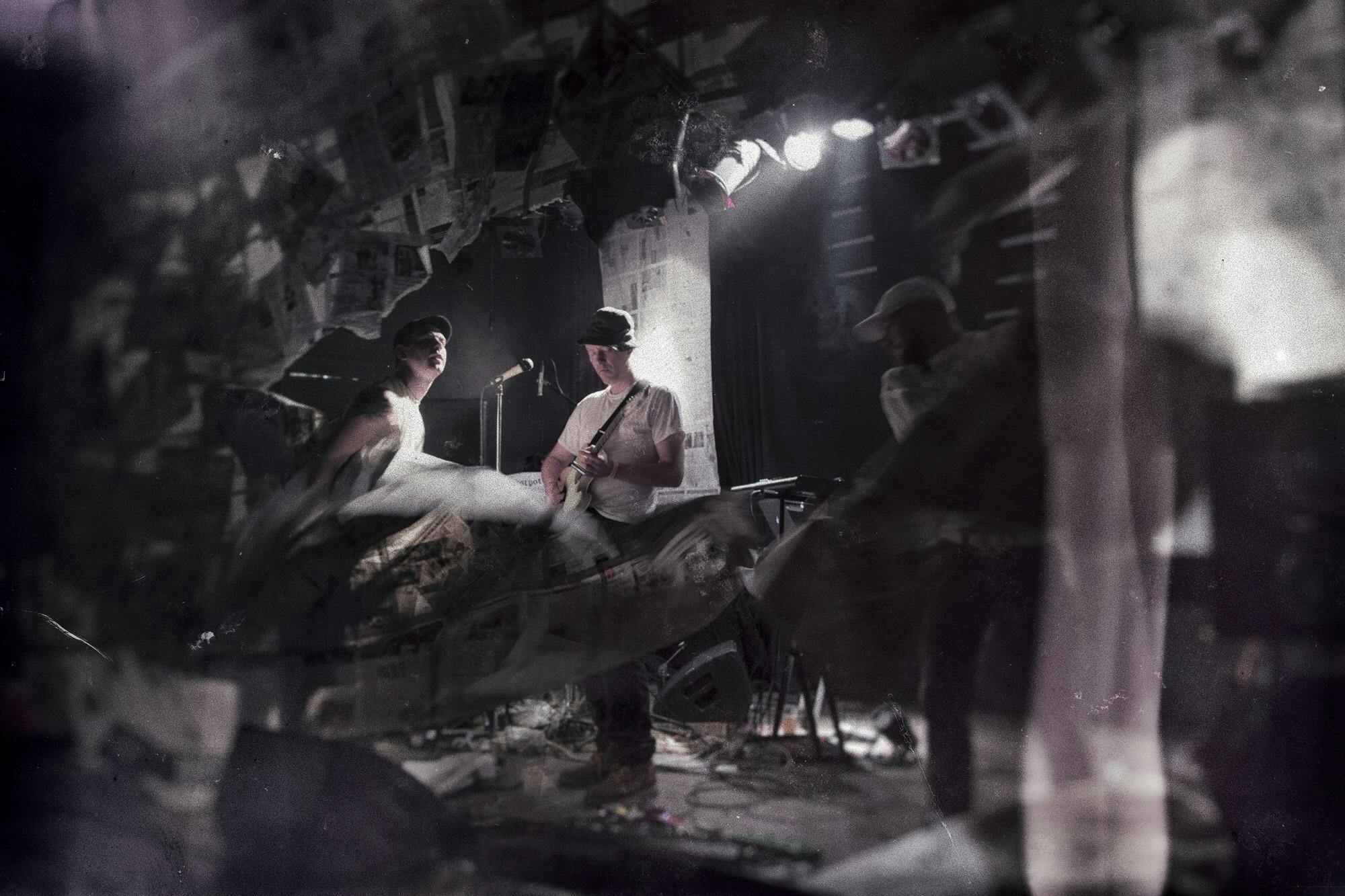 About this Event
$12 (advance), $15 // 21+
-----------------
DEAD RIDER are up and rolling again, and Crew Licks is the latest job. After the thousand days and nights since Chills on Glass, DEAD RIDER had to overcome the creeping suggestion that they multitask themselves to sleep - or to premature brain death - whichever came first. Now they're ready to get into their Rolling Stones suit and thank you for letting them be themselves again; to extrude rude grooves, shattered r'n'b and/or hip hop and mother's blues in a priapic triad, tripped-out and overlaid, shedding the old fresh in search of new flesh; a gateway they've been dreaming of building in their minds. If you're lacking for rhythm and imagination in your everyday nine-to-five, DEAD RIDER got the time for you.
A sense of place has been essential to the music of BROKEBACK since guitarist/bassist Douglas McCombs first launched the project in 1995. Initially conceived as a solo outlet, the Chicago group has taken on new dimensions over the past two decades, morphing from the lean, pastoral ambience of the first album, Field Recordings from the Cook County Water Table, to the more muscular, taut arrangements and dynamic swells of the last release, Brokeback and the Black Rock, for which McCombs assembled a new quartet lineup. Each album develops with exacting detail, revealing McCombs's gift for dialing in the essence of a mood, feeling, or distant locale with a handful of reverb-laden guitar tones, elegant and sustained, strategically placed and sparingly deployed. The instrumental landscapes he creates on Illinois River Valley Blues are utterly transportive, evoking familiar open-frontier soundtracks and charting out new sonic territory.
Our old friends PINEBENDER, a band who played our stage countless times in the late 90s and throughout the aughts, return for their first show here in over three years. Their slow, melodic but heavy-as-hell rock still burns a hole in our minds whenever we get to catch em live and we're stoked to have the back on our stage tonight. Greg Kot of the Chicago Tribune once described PINEBENDER's "Godzilla-size" sound as "deliberate and dirgelike, if not glacial," so prepare yourself for shaking walls and crumbling ceilings - BYO hard hat, maybe.
Performers
Date and Time
Location
Refund Policy