Description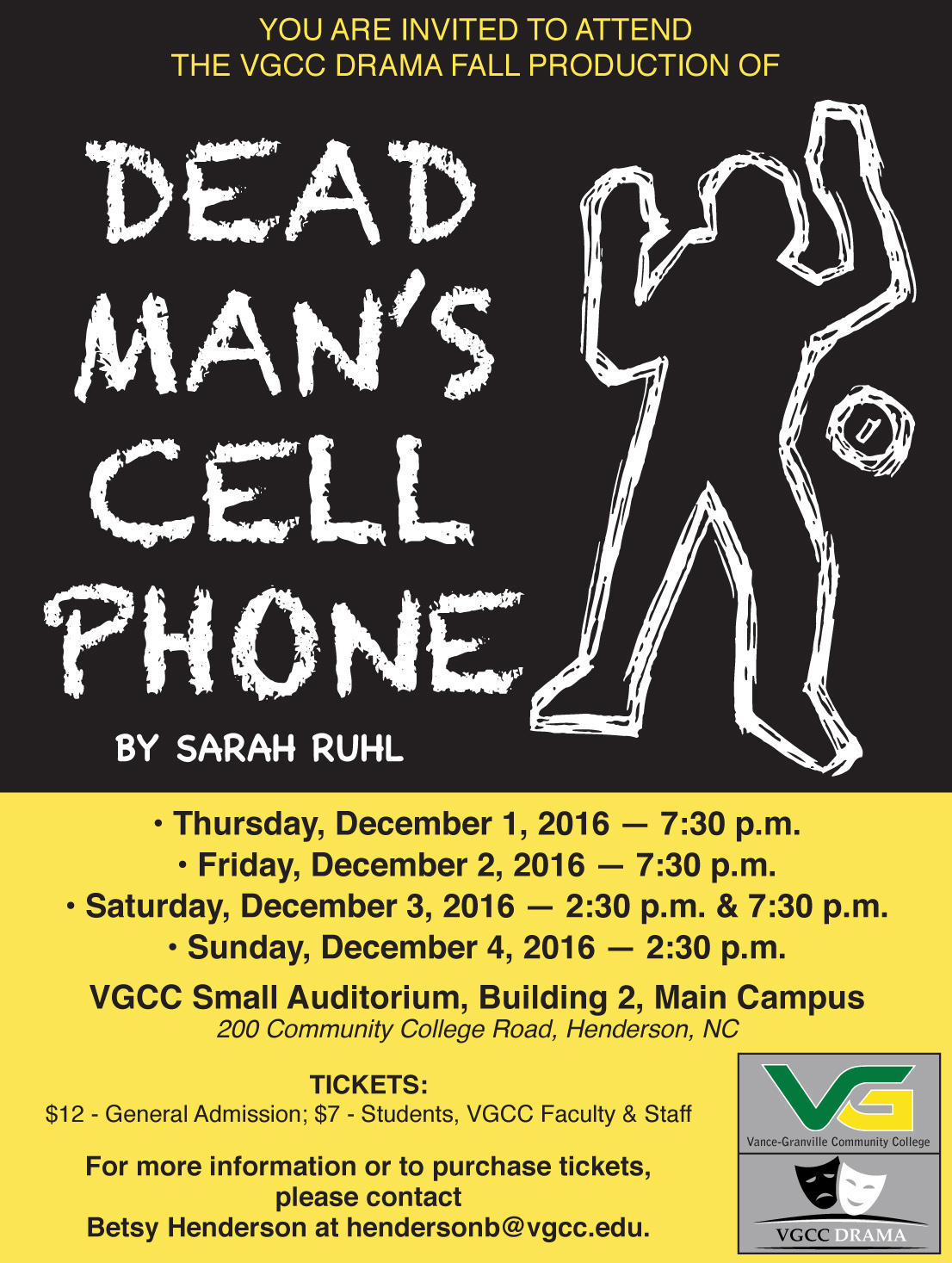 (This show contains brief strong language and adult themes)
Vance-Granville Community College Drama students will soon entertain audiences with an offbeat comedy for the digital age. "Dead Man's Cell Phone" will be staged on VGCC's Main Campus in Henderson, Dec. 1-4. Performances begin on Thursday, Dec. 1, at 7:30 p.m.; Friday, Dec. 2, at 2:30 p.m. and 7:30 p.m.; Saturday, Dec. 3, at 2:30 p.m. and 7:30 p.m.; and Sunday, Dec. 4, at 2:30 p.m. All performances are in the small auditorium in Building 2.
This imaginative play begins with a persistently ringing cell phone in a quiet café finally being answered by a stranger, a woman named Jean, who cannot stand the ringing any more. She then proceeds to fall down the rabbit hole of the cell phone owner's peculiar private life.
The comedy, by MacArthur "Genius" Grant recipient and Pulitzer Prize finalist Sarah Ruhl, premiered in 2007 and won the Helen Hayes Award for Best New Play that year. A work about how we memorialize the dead — and how that remembering changes us — "Dead Man's Cell Phone" is the odyssey of a woman forced to confront her own assumptions about morality, redemption and the need to connect in a technologically obsessed world.