About this Event
Excited to announce Milwaukee-based folk band Dead Horses will be returning on Nov 18! If you were lucky enough to catch their beautiful sets at Red Rocks + Denver Levitt Pavilion this past month, then you know you won't want to sleep on getting tickets for this rising band!
Biography-
At fifteen, Dead Horses frontwoman Sarah Vos' world turned upside down. Raised in a strict, fundamentalist home, Vos lost everything when she and her family were expelled from the rural Wisconsin church where her father had long served as pastor. What happened next is the story of Dead Horses' stunning new album, 'My Mother the Moon,' a record full of trauma and triumph, despair and hope, pain and resilience.
Blending elements of traditional roots with contemporary indie folk, the album is both familiar and unexpected, unflinchingly honest in its portrayal of modern American life, yet optimistic in its unshakable faith in brighter days to come. Earthy and organic, Vos' songs often reveal themselves to be exercises in empathy and outreach; she writes not only to find meaning in the struggles she's endured, but also to embrace kindred souls on their own personal journeys of self-discovery.
'My Mother the Moon' is Dead Horses' third album, which NPR Music has described as "evocative, empathetic storytelling" and Rolling Stone has called "a beautifully uncluttered collection of songs," earning Dead Horses a spot in the latter's "10 New Country Artists You Need To Know in 2018" list. No Depression relates Vos' "aching, haunting vocals and tales of working-class men and women" to "lullabies sung to the lonely and lost", and has already cited the album as one of the "Best Roots Albums of 2018 (So Far)".
Biography- Benjamin Jaffe of HONEYHONEY.
Years before he hit the road as one half of the Americana duo HONEYHONEY, Benjamin Jaffe kickstarted his career as a solo artist. He was a young Massachusetts native living in Los Angeles, rolling his sharp songwriting, multi-instrumental chops and vocals into songs that were honest and experimental. A decade later, he returns to that career with Oh, Wild Ocean of Love his first full-length release as a solo artist.
Trading the rootsy stomp of HONEYHONEY's three albums for an indie-alternative sound, Jaffe widens his approach with Oh, Wild Ocean of Love. These songs make room for a broad range of influences, from the polyphonic rhythms and improvisational freedom of jazz music to the soul and swagger of Motown. There are R&B ballads like "Everlasting Peace," where Jaffe layers his voice into gorgeous stacks of multi-part harmony, and dissonant rockers like "Dominator," where he shines a light on his skills as an inventive electric guitarist. Throughout the tracklist, Jaffe plays nearly every instrument himself, bouncing between drums, keyboards, bass, and guitar. The result is an album that doubles not only as a rejuvenation of the career he put on hold years ago, but also a showcase of the chops he's sharpened during his time with HONEYHONEY.
For the record, HONEYHONEY's time is far from over. Jaffe and bandmate Suzanne Santo both appear as recurring characters in the new TBS series The Guest Book, doubling not only as member of the show's cast, but as musical guests, as well. They perform in each episode, with Jaffe producing much of the material. While the band temporarily scales back its touring operations, though, Jaffe restarts his solo engines, exploring a sound he only hinted at during his busiest years with the band.
Inspired by a wide of sounds and texts — including Paul Simon, Beck, Randy Newman, Father John Misty and The Essential Chuang Tzu — Oh, Wild Ocean of Love explores the wreckage left by a relationship that's poorly-defined and headed south. It's an album about the full spectrum of love: love for yourself, for others, and even your maker. An album about lessons learned. An album about the realization that even in these chaotic times, it's ok to relax. Meanwhile, Jaffe continue to broaden his career beyond the confines of the recording studio and the stage. He composed, recorded and produced the film score for Joy Joy Nails, a short film that screened at the 2017 Tribeca Film Festival, building on a resume in TV and Film that includes work on the cartoon, "Spongebob Squarepants" and various other shows and films. He also continues to find charitable avenues for his music, years after HONEYHONEY performed alongside the high-school symphony of Jaffe's alma mater in order to raise money for the school's arts program. Oh, Wild Ocean of Love is the latest chapter in a story that's still being told, and Jaffe has rarely been so compelling.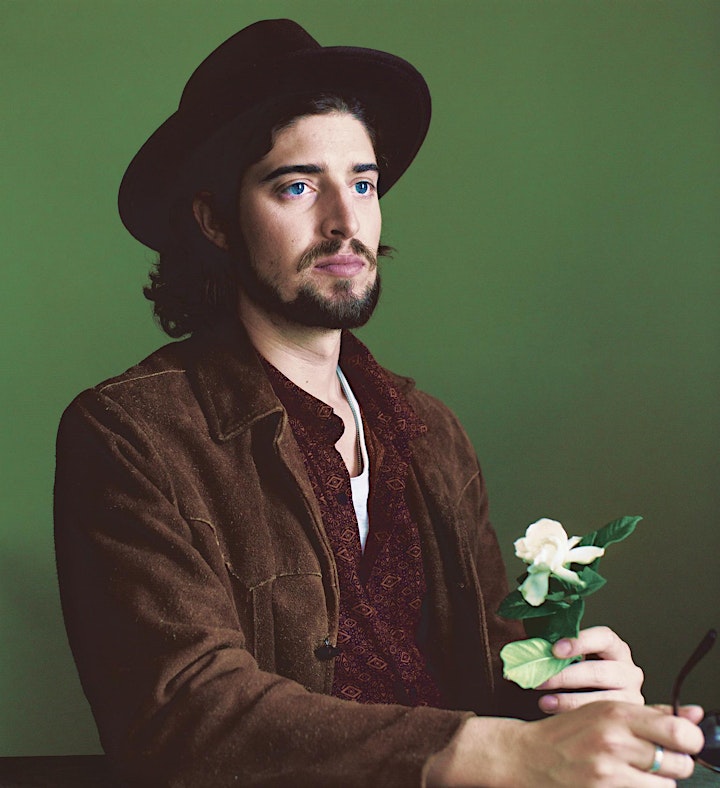 Performers
Date and Time
Location
Refund Policy