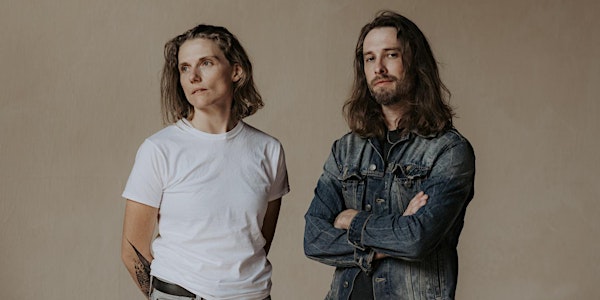 Dead Horses w/Courtney Hartman
Dead Horses is an intimate, folk-inspired conversation between two close friends.
When and where
Location
Mineral Point Opera House 139 High Street Mineral Point, WI 53565
About this event
Since the band's early days, Dead Horses has been something of a fluid project centered around Sarah and Dan but has also welcomed other like minded musicians for recording and touring. The band's seemingly dark name is a loving tribute to a former friend of the band who passed away due to struggles with opioid abuse. To this end, Vos says, "Our music is about hope and joy, all while sharing an important message that you're never alone in your battles."
The union of Sarah's emotive songwriting and Dan's intrepid bass playing transcends the singer-songwriter-with-backup-musicians paradigm. Dan's adventurous musicality equally shines alongside Sarah's songwriting sensibility. To date, Dead Horses has released three albums, two of which have been produced by Ken Coomer of Uncle Tupelo and Wilco, an Audiotree Live Session, three singles, and a five-song EP.
Touring has been essential to the group's vitality. Choice live performance highlights include national tours with Mandolin Orange and Trampled by Turtles, opening for The Who at Alpine Valley, appearances at Red Rocks Amphitheater, and festivals such as Northwest String Summit, Red Wing Roots, Red Ants Pants, and Bristol Rhythm and Roots.
Dead Horses is thrilled to support their fourth and newest album, Brady Street, with tours across the United States. Over the years, the road has become somewhat of a second home for Sarah and Dan. "Connecting with people at shows and being open together breathes new life into everything," Sarah notes. "You can go somewhere and feel like a total stranger or a lost tourist at first," as Dan perfectly describes the sensation of performing, "but once you hit the stage, you feel like you're part of an all-too-familiar community."
"I feel that Brady Street is a coming-of-age record for us – both musically and thematically," Vos shares. "In some ways, Brady Street is an answer to My Mother the Moon. The latter was written and recorded in the midst of working through childhood traumas and first venturing out on my own. Brady Street is less naive, more gritty, more focused." Brady Street takes the intimacy of nature and brings it into the oftentimes reckless city life. Instead of walks through the forest, the songs take the audience on walks through the city, past all the old churches and bars with rich histories. Both records are filled with songs of hope and the search for beauty, as well as compassion for others, especially strangers. Written primarily throughout the COVID lockdown, Brady Street turns inward and reflects the introspection many of us encountered over the course of the often-melancholy pandemic.