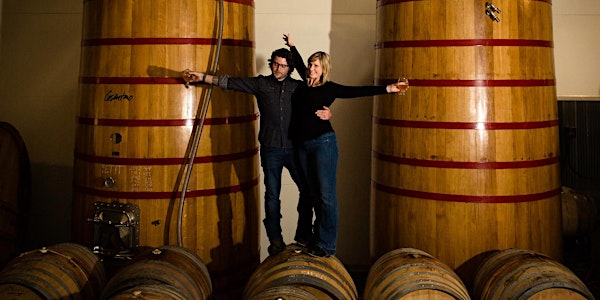 de Garde Brewing 10th Anniversary Celebration
Our 10 year anniversary celebration, featuring a wide array of beer from us and from our friends, as well as live music and local food.
Date and time
Saturday, May 6 · 12 - 6pm PDT
Location
Port of Garibaldi Event Tent 107 Jerry Creasy Way Garibaldi, OR 97118
About this event
PLEASE READ ALL DETAILS BEFORE PURCHASING A TICKET
Tickets are Non-Transferable
Event Details:
VIP entry starts at 12:00pm
General Admission entry starts at 1:00pm
The event ends at 6:00pm
We cannot pour beer after 5:45pm, nor can we sell bottles to go or allow any remaining beer in glasses after 6:00pm. Please plan accordingly.
Ticket prices: $55 for General Admission, $80 for VIP
Tickets Include:
VIP: Early Entry at 12:00pm and 8 Drink Tickets (more tickets available at the event)
General Admission: Entry at 1:00pm and 4 Drink Tickets (more tickets available at the event)
Custom Anniversary Glassware (to use at the event, and to keep)
Live Music & Access to Food Vendors
More Details:
Attendees of this festival style celebration will be able to enjoy a broad array of finely crafted beer from de Garde Brewing. A large selection of exciting new releases will be available to enjoy at the event, as well as in bottles to go. We will also be serving a curated selection of beer from our extensive archive.
In addition, we have invited a large number of other breweries, representing some of the friends we've made over the last ten years. We'll be pouring a number of very special beers from each of these breweries at the event.
Guest Breweries:
Side Project Brewing
Brasserie Cantillon
Private Press Brewing
Holy Mountain Brewing
Sante Adairius Rustic Ales
Toppling Goliath Brewing
Anchorage Brewing
Gueuzerie Tilquin
Monkish Brewing
Trillium Brewing
Other Half Brewing
Voodoo Brewing
Hill Farmstead Brewery
Live Oak Brewing
Austin Beer Garden Brewery
Block 15 Brewing
Cloudwater Brew Co.
Fremont Brewing
Fox Farm Brewery
And more...
The event will be a celebration of place, as well as of beer. There will be live music performed by local artists throughout the event, as well as food vendors representing the diverse culinary delights of our area.
Food Vendors:
Garibaldi Portside Bistro
Nestucca Bay Creamery
JAndy Oyster Co.
Crab Rock Pizza
Sea Baron Fish & Chips
Music:
Eric Sappington Band
Mojo Holler
Ben Rice & The Hustle
Important Details:
We require each attendee to have a valid form of identification that matches the name on their ticket. This identification must also verify that the ticket holder is at least 21 years of age.
We encourage you to bring cash to the event as it significantly expedites transactions. Bottles to go will also be available for sale. There is NOT an ATM on site, but several within walking distance.
There are no minors and no pets allowed at the event.
There is no smoking on the event premises. You may exit the event (with empty glass) to partake in the marked 'smoking' area. There are ash trays; please use them.
We are legally required to report driving under the influence. Plan ahead. There are transportation & taxi options.
We are legally required to suspend service of alcohol to anyone visibly intoxicated.
Open containers of alcohol(glasses of beer) must stay on the event premises. Any drinking in the parking lots, streets, or otherwise outside of the event premises or roped area will not be permitted.
Marijuana and/or other drug usage on or in the immediate vicinity of the event is not allowed.
Violation of these rules will result in being reported to authorities. You will not be admitted to future events.
No outside beer, liquor, bottles (other than transparent/clear water bottles), large bags, coolers, boxes, etc. will be allowed into the event.
Our tasting room will be CLOSED to the public on May 6th, 2023 for the event.