De-colonising Psychology: Introduction to Black Psychology
Dr Malcolm Phillips will be leading session 3 of a series of talks on the diverse models and approaches to psychology.
About this event
De-colonising Psychology
These workshops are brought to educate students on the influence of culture regarding mental illness, specifically its influence on minorities of Asian and African descent. These workshops will educate students on how psychology has failed people of colour through its exclusion of racial trauma, and culturally different philosophies which work together to build and impact the foundations of an individual's mental well-being.
Psychology pertaining to people of colour tends to focus on the psychology of prejudice and discrimination, but these workshops will enlighten students on the philosophies behind the psychological well-being of Asian and African people in order to encourage greater insight; furthermore, we hope to instil greater interest into how the mental health of people of colour differs from that of Eurocentric literature, and therefore provide different approaches on how to improve their mental health.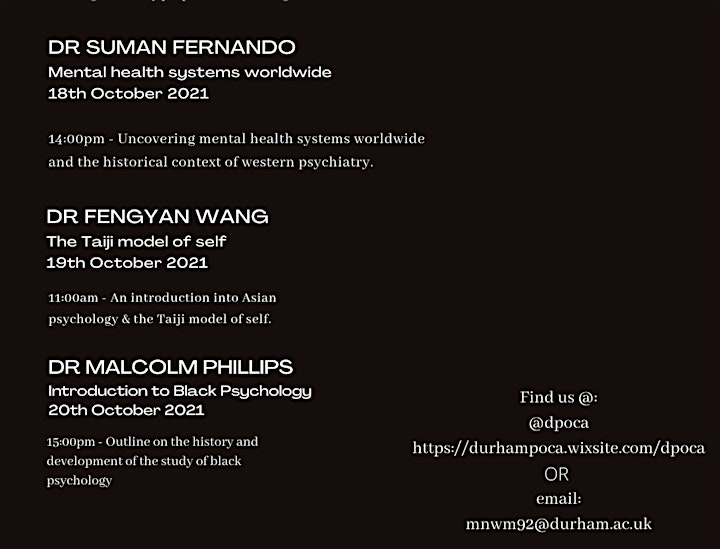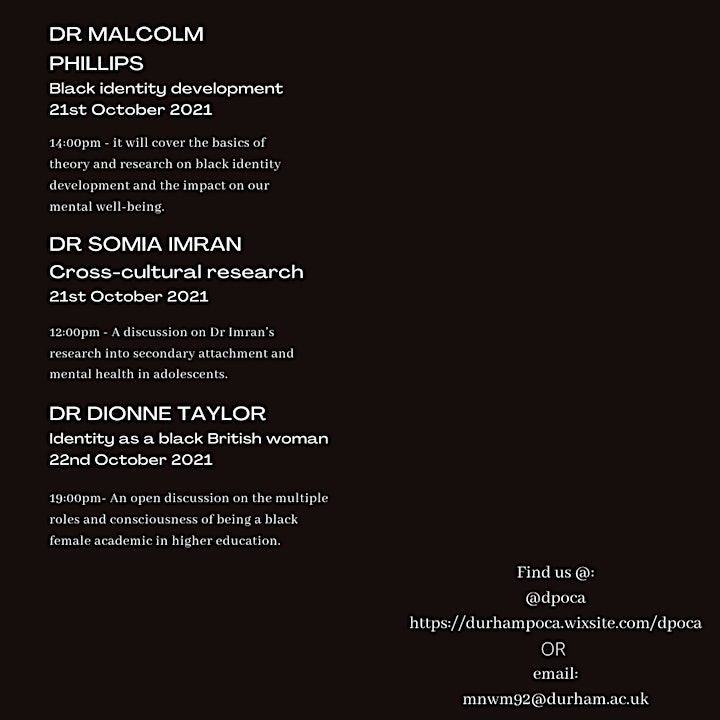 Session 3
Dr Malcolm Phillips
https://kawaidatherapy.com/137-2/
An introduction to Black Psychology:
An outline on the history and development of the study of Black Psychology, and the development of the Association of Black Psychologists from 1968 in the USA to the present as a global organisation. Dr Phiilips will cover what Karenga termed the Traditional, Reformist and Radical Schools of Black Psychology to the current development of the African Centred Psychology of Nobles, Akbar, James Myers et al.
Organiser of De-colonising Psychology: Introduction to Black Psychology