Description
First and foremost, we would like to thank all agents, dealers and distributors for your constant support and coordination throughout the years; that help DE BEAUTY to ground a standing place in the market. Our company has established for 6 years and it's now entered another milestone.
This grand party [Be A STAR in ZOUK Club KL] will be the biggest function that we have ever conducted. It also ascertain our company's stable growth and capability. And of course, all these achievements are attributed to the contributions by our loyal and dedicative partners.
DE BEAUTY is very pleased to have your presence. Once again, we would like to express our greatest appreciation to all our agents, dealers & distributors. Because of you, DE BEAUTY will continue to do all-out effort, as a requite to your contributions.
Thank you very much.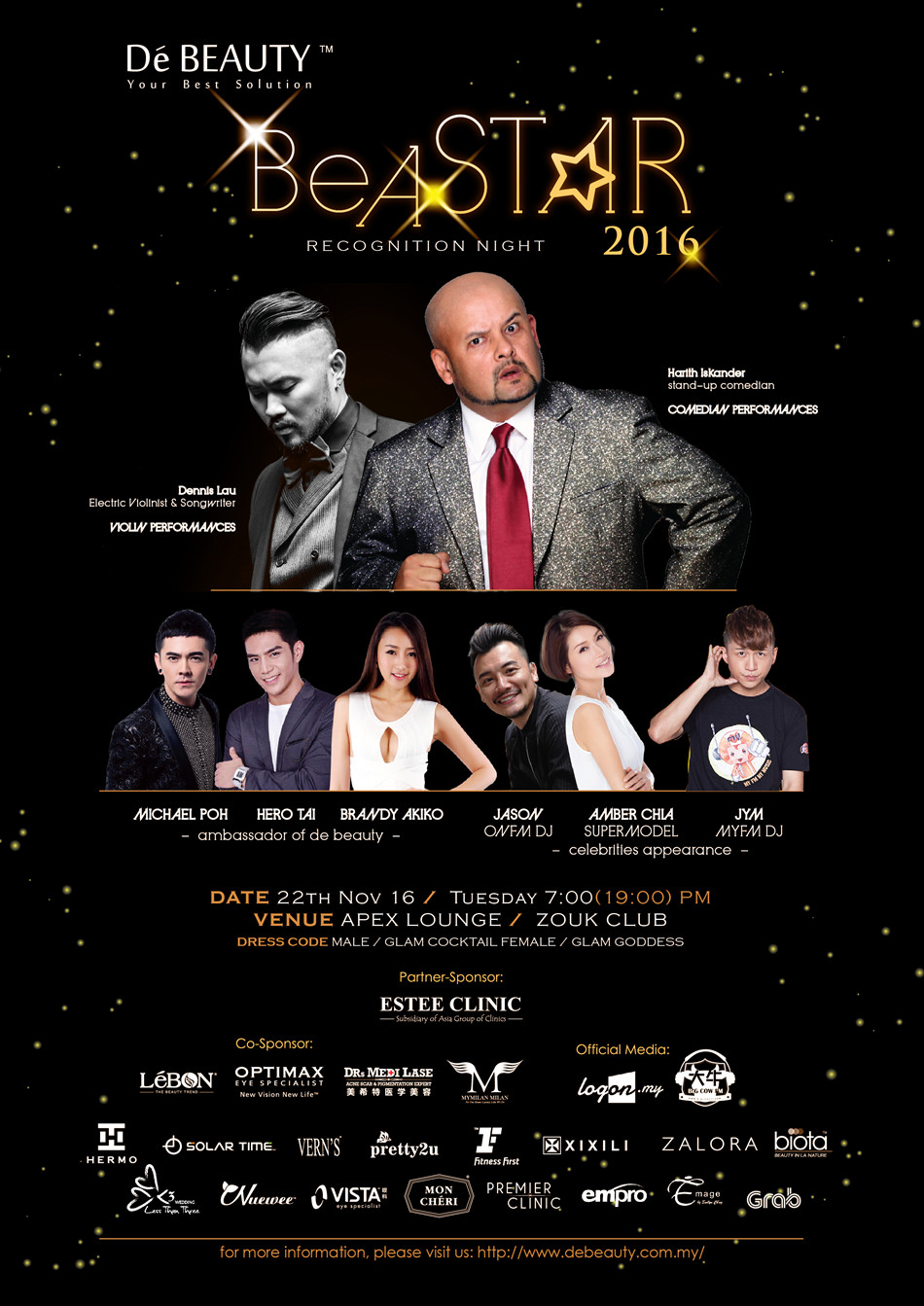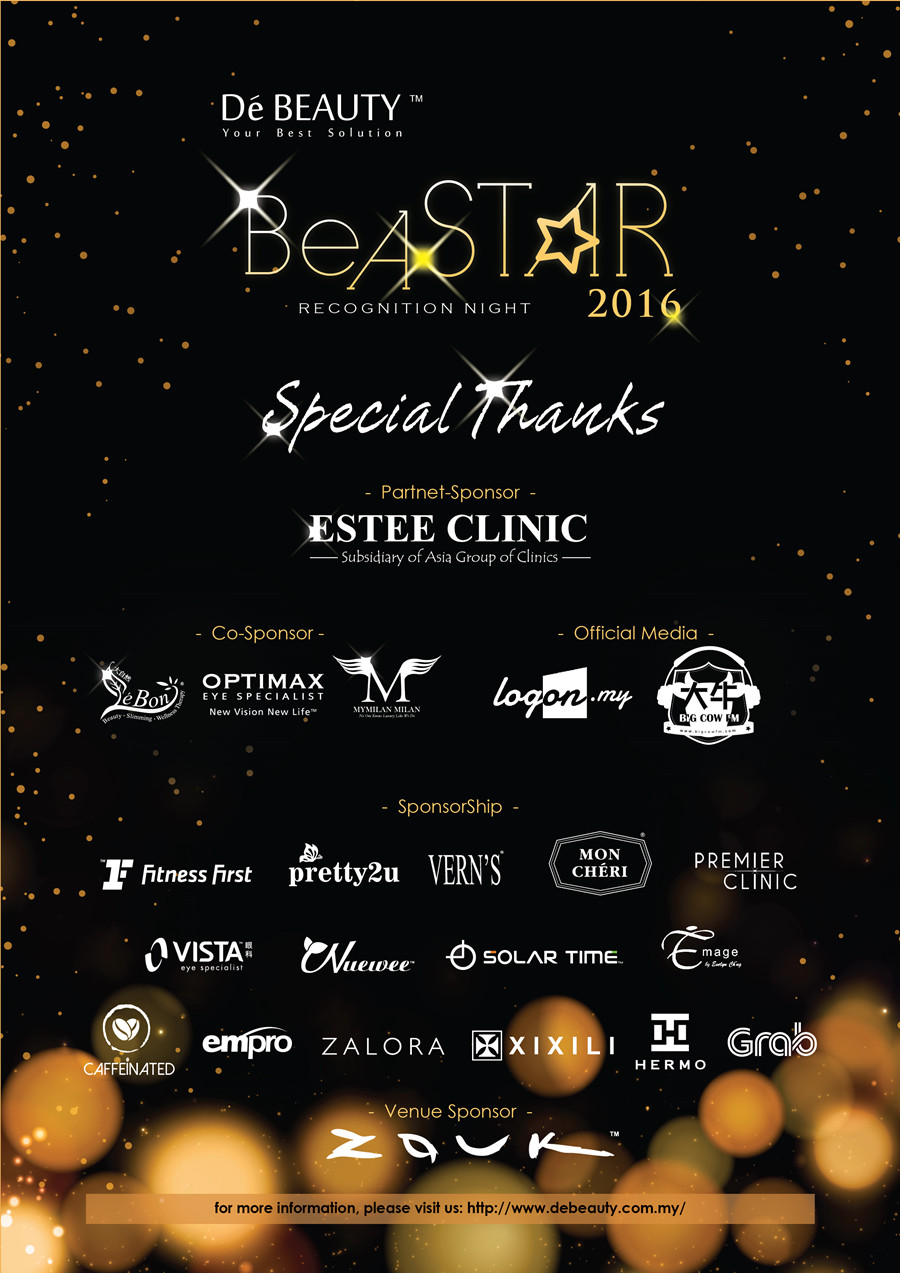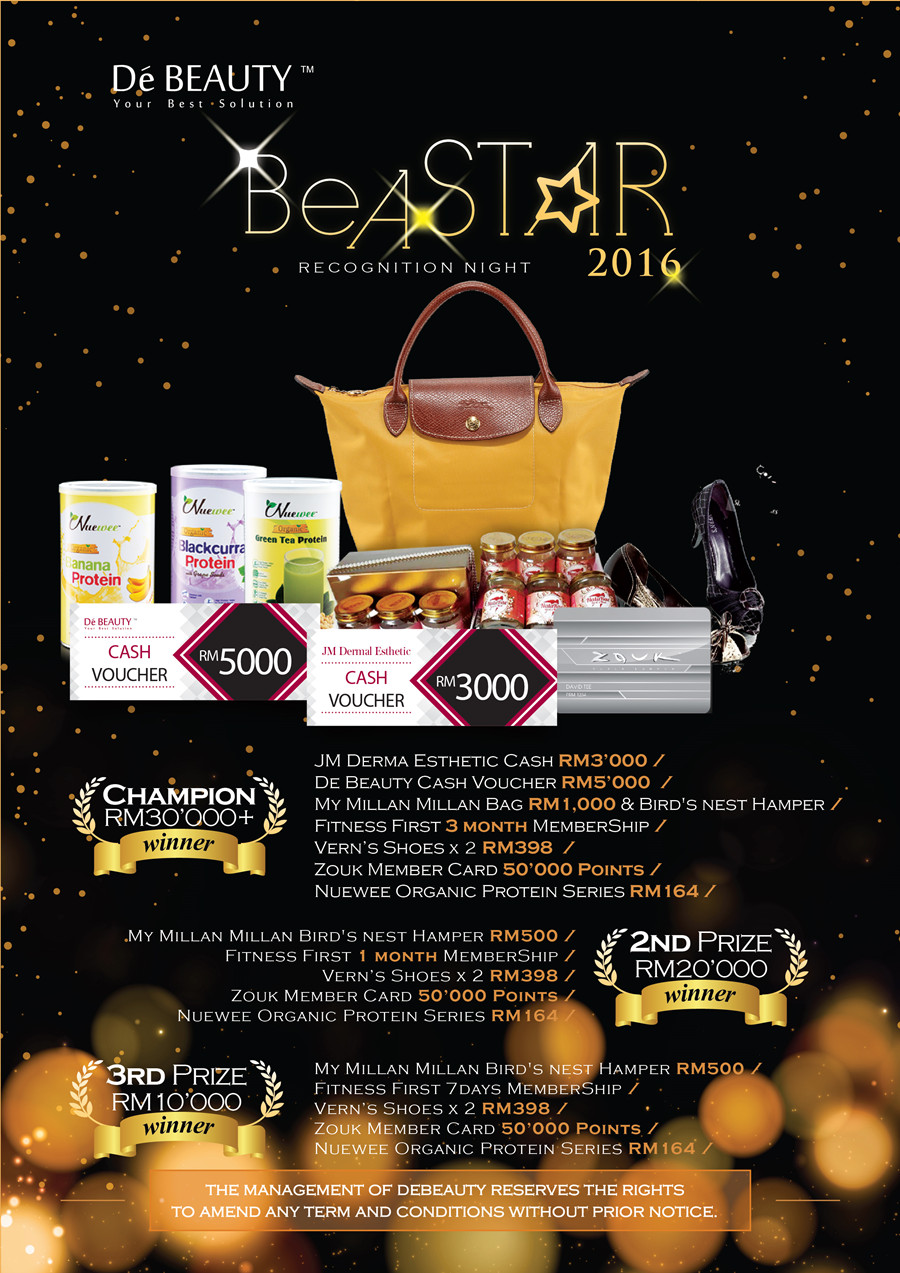 Be A STAR Recognition Night Door Gift Value Up to RM2000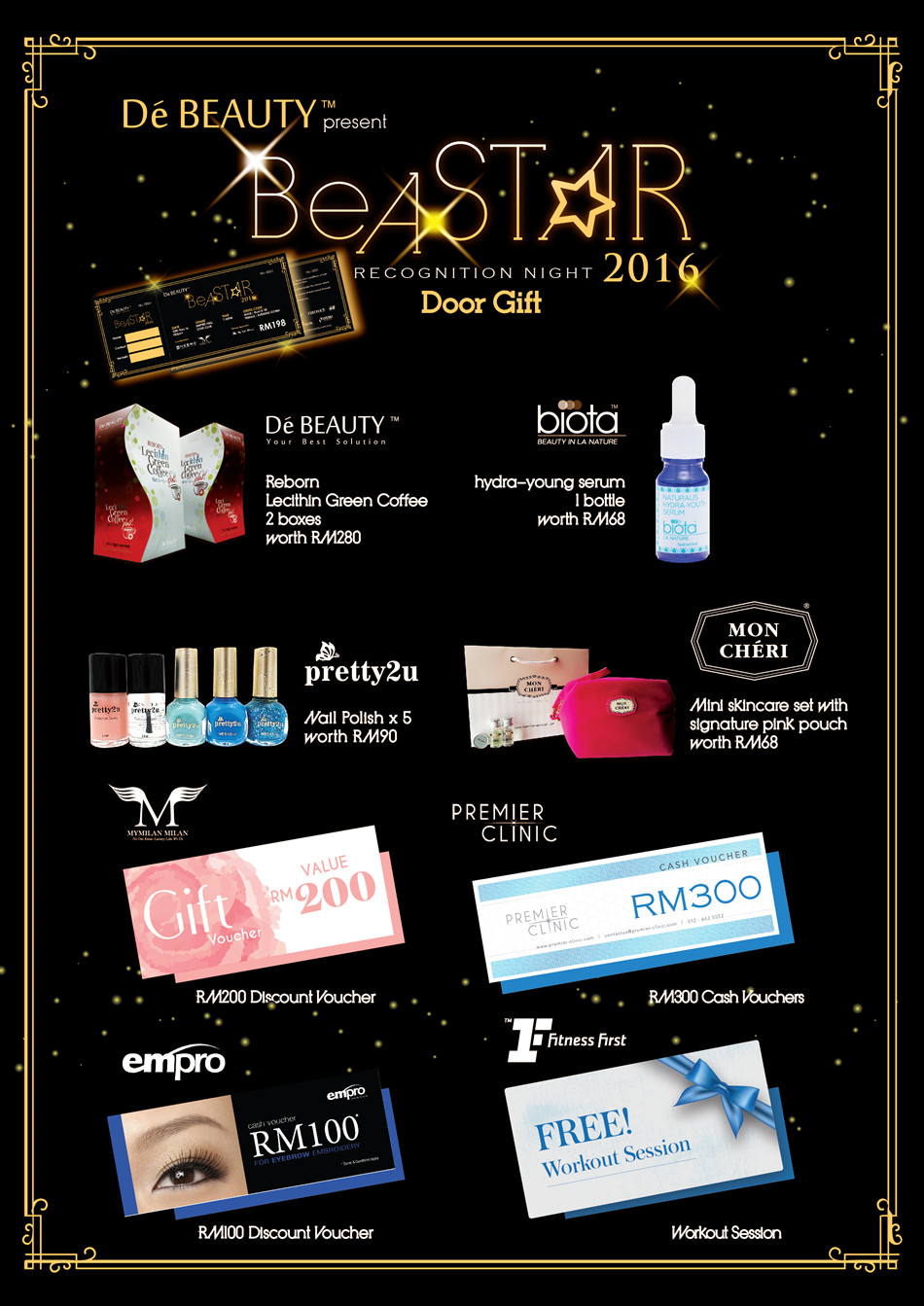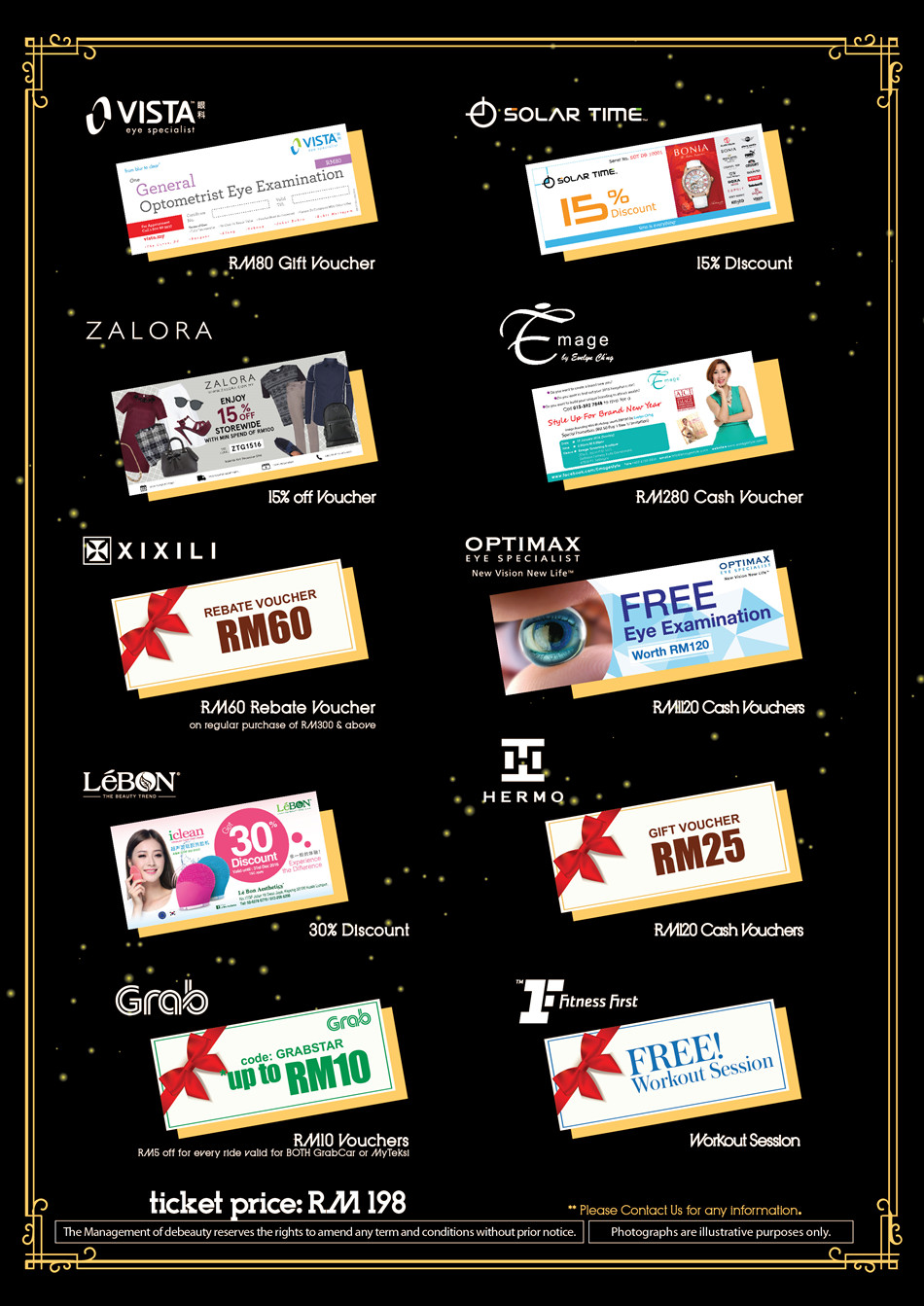 【22/11/16 , `Be A STAR 2016 , 7PM】
Door Gift must be redeemed before 7 PM
Emcee : MY Fm DJ - Jason 贾森
07.00 pm : Photo Session & Cocktail Reception
07.50 pm : Grand Entry & Opening Speech
08.00 pm : 【Top Sales Recognition】
08.20 pm : Dennis Lau & Abigail Violin Performance
08.50 pm : 【Make The Change (Slimming & Age Defiance)】
09.10 pm : Harith Iskander Stand up comedy (Talk Show)
09.40 pm : 【Be A STAR Competition】
10.00 pm : Zouk DJ Ken present R&B music
11.00 pm : Garden Party (Closing)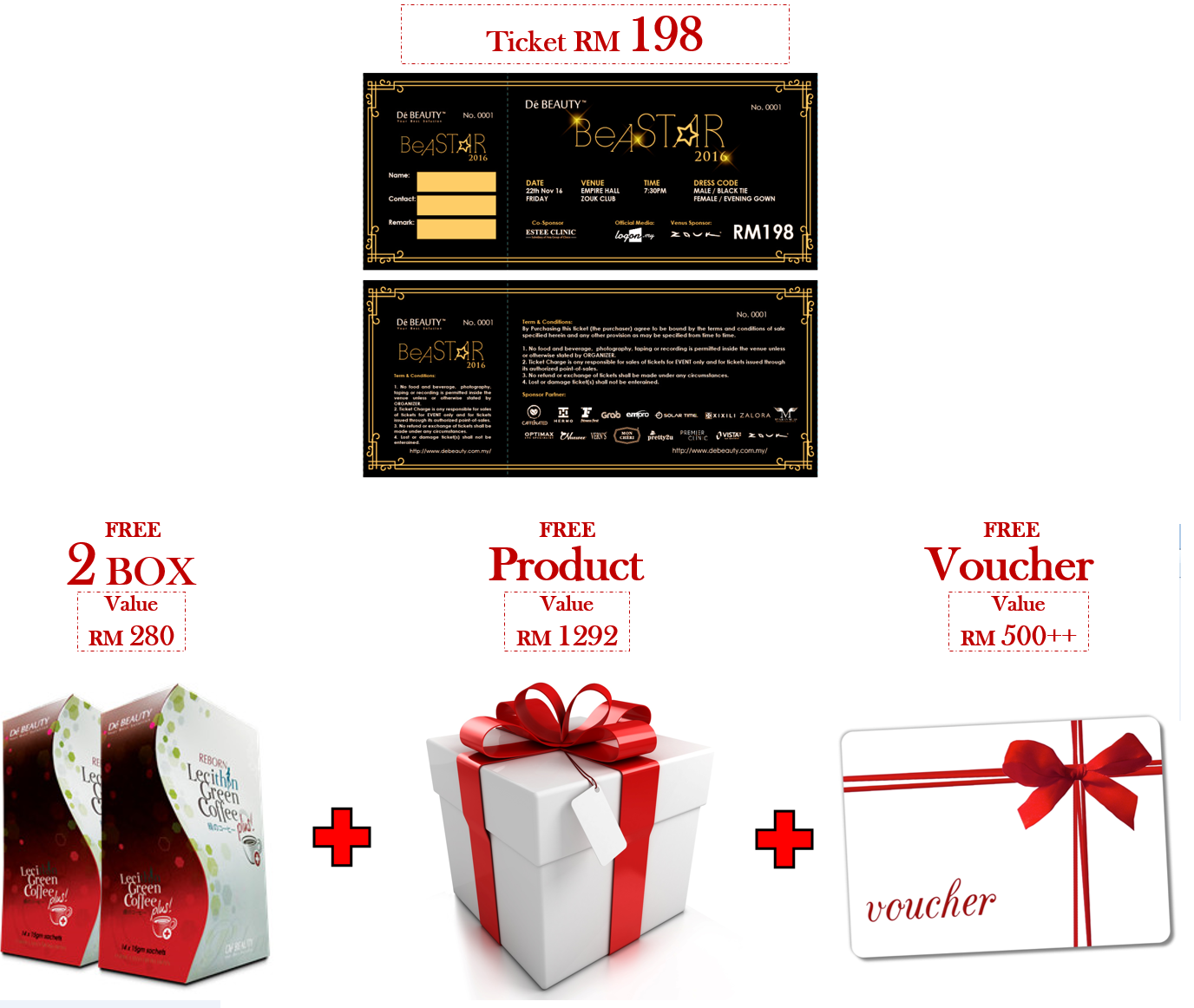 About US