Location
Weld
2410 Farrington St
Dallas, TX 75207
Description
You're invited to dd:SOCIAL - Art / Code presented by Digital Dallas & Weld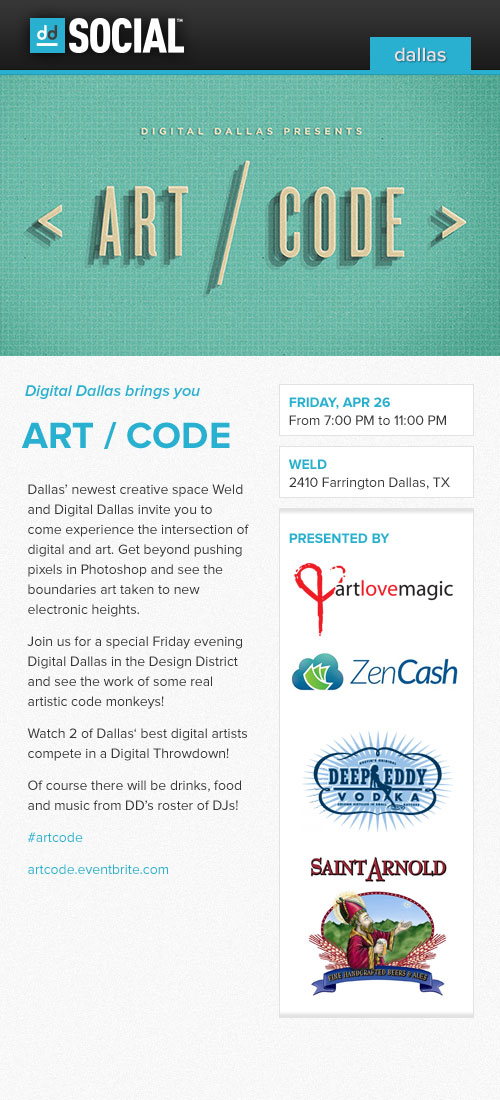 About dd:SOCIAL

Our dd:SOCIAL initiative features high profile events that amplify the work of start-ups, connect large brands with the feet on the street, and keep conversations flowing. This event is currently hosted in Brooklyn, Boston, Dallas, London, and Valencia.
About Digital Dallas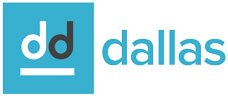 dd:DALLAS is part of the fast-growing Digital DUMBO community.Digital Dallas was started to help bring together the tech community in Dallas and to highlight the amazing things that are being done here.
Digital DUMBO started as a monthly social gathering for creative and entrepreneurial minds looking to encourage and nurture innovation within the Dumbo (Down Under the Manhattan Bridge Overpass) neighborhood of Brooklyn.
Today, Digital DUMBO is a global platform and initiative set to better allow communities everywhere to meet one another, tap into emerging trends in the digital and cultural arenas, and to shape the future of their businesses and lifestyles.