DDD WORKSHOP with Eric Evans 10/11

Thursday, November 10, 2011 from 9:30 AM to 5:30 PM (CET)
Event Details
This is a second occurrence. It is the same content than the 8/11 DDD Workshop.
IMPORTANT : This workshop has a fee per attendee of 395 € or 195€ for IASA-Members.
IASA-Spain Full Members will have a discount of 50%, leaving the fee at 195€ per attendee.
You can register as IASA-Spain 'Full Member' (Annual fee: $125 -- about 86€) here: https://www.iasaglobal.org/assnfe/enrollme.asp (In the process, remenber to join the Spain-Chapter).
For any questions regarding the procedure, feel free to contact us at iasaspain@iasaglobal.org
Payments for the workshop should be done by Bank Transfer to the following Bank Account:
Amount: 195€ if you are IASA-Spain Full Member, 395€ in other cases.
Bank: La Caixa
Acc. Number: (from Spain) 2100 2405 73 0200156831
Acc. Number: (Overseas) IBAN ES21 2100 2405 7302 0015 6831
Acc. Holder: Asociacion Española de Arquitectos de TI (AEATI)
Subject of Transfer: Name of the Attendee + "DDD 10/11"
After performing the bank transfer, please, send a proof of it to iasaspain@iasaglobal.org
IMPORTANT: Final confirmation will be done by e-mail by IASA-Spain, after confirming the payment. Access to the Workshop will not be allowed unless the fee has been paid.
Workshop Subject:  Software Architecture for LOB (Line of Business) Apps
-        Detailed workshop regarding DDD projects life cycle and DDD architectural/design patterns.
Speaker:
Eric Evans

Author of Domain-driven Design: Tackling Complexity in the Heart of Software, is a thought leader in software design, domain driven design and domain modeling and particularly focuses on strategic design.

Eric is a key contributor of dddcommunity.org and speaks at many industry conferences, e.g., InfoQ.

 
DDD OVERVIEW:
Build your awareness of the basic concepts and value of Domain-Driven Design (DDD) in one day.
·Understand what DDD is and when and why it is valuable to software intensive organizations.
·Overview the basic principles and processes needed develop the useful sort of models, tie them into implementation and business analysis, and place them within a viable, realistic strategy.
PLACE:
UNIVERSIDAD POLITECNICA DE MADRID–FACULTAD DE INFORMATICA, BLOQUE 1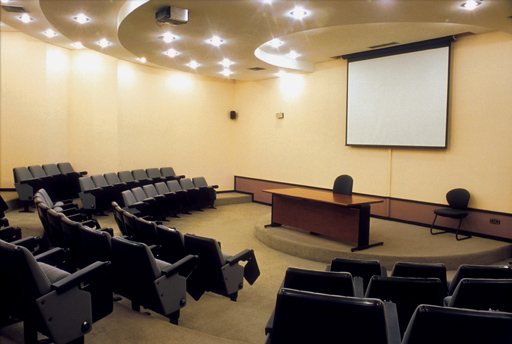 TARGET AUDIENCE
Any person seriously involved in software development, including developers, technical leaders, analysts, development managers and non-technical business experts.
PREREQUISITES
Some experience with projects developing complex software systems. Familiarity with iterative development processes.
TOPICS INTRODUCED
Morning: Ubiquitous Language & Model Discovery
·What is DDD?
·What makes a model useful to a software project?
·Cultivation of a model-based language to connect domain experts, developers, and the code itself
·Exploratory interaction of technical and business people in the modeling process
·Aggregates: A taste of rigor. This pattern addresses, at the model level, the scaling of systems in complexity, performance, and distribution.
Afternoon: Strategic Design
·Distilling the Core Domain: Focusing fine modeling and design into those subdomains where the organization distinguishes itself
·Clarifying a shared vision
·Context Mapping: A pragmatic approach to dealing with the diversity models and processes on real large projects with multi-team/multi-subsystem development.
·Combining the Core Domain and Context Map to illuminate Strategic Design options for a project.
LANGUAGE
This Workshop will be delivered in English.  
OTHER RELATED WORKSHOPS/TRAINING
DDD Workshop - Nov. 8th 2011 (Full day with Eric Evans focusing on Domain Driven Design), 1st occur.
Register here. (Under fee).
CQRS Workshop (Command and Query Responsability Segregation) - Nov. 8th 2011 (Full day with Udi Dahan focusing on CQRS and high scalable applications).
Register here. (Under fee).
When & Where

UNIVERSIDAD POLITECNICA DE MADRID – FACULTAD DE INFORMATICA, BLOQUE 1
Calle de los Ciruelos, 2
Urbanización Montepríncipe
28668 Boadilla Del Monte
Spain


Thursday, November 10, 2011 from 9:30 AM to 5:30 PM (CET)
Add to my calendar