Description
Join Us for dd:COLLECTIVE
"The Changing Retail Environment" Presented by Digital DUMBO
Join Digital DUMBO as we explore the technologies and websites that are changing the retail experience. Whether you work for a retail brand, are an agency that serves retail clients or are a passionate consumer, come hear from the companies that are creating and using progressive digital technology to better the retail experience for all of us. Conversations will also cover trends to watch in retail tech for 2013.
Event Agenda
Welcome: 6:30pm - 7pm
---
Conversations on The Changing Retail Environment: 7pm - 8pm
---
Cocktail Reception: 8pm - 8:30pm
Featured Speakers
Philippe von Borries, Co-Founder, Refinery29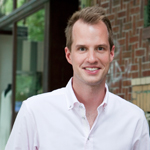 Philippe Von Borries is the co-founder of Refinery29, a fashion startup that combines addictive content with curated shopping experiences for over 5 million fanatically engaged users each month.
Infatuated with New York City ever since he left Germany to send himself to boarding school in America at age 16, Philippe chose to study at Columbia University. Upon graduation, he spent two years helping launch international affairs startup The Global List in Washington DC. Blessed with his Global List experience, Philippe returned to New York City in 2004 and reconnected with his boarding school buddy, Justin Stefano. Recognizing the growing value of independent designers and boutiques, the duo began imagining a destination where consumers could find the coolest things from any given city—the digital mall of your dreams—and launched Refinery29.
By early 2006, Philippe had recruited Christene Barberich, R29's sole editor-in-chief, and Piera Gelardi, his future wife and the most creative person he has ever met, to lead the editorial operation. He began racing shop-to-shop, studio-to-studio, to build Refinery29's unique guide. Five and a half years later, R29's relentless motivator-in-chief still hasn't slowed down.
About Refinery 29
Refinery29 isn't just about fashion – it's a lens for millions of women, everyday, to discover their best personal style and feel as good as they look. Through award-winning original programming, Refinery29 connects a fast-growing audience of users with content, commerce, and community, giving them all the tips, tricks, and tools they need to live a more beautiful life – and share it with the world.
Keith George, General Manager, Gilt MAN by Gilt Groupe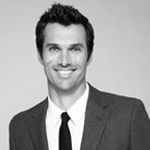 Keith George currently serves as GM of Gilt MAN, a $100M+ division of Gilt Groupe. He is responsible for driving revenue and innovation through a cross-functional team of merchandising, marketing, technology, operations and creative professionals. Prior to leading the Men's business, he was responsible for managing inventory investments for all Gilt businesses as Vice President of Merchandise Planning. Keith brings to Gilt retail and operations experience from such notable brands as Gap Inc, Coca-Cola Enterprises, UPS, and Ernst & Young. He holds a BA from the University of Virginia and a MBA from the University of Texas at Austin.
About Gilt Groupe
Gilt Groupe provides instant insider access to today's top designer labels, at up to 60% off retail. Become a member and find something new every day for women, men, kids and home as well as exclusive local services and experiences, and one-of-a-kind travel packages.
Claire Mazur, Co-Founder, Of a Kind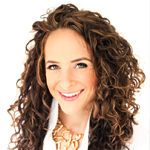 Claire Mazur holds a BA from the University of Chicago and an MA from Columbia University. Before launching Of a Kind, Claire worked as an arts consultant, assisting in the management of arts collections, individual artists, and visual and performing arts organizations. Passionate about helping creative professionals to achieve success and excited about the ways in which the internet could serve as a powerful marketing and distribution tool, Claire was inspired to launch Of a Kind in 2010 with business partner Erica Cerulo as a way to give emerging fashion designers a platform for exposure and give consumers like themselves a place to discover them.
About Of a Kind
Of a Kind features limited-edition products and stories from emerging fashion designers.
General Inquiries & Press Contacts
Please contact the Digital DUMBO Team (contact@digitaldumbo.com) with any questions, comments, or inquiries.
About dd:COLLECTIVE

Based on participation in our monthly dd:SOCIAL events, Digital DUMBO invites select individuals to join dd:COLLECTIVE, a group of professionals hand-picked to join Digital DUMBO and select partners for facilitated workshops, curated events and other custom programming.
dd:COLLECTIVE is designed to deliver real-time perspectives and to crowdsource insight into the tools, services, platforms and challenges our partners and members face.
About Digital DUMBO

Digital DUMBO started as a monthly gathering looking to encourage and nurture innovation within the neighborhood we call home, DUMBO (Down Under the Manhattan Bridge Overpass), Brooklyn.
Today, Digital DUMBO is a global platform to better allow digital communities everywhere to meet one another, tap into emerging trends in the digital and cultural arenas, and to shape the future of their businesses and lifestyles.
Organizer of dd:COLLECTIVE - "The Changing Retail Environment" Presented by Digital DUMBO