Description
Join Us for dd:COLLECTIVE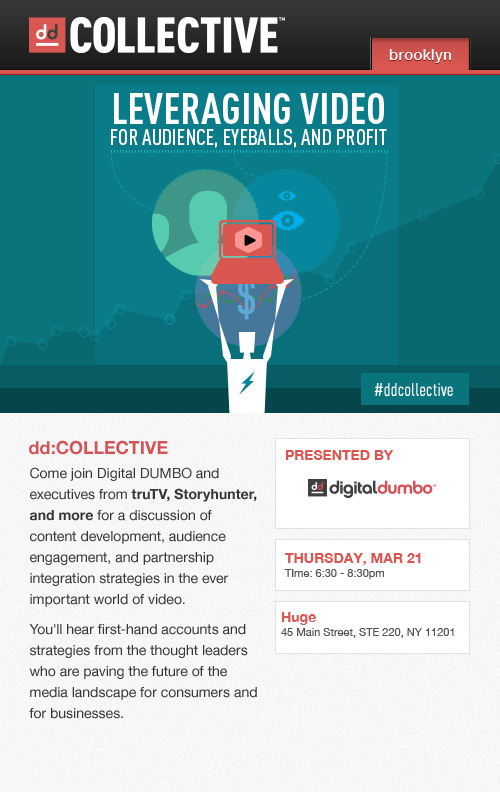 Event Agenda
Welcome: 6:30pm - 7pm
---
Conversations on Leveraging Video: 7pm - 8pm
---
Cocktail Reception: 8pm - 8:30pm
Featured Speakers
Andy Brooks, Sr. Director Digital & Connected Devices, truTV
In nascent days of the internet, Andy built web sites for non-profits, independent film companies and a pretzel stand. He hosted a show on prescient internet broadcaster Pseudo.com. In 1999, he produced the first webcast from inside a jail while working as a producer at Court TV. Later he ran Court TV's subscription channel, which streamed hundreds of live trials around the country. In 2008 he helped launch truTV and has built the brand's digital presence across a bunch of platforms. Currently he oversees truTV's digital distribution and mobile products division for Turner Broadcasting. Andy likes hiking and is currently renovating a house in Beacon NY.
About truTV
truTV is television's destination for real-life stories told from an exciting and dramatic first-person perspective and features high-stakes, action-packed originals that give viewers access to places and situations they can't normally experience. Among truTV's primetime fan favorites are the original series Impractical Jokers, Hardcore Pawn, Operation Repo, South Beach Tow, Conspiracy Theory with Jesse Ventrua, Lizard Lick Towing and Full Throttle Saloon.
Turner Broadcasting System, Inc., a Time Warner company, creates and programs branded news, entertainment, animation and young adult media environments on television and other platforms for consumers around the world.
Jaron Gilinsky, CEO, Storyhunter.tv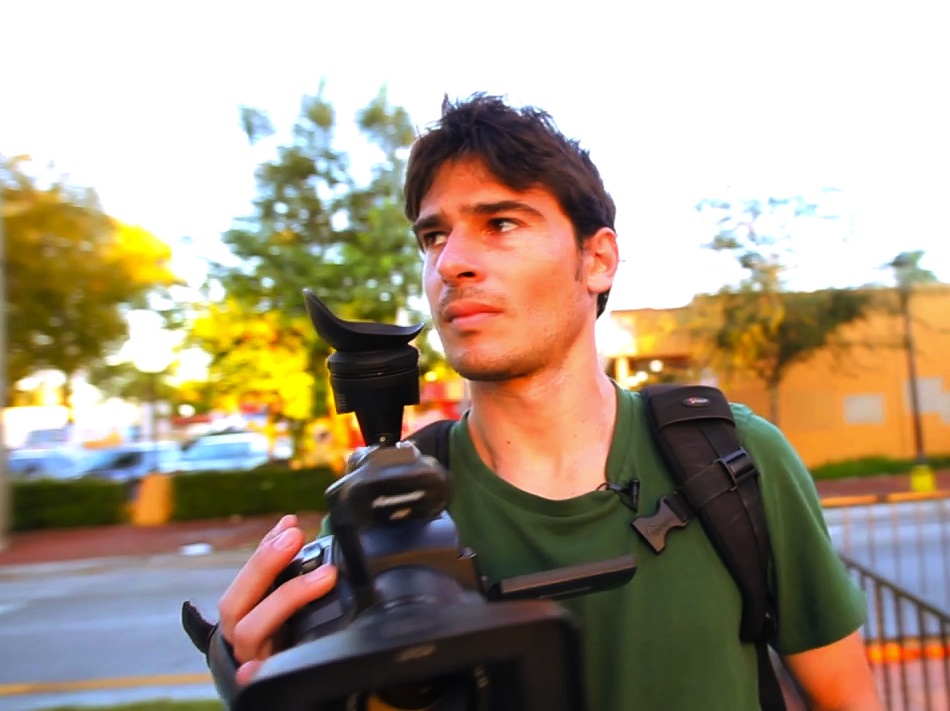 Jaron Gilinsky is a pioneer of "backpack web video journalism" and a co-founder of Storyhunter, a global platform which helps professional video journalists produce stories for premium digital publishers. With just a backpack, video camera, microphone, and laptop, Jaron produced, filmed, and edited feature documentaries and short video journalism stories from every world continent. His videos and writing have been featured in the New York Times, Time, PBS, Current TV, and CNN.
For much of the last decade he lived and worked in Israel and the Palestinian territories, where he covered uprisings, wars, and the occasional peace rally. He also taught video journalism as an adjunct university professor. Last year, Jaron was honored with an Overseas Press Club award for Best Online Commentary for his coverage of the Arab Spring. Now based in Brooklyn, Jaron is a full time Storyhunter who also enjoys surfing, soccer, and travelling off the beaten track.
About Storyhunter
Storyhunter is a global community of professional and aspiring video journalists, documentary filmmakers, and multimedia storytellers. We select the most talented local videomakers from around the world to produce authentic, premium journalism for the web.
Rachel Silver, Senior Manager, Birchbox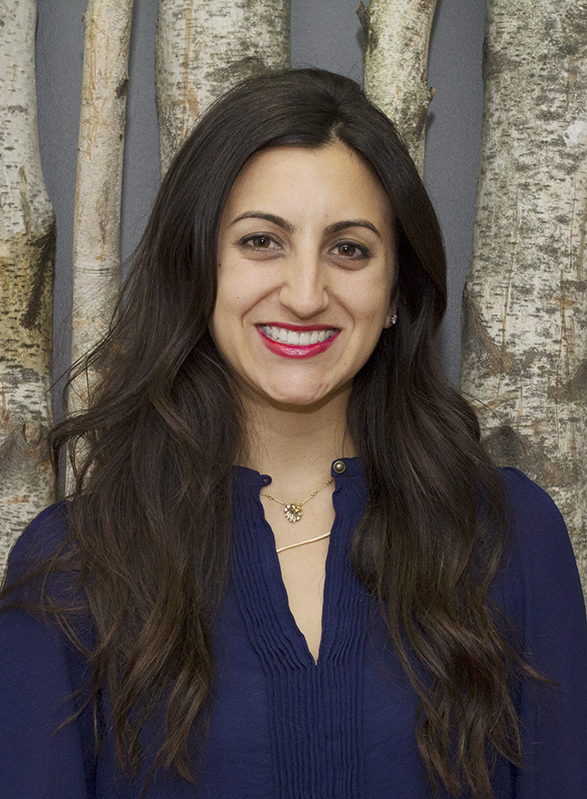 Rachel Silver is Senior Manager, Social Media at Birchbox—the discovery commerce company changing the way women and men shop for beauty, grooming, and lifestyle products. Prior to Birchbox, Rachel led communications at Movements.org and began her career at Howcast Media, another NYC startup. Originally from Detroit, Rachel received a master's degree in international affairs, conflict resolution, and civil society development from The American University of Paris and Institut Catholique de Paris and a B.A. from Michigan State University. To learn more about her and her constantly changing manicures, be sure to follow @Birchbox on Twitter and Instagram.
About Birchbox
Birchbox is the leading discovery commerce platform. We are redefining the retail process by offering consumers a unique and personalized way to discover, learn about, and shop the best beauty, grooming, and lifestyle products on the market.

General Inquiries & Press Contacts
Please contact the Digital DUMBO Team (contact@digitaldumbo.com) with any questions, comments, or inquiries.
Refund Policy: Please email us at contact@digitaldumbo.com if you need to cancel your ticket. Refunds will not be issued any later than 5 days before the scheduled event date.
About dd:COLLECTIVE

Based on participation in our monthly dd:SOCIAL events, Digital DUMBO invites select individuals to join dd:COLLECTIVE, a group of professionals hand-picked to join Digital DUMBO and select partners for facilitated workshops, curated events and other custom programming.
dd:COLLECTIVE is designed to deliver real-time perspectives and to crowdsource insight into the tools, services, platforms and challenges our partners and members face.
About Digital DUMBO

Digital DUMBO started as a monthly gathering looking to encourage and nurture innovation within the neighborhood we call home, DUMBO (Down Under the Manhattan Bridge Overpass), Brooklyn.
Today, Digital DUMBO is a global platform to better allow digital communities everywhere to meet one another, tap into emerging trends in the digital and cultural arenas, and to shape the future of their businesses and lifestyles.