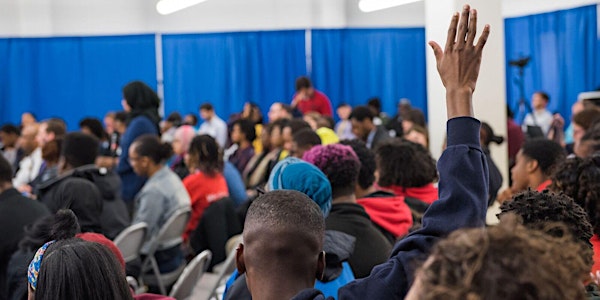 DC's Graduation Crisis: What's Next for Students?
Location
UDC - University of the District of Columbia
School of Business and Public Administration
4200 Connecticut Avenue, NW
Washington, DC 20008
Description
Recent revelations that DC public schools gave diplomas to students who didn't meet graduation requirements has raised questions about whether the school system is graduating students who are prepared for the next step, whether that is college or the workforce. How do local colleges help students who might enter their classroom unprepared? And how does that affect our local postsecondary education system and larger community? Join Kojo Nnamdi as he hosts a forum on education.
600pm Welcome and Refreshments
630pm Forum
700pm Q&A
*The forum will be held in the Windows Student Lounge located on the second floor in the School of Business (building #38).*
Campus Map: https://www.udc.edu/about/campus-map/
Using Starbucks (located at 4250 Connecticut Ave NW) as a landmark, with it on your right handside, cross the Veazey Terrace, NW, walk up the steps ahead of you and continue right at the top of the steps to signs pointing you towards the right in the direction of the building.
Take Metro to Van-Ness UDC on the Red Line to WAMU's Forum on Education!
If traveling by Metro Bus, take the H2 (Crosstown), L1 or L2 (Connecticut Avenue) lines to UDC.
If traveling by car from Maryland, take I-495 exit 33 MD -185 S Connecticut Avenue towards Chevy Chase, continue around roundabout and take the 4th exit to continue onto Connecticut Avenue. Continue for 4.6 miles and turn right on Van Ness street.
If traveling by car from Virginia, take I-295 N towards DC to 14th street bridge then turn left on I street. Continue and turn right on Connecticut Avenue. After 3.9 miles turn left on Van Ness street.
Accessible parking available on the campus parking lot at the intersection of Van Ness Street, NW and International Drive, NW. Street parking is available on Connecticut Avenue, NW after 630pm. Garage parking is also available on UDC's campus and the nearby Giant Food Store.
Email events@wamu.org with questions.