DC's Dance Fitness Showcase 2015!

Saturday, December 5, 2015 from 12:00 PM to 3:00 PM (EST)
Event Details
DC's Dance Fitness Showcase Holiday Extravaganza!
 *** HOT HULA fitness®, KaribFIT, MixxedFit,  Sensazao & more! ***

The world of Dance fitness has exploded! Experience the best variety and talent DC has to offer at DC's Dance Fitness Showcase Holiday Extravaganza 2015!  A Holiday party like no other with dance styles of African, Bollywood/Bhangra, Funk, Hip-Hop, House, Reggae, Reggateon/Latin Hip-Hop, Soca/Calypso and more!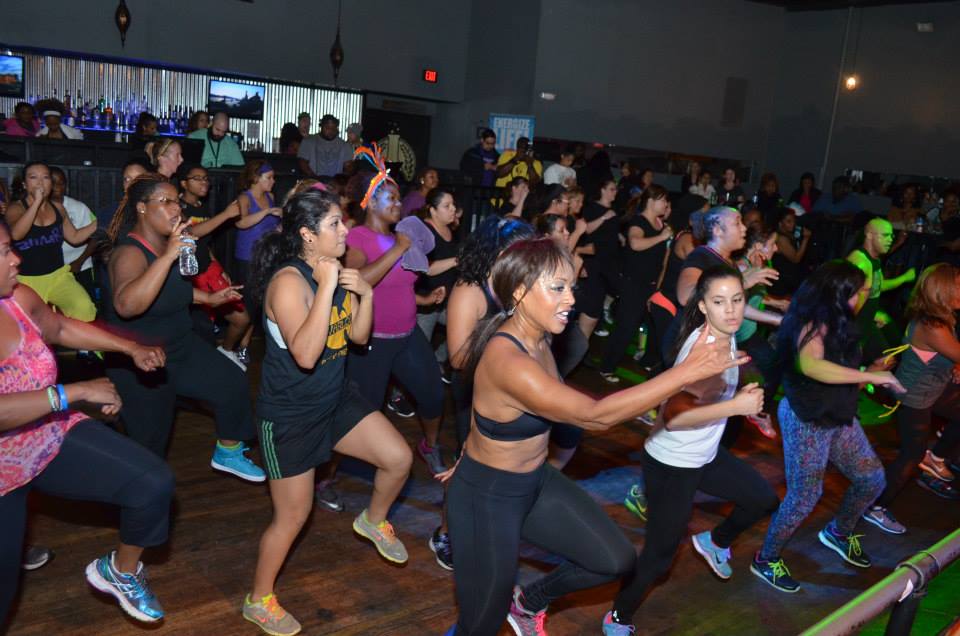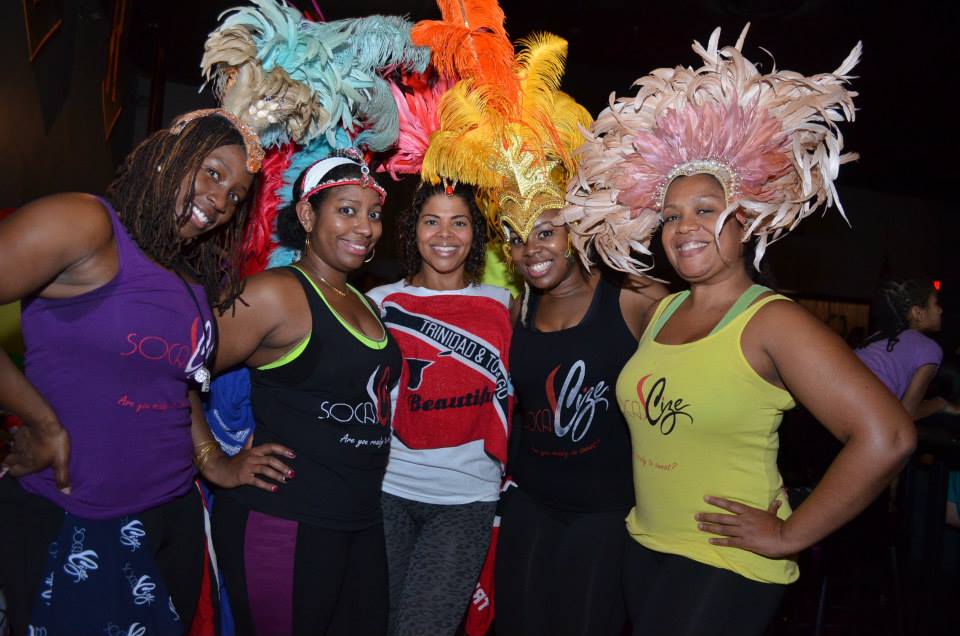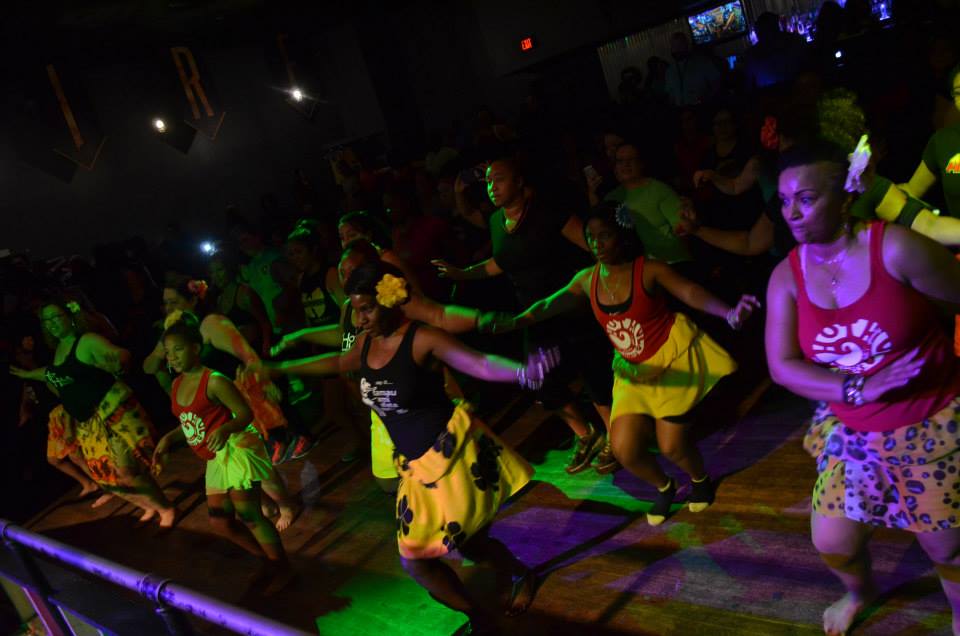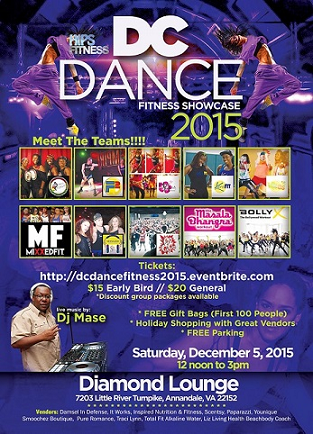 Find a new love or come and support your current instructor. This event will expose you to the best Dance Fitness instructors this region has to offer!  
Fun from last year! 
Meet the Dance Fitness Crews!

Team VIBES Instructors: Mimi & Farrah
VIBES is a high-energy, high-intensity dance workout. It is tons of fun and tons of exercise to great party music. It is feel-good fitness at its best. Their dance format specialties are African, Dancehall/Reggae, Hip-Hop, Pop, Reggaeton, R&B, Soca/Calypso!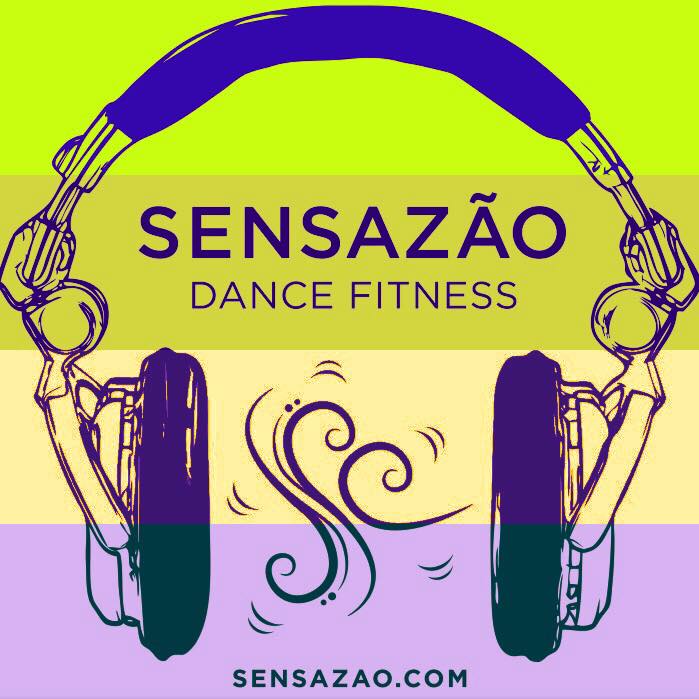 Team SENSAZAO Instructors: Jaz, Diego & Gabriela 
Sensazão is a quality driven, challenging yet effective dance fitness program. Using powerful choreography to exciting music, we make sure your workout with us is safe, intense and gratifying. Their dance format specialties are Dancehall/Reggae, Hip-Hop, Reggaeton, Soca/Calypso, Samba & Funk!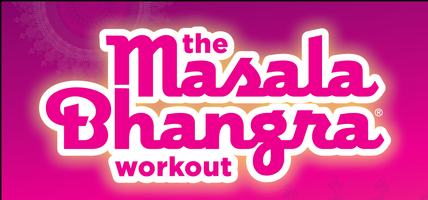 Team MASALA BHANGRA Instructors: Stephenie  & Gul
Masala Bhangra® is an Indian-dance based program, designed for people of all ages and fitness levels who love to stay physically active. This dance incorporates high energy Bhangra and Bollywood dance movements in an easy-to-follow fitness format.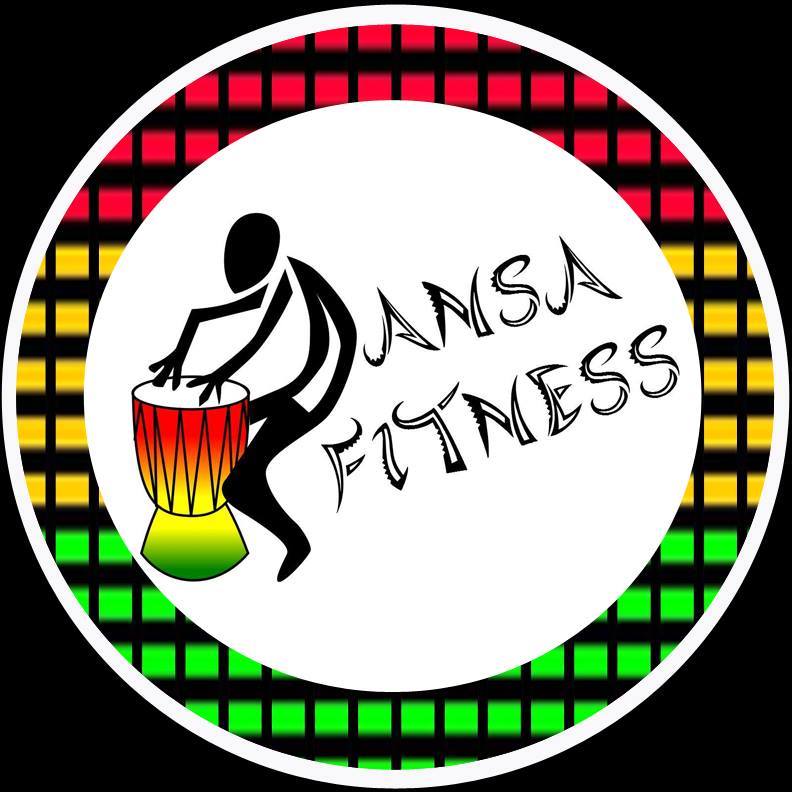 Team DANSA Instructors:  Naadei, Raine, GeeZLuv, Tanya & Paula
Dansa Fitness was cultivated in November 2014 by Owner & Founder Wanda Naadei Kotey; who wanted to formulate her own recipe of dance fitness that defined and embraced her cultural roots of West Africa while remaining authentic, invigorating, and fun. Dansa is a beat rhythm associated with traditional West African style drumming often used with the Djembe drum. This mid/high/low impact format will leave you smiling and is rated "E" for everyone. Cultured fitness at it's best.....and you don't even need your passport ;-). Their dance format specialities are African & Soca/Calypso See you on the floor!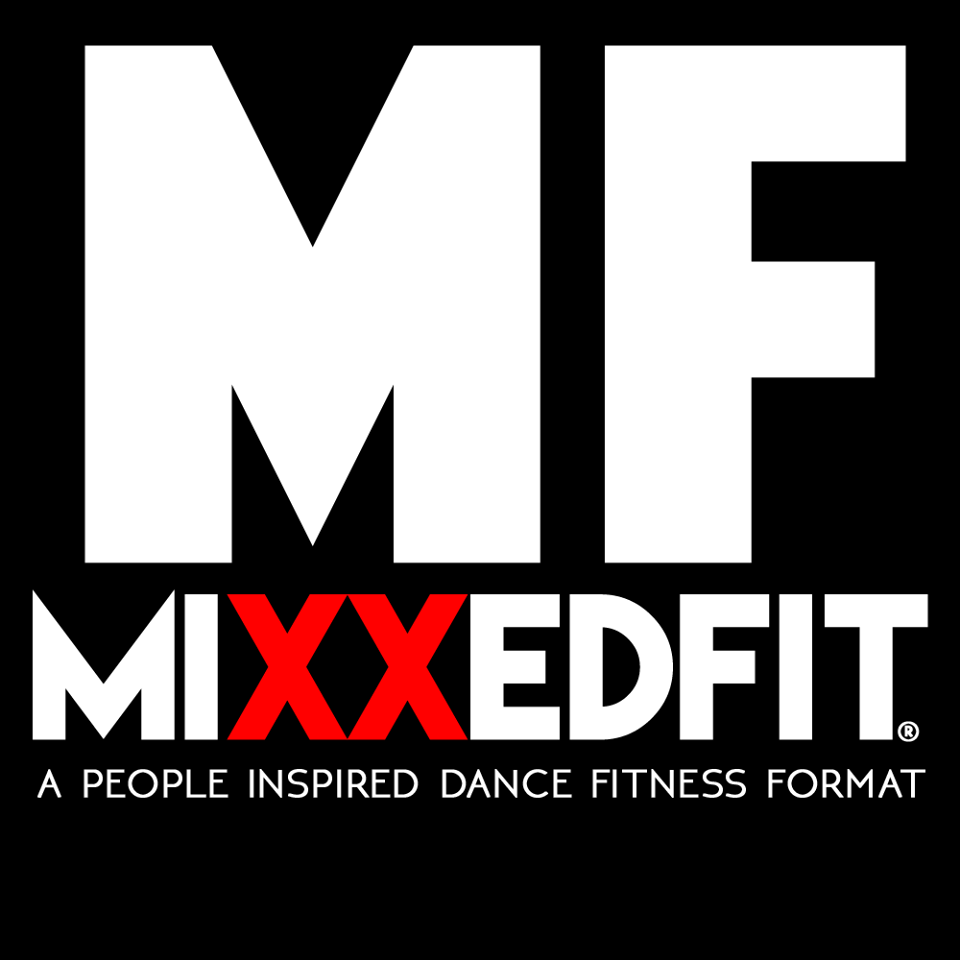 Team MIXXED FIT Instructors: Latrice "DA BEAST", Marquita, Toya, Tyshawna & Meranda!
MixxedFit is a people inspired dance fitness program that is a mix of explosive dancing and boot camp toning. Their dance format specialty is Hip-Hop!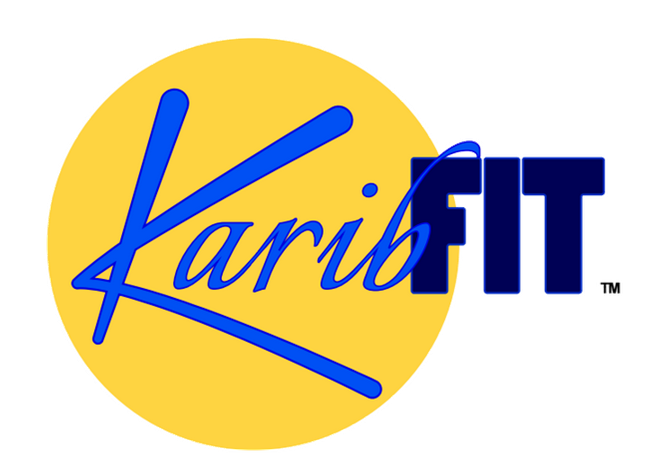 Team KARIB FIT Instructors: Neki, Katrina & Cindy!
KaribFIT™ offers a variety of invigorating dance and fitness experiences infused with the cultures of the Caribbean and Africa. Experiences are designed with unique choreography, endurance exercises, toning, and core strength for a complete cardio and strength training workout. Their specialites are Soca/Calypso & Afrobeats!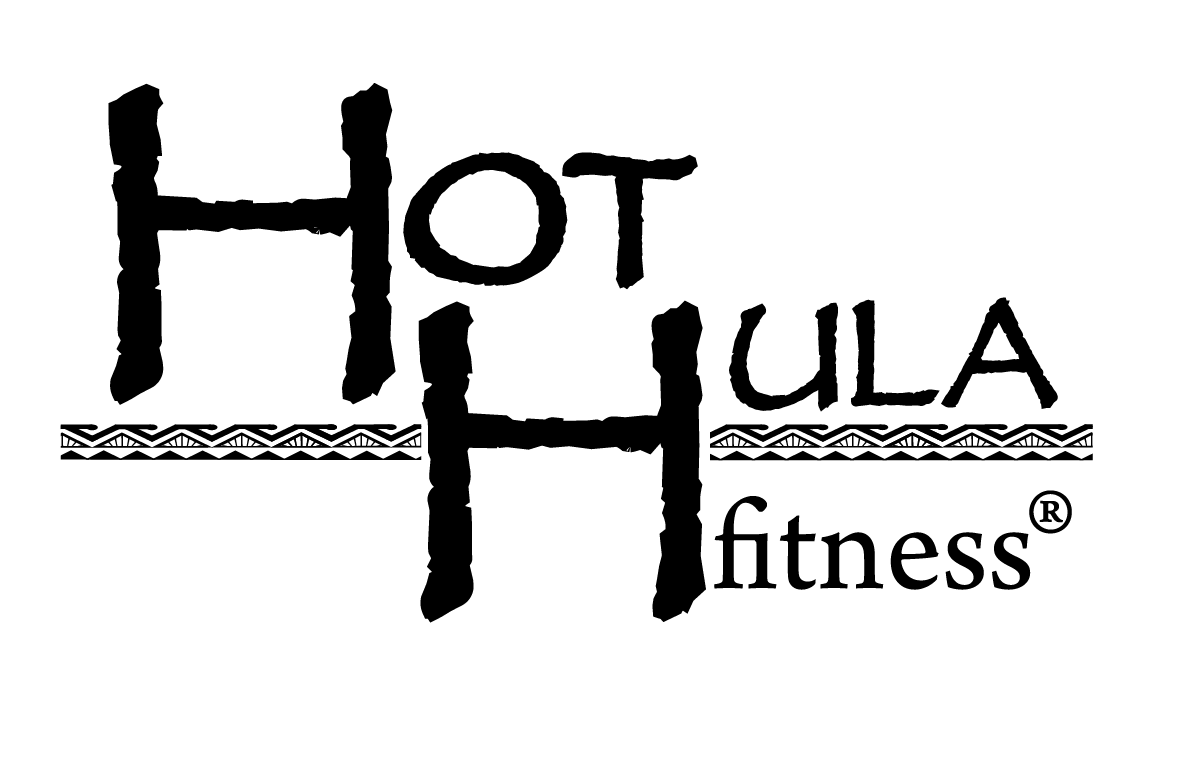 Team Hot Hula Instructors: Kristen, Kelly, Laura, Maria & Betsey! 
HOT HULA fitness® is a total body workout inspired by dances of the Pacific Islands set to the sounds of Polynesian drum beats fused with funky Reggae music. Their specialities are Dancehall/Reggae, Hip-Hop & Polynasian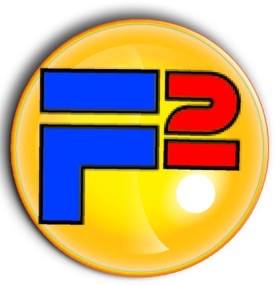 Team FREESTYLE FITNESS™ Instructors: Gabriel, Kelly & Nicole!
Dance fitness to the top 40 hits of today, hiphop, pop, dancehall, latin and more!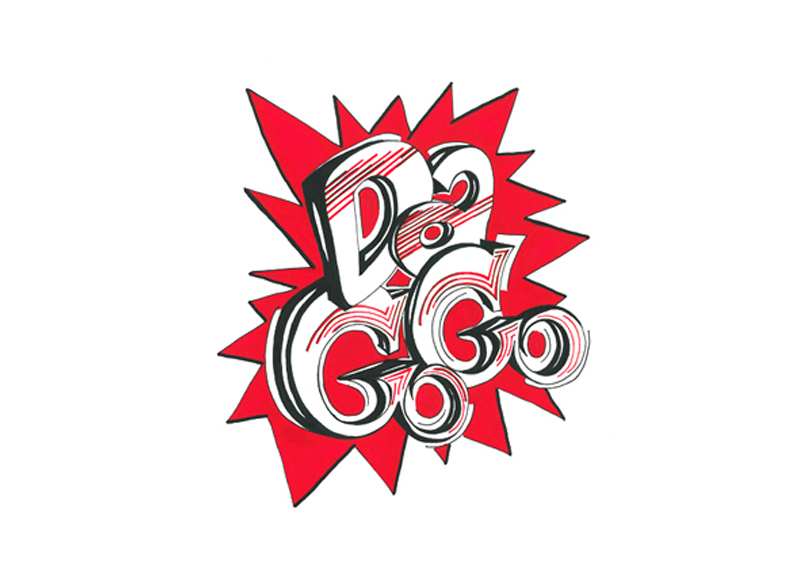 Team Da GoGo Fitness Instructors: Penny, LaToy, Teshia & Tammy!
DaGoGo Fitness is HOME OF THE WORLD'S HYPEST WORKOUT AND CRANKFEST cardio workout for everyone! Go-go is a blend of funk, rhythm and blues, and early hip-hop, with a focus on lo-fi percussion instruments and funk-style jamming

Team BollyX Fitness Instructors: Minal, Clara, Shahil & Merideth!
 BollyX is a Bollywood-inspired dance-fitness program that combines dynamic choreography with the hottest music from around the world. Inspiration draws from the music and dance of Bollywood, the film industry of India. We embody the infectious energy, expression and movement of Bollywood and aim to expand the reach of fitness to more people worldwide
Current Vendors & SWAG Bag Sponsors!
Shop with our vendors! Great deals on holiday gifts, persnal saftey, health products & more!
Interested in participating in this event? Contact Michelle at programs@hipsfitness.com for consideration.

When & Where

Diamond Lounge
7203 Little River Turnpike
Annanadale, VA 22152


Saturday, December 5, 2015 from 12:00 PM to 3:00 PM (EST)
Add to my calendar
Organizer
HIPS Fitness LLC is all about Helping to Inspire Peoples Self-confidence. We are a professional fitness company that knows the importance of providing a wonderfully inspiring fitness experience for everyone! Our workouts are fun, safe and effective. We offer a great service delivered by great people at a reasonable cost.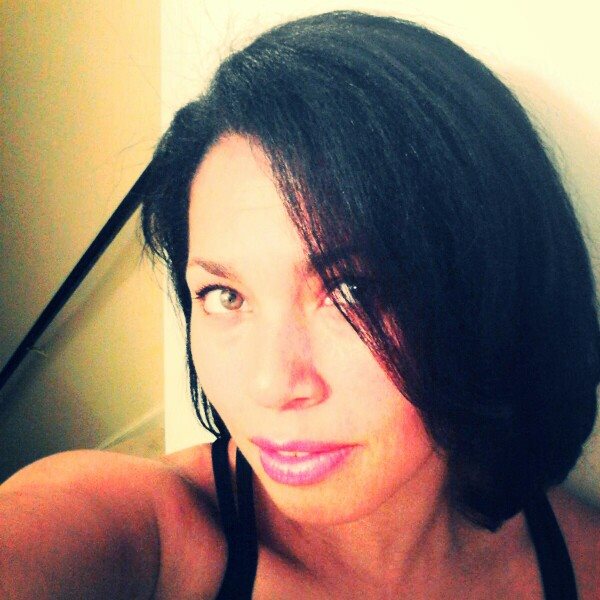 We have planned and/or donated our time and services to numerous charitable events, raising thousands of dollars for organizations to support a cure for cancer, as well as military and scholarship programs. HIPS Fitness also plans and promotes dynamic fitness parties, private and corporate events!
Contact us today to get started!