Description
Feel free to drop off your children for the activities while you visit our 30 exhibitors and attend our program for grownups.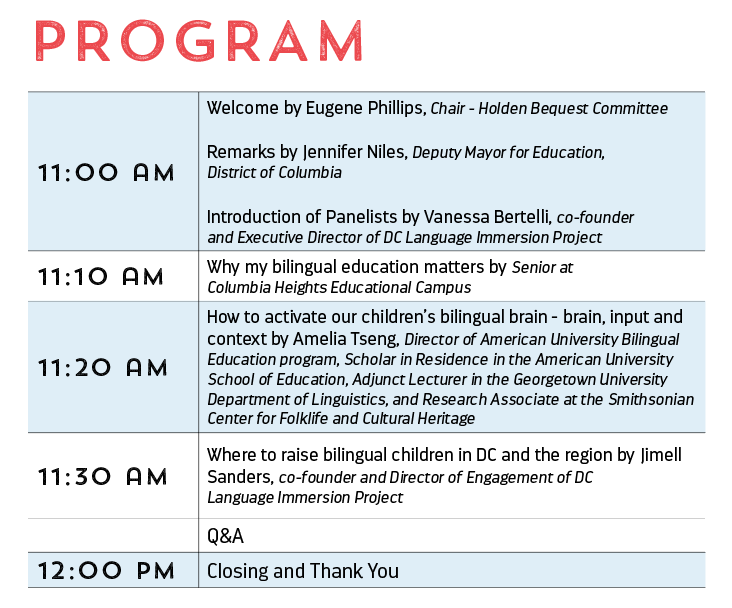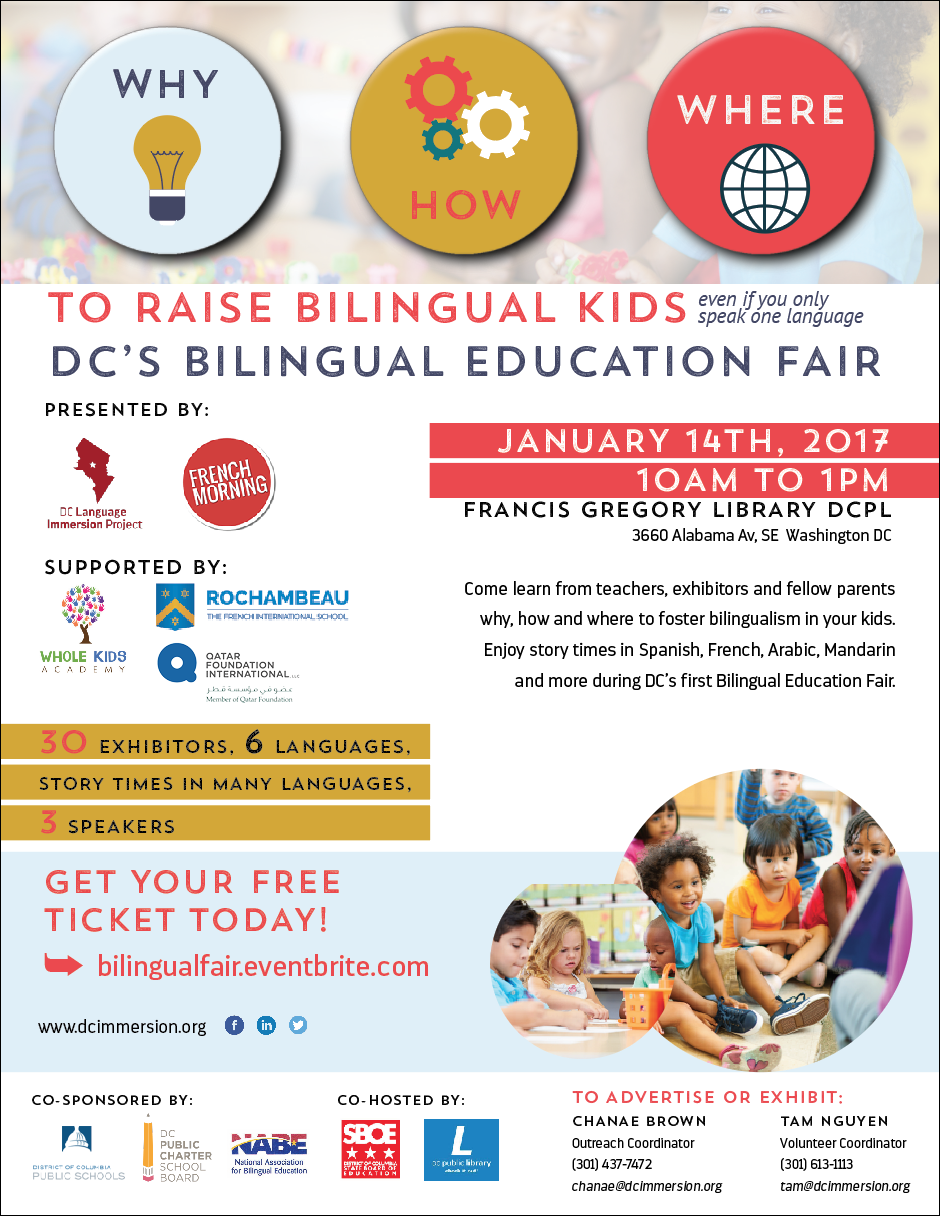 Organized by DC Language Immersion Project together with French Morning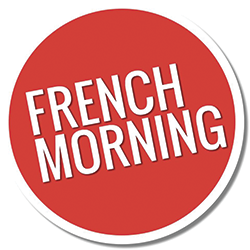 With support from Rochambeau The French School of Washington DC, Whole Kids Academy and Qatar Foundation International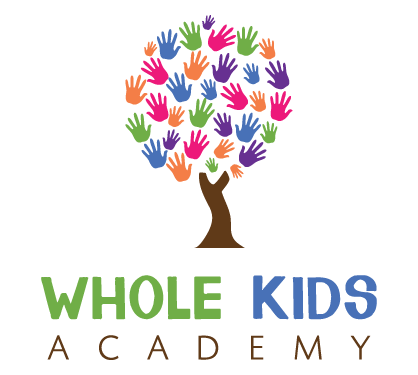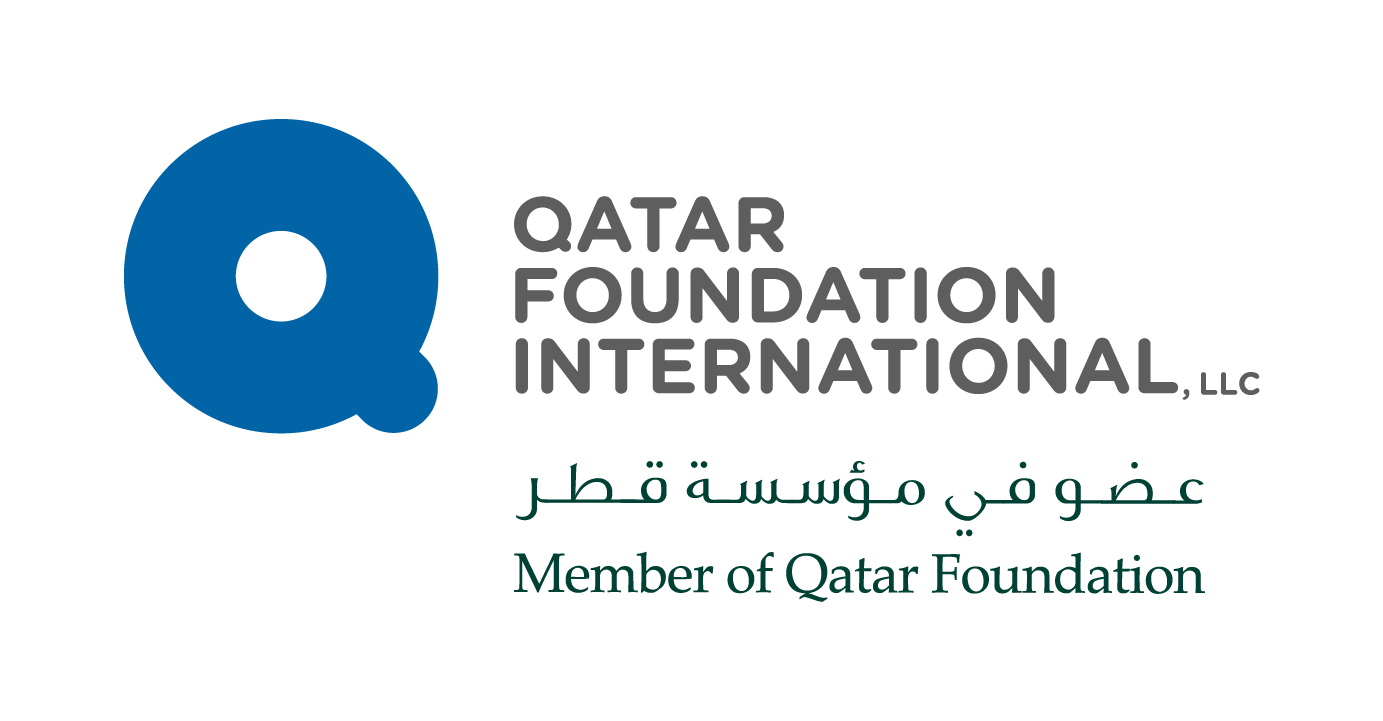 Why foster bilingualism in children, how to support and encourage bilingualism even when parents are monolinguals, and where to find bilingual programs and resources in DC. Come learn about all of this and more from teachers, exhibitors and fellow parents during DC's first Bilingual Education Fair.
Co-hosted by DC Public Library and DC State Board of Education
Participate with your child in one of four story times in Hebrew, French, Mandarin, German, Amharic and Spanish, and discover why children are such born linguists. Presentations will follow on the cognitive and economic benefits of being bilingual, and on tools and resources to foster bilingualism.
Representatives from DC's Dual Language programs will be there to showcase their programs and answer your questions. Other exhibitors will include language and culture organizations based in DC, bilingual publishers, app developers, afterschool programs, daycare operators, tutors, etc.
Co-sponsored by DC Public Schools, DC Public Charter School Board and National Association for Bilingual Education (Eastern Affiliate)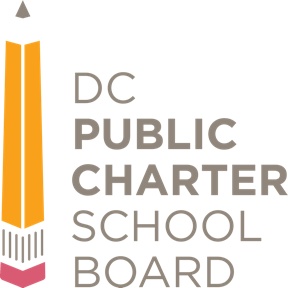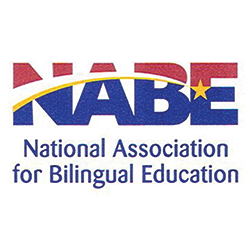 Other co-sponsors include:
Virginia Alliance for Youth Achievement
Virginia Dual Language Educators Network
My Bilingual Child, Prince George County
Ward 1 Education Collaborative
Ward 2 Education Network
Ward 3 Ed Net
Ward 4 Education Alliance
Ward 5 Council on Education
Capital Hill Public School Parent Organization
Ward 7 Education Council
Ward 8 Education Council
Globalize DC
Light refreshments generously offered by the Friends of Francis Gregory Library.