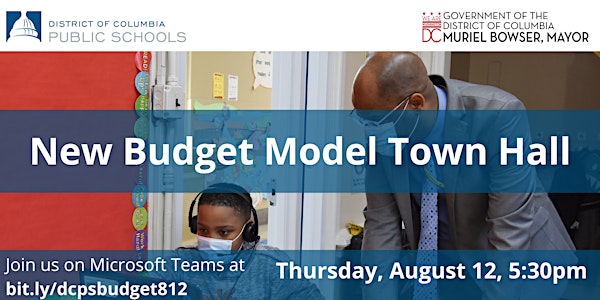 DCPS New Budget Model Town Hall
Join Chancellor Lewis D. Ferebee to share your thoughts on the New Budget Model for Fiscal Year 23!
About this event
Join Chancellor Ferebee and the DCPS Budget Team to learn how we will evolve our budget model to align more strongly with our values and support our students and schools. We will share more about our work to introduce a new formula for how funding is allocated to schools beginning in the 2022-2023 school year.