[DC](Not) Sorry to Bother You: A Mentorship Mixer & Panel Discussion
Description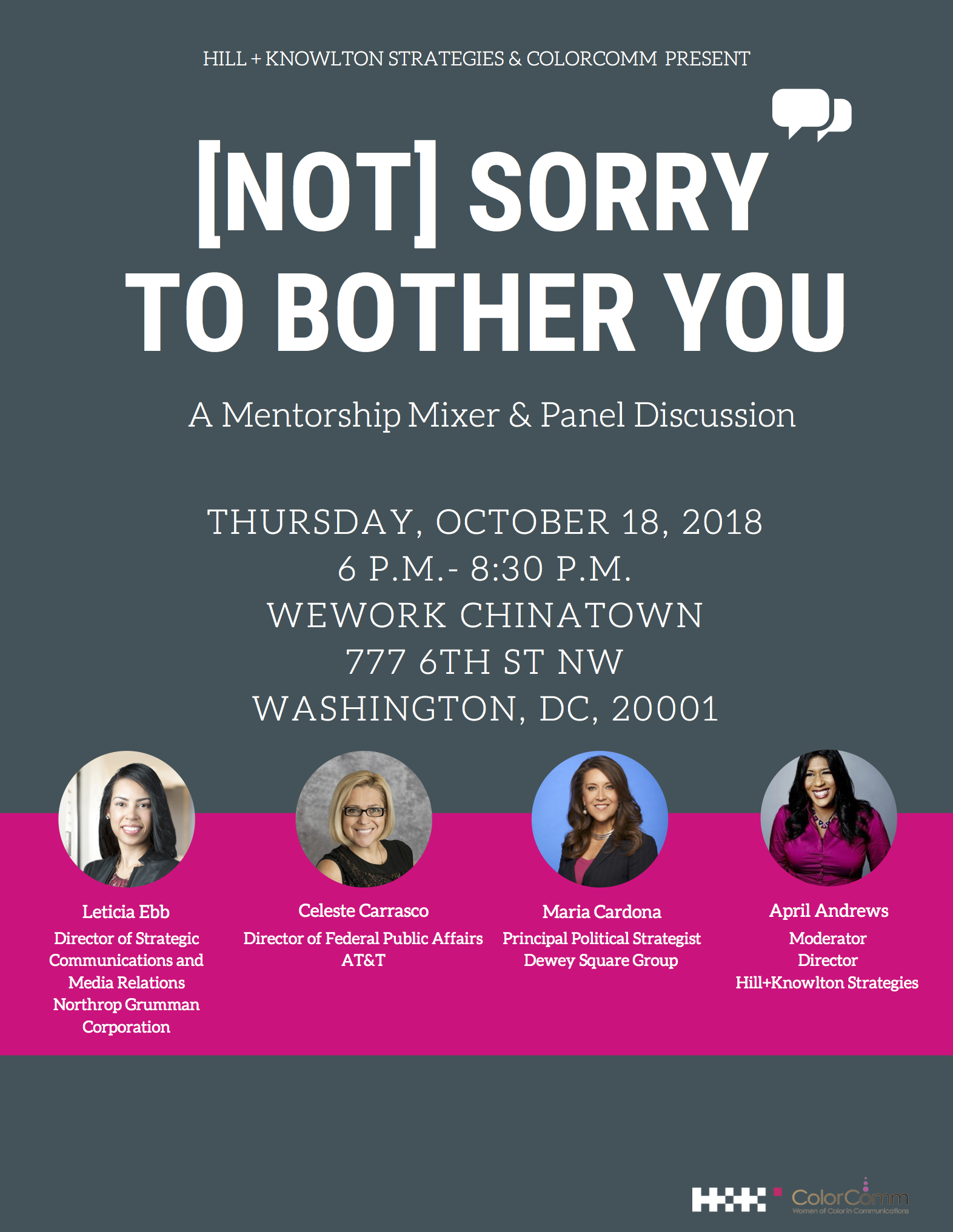 [Not] Sorry to Bother You will serve as an instructional networking opportunity for those who are interested in becoming an impactful mentor and/or advantageous mentee as understanding the value of mentorship is a crucial key to professional success.
Attendees will have the opportunity to hear words of wisdom and engage with experienced and successful communicators who are trailblazing through their respective industries.
The event will kick off with a mixer where guests can enjoy hors d'oeuvres and wine while networking. Attendees will also be asked to participate in an organized mentor/mentee activity.
The event will continue with a panel discussion consisting of prominent industry professionals who are highly sought-after mentors. They will discuss the benefits of mentoring, their experience with mentors and mentees and make recommendations on how these relationships can become mutually beneficial. As the panel concludes, we will host a brief audience Q&A.
Panelists:
Maria Cardona

, Principal Political Strategist, Dewey Square Group

Leticia Ebb

, Director of Strategic Communications and Media Relations, Northrop Grumman Corporation
Moderator:
Agenda:
Mixer: 6:00 p.m.- 7:00 p.m.
o

Networking Activity Begins @ 6:20 p.m.
Panel: 7:00 p.m.- 8:30 p.m.