Event Information
Location
Danvers Church of the Nazarene
181 Dayton Street
Danvers, MA 01923
Our church family and guests are important to us! Please read all sections carefully before registering for service.
About this Event
We praise God that we were blessed with good weather for our Welcome Home Celebration Services for 18 straight weeks.
Now, God is leading us back indoors. We are moving our services inside for the colder months. With the health and safety of our church family front and center, we carefully scrutinized all of the regulations and suggestions from the Commonwealth of Massachusetts and worked through different configurations to make sure we abided by all suggested protocols.
We are asking everyone who plans to attend to register for indoor worship to make sure that we stay within those guidelines to ensure the well being of our church family. We have also implemented assigned seating to ensure that we maintain the recommended 6ft distance between family groups who live together.
When registering please indicate how many people will be attending indoor worship from your family, this must include all children as well.
Once you have submitted your registration and received your confirmation, you will be assigned your seats. On Sunday morning our staff will be ready and willing to help assist our congregation with finding their seats.
Registration is on a first come, first served basis. Once our sanctuary is at capacity, all registrations will be assigned seating in our overflow space.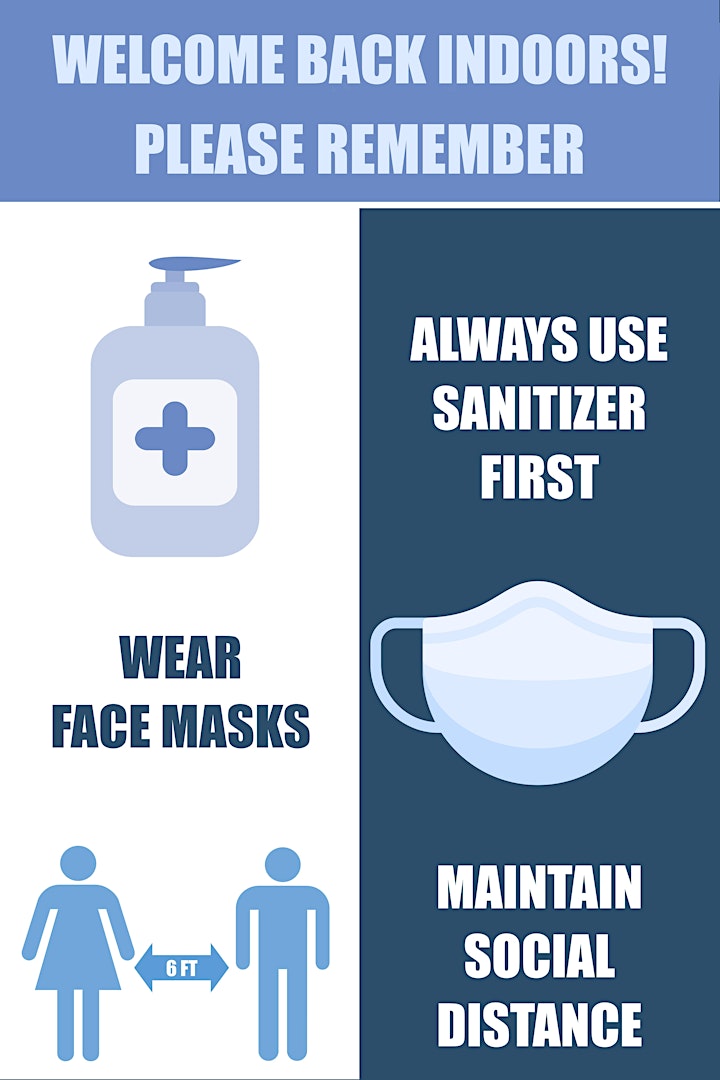 WHAT WE ARE DOING TO KEEP YOU SAFE:
We will enter and exit the building through our back entrance only
The back door will remain open for contactless entry
A sanitizer station will be provided
Doors to the sanctuary will also remain open to avoid touching the handles
Giving will continue to be contactless just as it was outdoors
Face masks are required for everyone who attends (exceptions include: children under 2 are not required to wear a mask; children 2-5 are at the parents discretion; individuals with medical conditions)
Face masks will be available for those who need them or forgot theirs
All children toddler through elementary ages will receive their personal Praise Pack from our Children's Church team to participate in our services until we are able to resume Children's Church
Bathrooms are open for 1 person at a time (excludes parents with young children who need assistance)

If you experience any of the following, we respectfully ask that you refrain from entering the building and instead utilize either our Drive-In Church (with DCN Radio 87.9FM) or watch our Live Stream at 10am on Facebook:
Fever (100.0 and above) or chills, cough, shortness of breath, sore throat, fatigue, headache, muscle/body aches, runny nose/congestion, new loss of taste or smell, or nausea, vomiting or diarrhea.
"Close contact" with an individual diagnosed with COVID-19. "Close contact" means living in the same household as a person who has tested positive for COVID-19, caring for a person who has tested positive for COVID19, being within 6 feet of a person who has tested positive for COVID-19 for 15 minutes or more, or coming in direct contact with secretions (e.g., sharing utensils, being coughed on) from a person who has tested positive for COVID-19, while that person was symptomatic.
Have been asked to self-isolate or quarantine by your doctor or a local public health official.
If you or anyone you know are experiencing any of the above mentioned symptoms and need prayer for healing please contact the church office at 978.777.2060 and we would be glad to minister to you.
James 5:14
Is anyone among you sick? Let them call the elders of the church to pray over them and anoint them with oil in the name of the Lord.

I state by registering to attend that neither I, nor any of those attending with me, have tested positive for COVID-19 in the past 14 days
That I, nor anyone with me, have not felt sick in the past 14 days (sick includes: fever, sore throat, cough, runny nose, muscle aches, chills, shortness of breath, loss of smell or taste, etc.)
That if I, or anyone with me, develop any of the above symptoms within 14 days of attending service that I will alert the church immediately
That I, and everyone with me, will stay at least 6 feet away from any person that is not a member of our family
That I, and everyone with me, will wear a mask that covers my nose and mouth while in the church (except young children and those with medical conditions)
That I, and everyone with me, will keep our hands clean by using sanitizer or soap and water
If I am with my family, especially my kids, that we will all stay together
That I, and everyone with me, will abide by all requests made of me by church staff and leaders
I state, by completing my registration, that I have read the above and agree to follow all listed procedures
Registration: You will need to register each week with the exact amount of people who will be attending. If you know someone who does not have access to online registration, you can register on their behalf or contact Brenda at 781.605.8515
Cancellations: Please be considerate and contact us immediately at brenda@danverschurch.org if you need to cancel your reservation to allow space for others.
Walk Ins: If you forgot to register for service, you are still invited to come and worship. When you arrive you can check in at the welcome table and Brenda will assist you with where to sit.
Late Policy: For those who have registered for service please note that we encourage everyone to arrive early and prepare to worship. If you have not arrived by 9:45 we reserve the right to seat others in your space and we will place you in another location. This could be in the sanctuary or our overflow space. If you are running late, Brenda will assist you with where to sit when you arrive.
Confirmation: You will receive a confirmation email immediately after you register. (Please check your Junk or Spam folder if you don't see the email in your Inbox).
Any questions can be directed to Brenda by emailing brenda@danverschurch.org or calling 781.605.8515. You can leave a message and she will call you back at her first available moment.
While this season of the pandemic has been difficult for all of us, we are grateful to our church family for the love, support and trust that you have given us over the last 6 months. We have worked very hard to plan ahead and execute the safest environment for you to worship in.
Just as when we began our Welcome Home Celebration Services outdoors, we ask that you arrive early to worship and be patient with us as we work together to maintain a safe space to worship together.
If you have any questions, please do not hesitate to reach out to Brenda directly. You can reach her at 781.605.8515 If you leave a message, she will call you back at her first available moment.
You are all deeply loved,
DCN Staff
Location
Danvers Church of the Nazarene
181 Dayton Street
Danvers, MA 01923