DCN Webinar: Get Organized. Get More Done. (Special Offer)

Saturday, February 1, 2014 from 12:00 AM to 12:30 AM (EST)
Event Details
Start 2014 right! We are offering a digital recording of Michael Brunner's time management and organization webinar at a deeply discounted price to encourage and inspire you to begin 2014 on the right foot. View it at your desk or gather your team and show it in the conference room, just get organized and get more done! DCN will donate the profits to ThyCa: Thyroid Cancer Survivor's Association.
Note: This webinar is previously recorded. Upon completion of registration, you will receive a link in your "Order Confirmation" email where you may access the complete digital recording of the webinar to view anytime, at your convenience. This offer ends 1/31/2014.

About this Webinar ...
Who doesn't feel overwhelmed these days trying to keep up with everything on their plate? This informative webinar will leave you with very practical strategies you can begin implementing immediately to help manage all of the daily/weekly/monthly 'stuff' on your plate.
Michael Brunner, CEO of Brunner & Associates, Inc., speaks about how to get organized and get on top of all you have to do. Teaching from David Allen's best-selling book Getting Things Done, Mike will explain how you can be in control, relaxed, focused and accomplish more tasks, more efficiently and effectively. This webinar is for anyone ... from the admin desk to the board room, the delivery man to the work-from-home mom. Gain valuable insight and practical tips from Mike, a remarkable organization and time management professional.
During this session, attendees will learn:
Effective strategies on how to handle and organize their overloaded email inbox;

Steps for getting a specific task from the "to do" list, to action items on the calendar, to finished; and

Successful habits to help move away from being totally overwhelmed, to focused and in control.


About the Speaker: Michael E. Brunner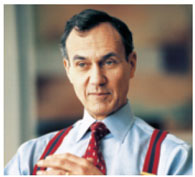 Michael E. Brunner is the president and founder of Brunner & Associates, Inc., a consulting firm specializing in helping organizations and individuals with strategic planning, coaching, and other organizational and management issues. The firm primarily focuses on the non-profit sector in which Mr. Brunner has been a leader for over 25 years. He also provides one-on-one business and personal coaching to small business leaders.

Mr. Brunner recently retired as the chief executive officer of the National Telecommunications Cooperative Association (NTCA) after 25 years. Mike has also held positions at the U.S Department of Agriculture and on Capitol Hill.

Mr. Brunner received a master's degree in business administration and a Bachelor of Science degree from Bowling Green State University.  He also earned a master's degree in public administration from George Washington University.

Organizer
Design and Construction Network
The Design and Construction Network (DCN) is a social media group focused on building relationships in the AEC industry. If you are interested in joining the Design and Construction Network go to http://www.mydcn.com/ and click "Join Now." All we ask is that you are in the Design and Construction industry and that you are serious about doing more than just "linking" to other people. We are an online network of over 50,000 strong, and growing.