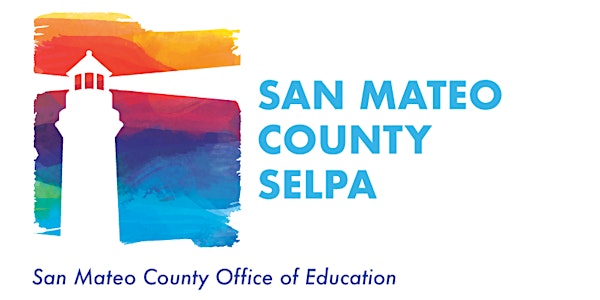 DCN: Identification of Anxiety, Stress, and Trauma PT 1
Training facilitated by Diagnostic Center, Northern California Hosted by San Mateo County SELPA
About this event
Zoom login details for virtual sessions will be sent to registered participants via e-mail and/or Eventbrite 1 day prior to the session. You will not receive the Zoom link if you do not register and if you did not input your contact information correctly. Please carefully check your registration details prior to signing up. Please check your e-mail thoroughly for any missed e-mails from the SELPA and/or Eventbrite.
Identification of Anxiety, Stress, and Trauma PART 1 - Virtual
This is PART 1 of Interventions for Anxiety, Stress, and Trauma
October 24, 2022; 9:00 AM - 10:30 AM
Presenters:
Natalie Jocic, M.S., LEP, ABSNP, School Psychologist
Intended Audience:
School-based therapists
Counseling enriched program therapists
School Psychologists
School counselors
This is Part 1 of an intermediate-advanced level two-part series. This first session focuses on the identification of anxiety, stress, and trauma. Participation in the second session is highly recommended but not mandatory. The second session focuses on interventions to support anxiety, stress, and trauma.
This session invites participants to conceptualize anxiety, stress and trauma into levels of severity based on behavioral and academic symptoms. The goal is for participants to understand the escalation and presentation pattern of these symptoms neurobiologically and physiologically. Symptoms will be compared to presentation patterns for other possible common diagnoses. Skills will be applied in practice to the 5 Point Scale. (Expanded use of the 5 Point Scale will be discussed in Part 2 of this training series.)
Register soon! Registration closes 1 day before the event.
Registration Questions:
Eugenie Obina | eobina@smcoe.org | (650) 802-5462