DCHS Open House & 1860 Lincoln Banner Unveiling
About this event
DCHS invites friends, donors and members to visit our building on Sept. 23 to tour the building and get the first look at the recently restored 1860 Abraham Lincoln presidential campaign banner!
Thanks to the generosity of our donors and members we were able to complete the project to restore the extremely rare and stunning Abraham Lincoln presidential campaign banner which was used in Delaware County during both his1860 and 1864 campaigns.
The 75x64 ft. banner is truly a unique gem from the DCHS collection. More information on the banner can be found at padelcohistory.org/lincoln-banner.
Visitors can stop by anytime during 10-8PM to view the Museum Gallery and the Lincoln Banner. There will be refreshments and light fare served in our courtyard, next to the 1724 Chester Colonial Courthouse.
This event is free to current members and Lincoln Banner donors. A $30 donation is requested for new friends who wish to attend which includes DCHS membership for a full-year.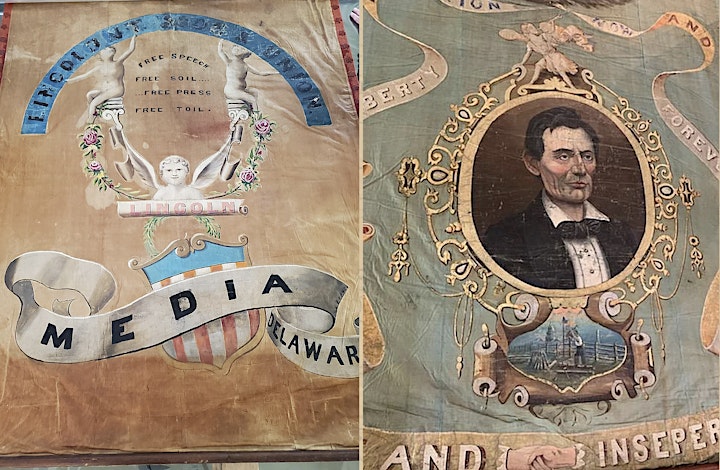 Organizer of DCHS Open House & Lincoln Banner Unveiling