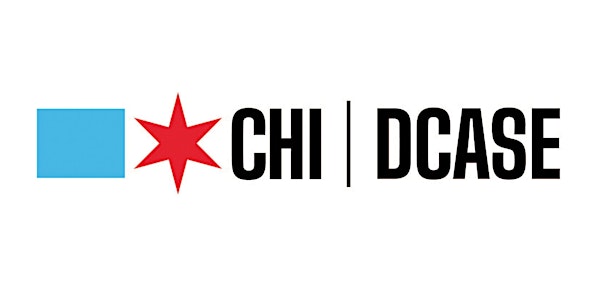 DCASE Individual Artists Program - 2022 Grant Application Virtual Webinar
DCASE Individual Artist Program - 2022 Grant Application Virtual Webinar
About this event
Join DCASE grant team members for a virtual info session on the 2022 Individual Artists Program (IAP). This workshop will review updates to grant guidelines and review criteria, and provide tips and guidance to help applicants prepare the strongest, most competitive applications possible. Applicants are not required to attend a workshop in order to apply, however all applicants, regardless of having previously applied for or received a DCASE Cultural Grant, are encouraged to attend. Not sure if you qualify? Please visit the Chicago Cultural Grants webpage at www.ChicagoCulturalGrants.org.
A recording of the info session will be available on our website soon after it is conducted.
If you are an individual with a disability and need a reasonable accommodation to attend or apply please contact culturalgrantmaking@cityofchicago.org for assistance.
For updates on this program and other artist opportunities and grants announced by DCASE, please sign up for our Newsletter and follow us on Facebook and Twitter.
Visit chicagoculturalgrants.org for more info and updates.
Organizer of DCASE Individual Artists Program - 2022 Grant Application Virtual Webinar
The mission of the Department of Cultural Affairs and Special Events (DCASE) is to enrich Chicago's artistic vitality and cultural vibrancy. To support this overarching mission, the Cultural Grants Program's goal is to play an active role in the development of Chicago's arts and culture community by funding artists and arts organizations that have the potential to meaningfully contribute to the City's cultural vitality.