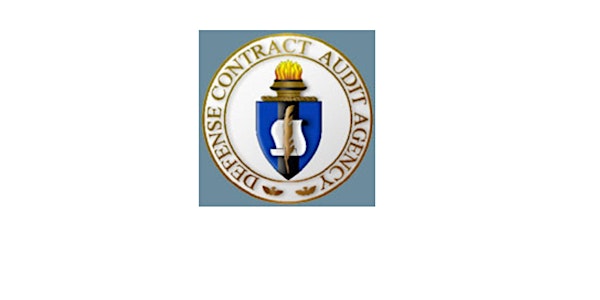 DCAA Seminar on Accounting Systems and Provisional Billing Rates
Informational seminar to assist your company prepare for an accounting system audit and prepare provisional billing rates for billings.
About this event
As part of our outreach initiative to external parties, DCAA would like to extend an invitation to you to attend an informational session on provisional billing rates and accounting system requirements. It will be hosted by two technical specialists from our the Eastern Regional Support Team along with attendance from selected management staff. The 2 1/2 hour session is scheduled to take place on three separate dates, September 28, 2022 and October 4 , 6, 2022, and will be from 9-11:30 am Eastern Time on the WebEx platform that is provided when you register for your tickets. Each session is a stand alone event, so please select the date that works best for you.
We anticipate covering both presentations within two hours with a 30 minute period at the end for questions and answers. We are excited to share with you certain key information on both subjects that we think will be helpful to you supporting the reviews and audits to save time, increase efficiency, and strengthen professional relationships. We understand the importance of maintain strong working relationships will have on all parties (governmental and non-governmental) on the procurement process.
We look forward to seeing you.