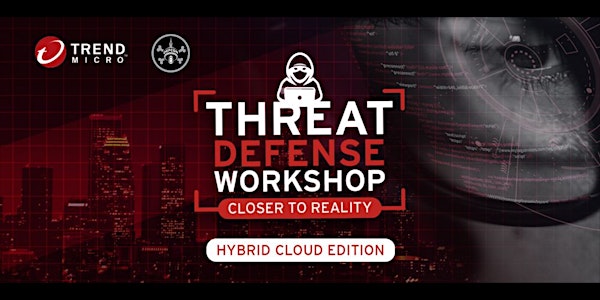 DC416 x Trend Micro Virtual Threat Defense Workshop: Hybrid Cloud Edition
Come learn digital forensics, cyber defense, and proactive security measures in hybrid cloud at this virtual workshop with Trend Micro!
About this event
DEFCON Toronto is excited to bring to you a full day virtual Threat Defense workshop with Trend Micro!
Individuals of all skill levels are encouraged to attend.
Workshop Description
At this workshop you will be working in teams with a scenario - a company is currently under attack. You are in charge of its protection. Live the adrenaline by defending the company from different attacks in real time whose objective is to steal the most important part of your business: Information. Be part of this experience and strengthen your security strategy, with the expert help. The aim is to win the Threat Defense Challenge, by gaining the most points through a series of discovery and attack challenges. Are you ready for the challenge?
The workshop has three phases based on hybrid data centre use cases:
Forensic - to find out what happened – to discover/obtain information
Defense – to define the protection strategy
Proactive – to set the security needed to avoid being compromised again
All attendees must use their own laptop.
Participants will be able to form their teams the morning of the event with a maximum of 5 team members
Topics:
• The accelerated change in the infrastructure
• Physical, virtual, cloud, serverless or hybrid servers
• Security or provisioning of applications
• Containers and Microservices
• Threat Evolution
• Vulnerabilities, "Fileless" threats, Zero-day
Note: Web Conferencing and setup instructions will be sent out to registered attendees a few days prior to the event.
Agenda
9:00 AM-9:45AM - Trend Briefing & Setup - The accelerated evolution of the hybrid infrastructure and its associated risks
9:45AM-4PM Threat Defense Challenge Start-End
4PM - Awards and Team Recognition