Actions and Detail Panel
华盛顿DC专车参与哈佛论坛2017
Fri, Apr 21, 2017, 10:00 AM – Sun, Apr 23, 2017, 11:00 PM EDT
Sales Have Ended
Registrations are closed
欢迎加入!
Sales Have Ended
Registrations are closed
欢迎加入!
Description
1. 星期五上午10点DC出发,经过Balitmore。(特别欢迎住Arlington的亲加入)
2. 星期五晚抵达活动现场后,专人协调安排入场。
3. 入住,安排房间。
4. 星期日下午4点左右活动结束后回DC,依次送各位到家门口。
$300包含路费和两日住宿。支付后入群。门票另外$150。
时间:2017年4月21日至23日
地点:哈佛大学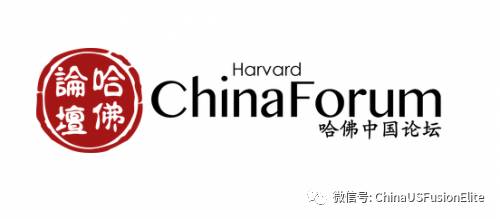 Confirmed speakers include:
已经确认嘉宾名单:
Henry Paulson 美国前财政部长
陈东升,泰康保险集团股份有限公司董事长兼 CEO
郭广昌,复星集团董事长
雷军, 小米科技董事长兼 CEO
潘石屹, SOHO 中国董事长、联合创始人
沈南鹏, 红杉中国创始合伙人、携程创始人
彭蕾, 阿里巴巴联合创始人、蚂蚁金服董事长
Mark Cuban, Mark Cuban Companies 董事长
Arianna Huffington, 赫芬顿邮报创始人
Stephen Orlins, 美中关系全国委员会主席
朱云来, 前中国国际金融有限公司总裁兼首席执行官
熊晓鸽, IDG 资本创始合伙人
柳甄, 今日头条高级副总裁、前优步中国高级副总裁
曹德旺, 福耀玻璃集团创始人、董事长
张跃, 远大集团董事长兼总裁
田源, 中国企业家论坛创始人兼主席、元明资本创始合伙人
冯仑, 万通控股董事长
毛振华, 中诚信集团创始人、董事长
胡祖六, 春华资本集团创始人兼主席
李稻葵, 清华大学经济管理学院弗里曼讲席教授、清华大学经济管理学院中国与世界经济研究中心主任
徐辰, 中国银行美国分行行长
项兵, 长江商学院创办院长
何刚, 《财经》杂志执行主编、《哈佛商业评论》中文版创始人兼主编
严歌苓, 著名作家
John Holden, 北京大学燕京学堂副院长
张首晟, 丹华资本创始董事长、斯坦福大学物理教授
毛大庆, 优客工场创始人
徐小平, 真格基金创始人
戴威, Ofo共享单车创始人兼 CEO
Mark Elliott, 哈佛大学副教务长
孟晓犂, 哈佛大学研究生院院长
Anthony Saich, 哈佛大学肯尼迪政府学院艾什民主治理和创新研究中心主任、著名中国问题专家
Richard Cooper, 哈佛大学经济学教授、前美国国家情报委员会会长
Willy Shih, 哈佛商学院管理学教授
吴心伯, 复旦大学国际问题研究院常务副院长
Pieter Bottelier, 经济学家、前世界银行东亚副行长顾问
童士豪, GGV 纪源资本管理合伙人
赵克仁, DCM 创投联合创始人、董事合伙人
季卫东, 全明星投资基金共同创始人、管理合伙人
蔡金青, 佳士得中国区总裁
Dawn Hudson, 美国电影艺术与科学学院 CEO
刘亦婷, 秦岭资本合伙人、首席运营官
秦玥飞, 黑土麦田创始人
哈佛中国论坛成立于1998年,是北美最大的由学生组织的中国峰会。论坛旨在中国面临的挑战、问题和趋势进行富有建设性的对话,并邀请商界、学界、政界领袖各抒己见。与会者将有机会听取世界知名专家对中国各种问题的见解。论坛的主题旨在改变与会者对中国的传统印象,并鼓励他们为建设中国的美好未来出谋划策。在过去的19年里,论坛为全球领袖提供了一个无可比拟的讨论中国问题的平台。往届嘉宾包括:
马云(阿里巴巴创始人)
刘强东(京东集团CEO)
陆克文(澳大利亚前总理)
徐小平(真格基金创始人)
俞敏洪(新东方教育集团董事长)

潘石屹(SOHO中国董事长)
冯小刚(著名导演)
刘雯(国际超模)
第20届哈佛中国论坛将于2016年4月21-23日在哈佛大学举行。为了感谢观众对哈佛中国论坛的支持,团队决定于2016圣诞节之际开售少量折扣预售票,票价将大大低于常规票。数量有限,售完即止。
Harvard College China Forum 2017
Date: April 21-23, 2017
Location: Harvard University
Founded in 1998, Harvard China Forum is the leading student organized North American conference dedicated to a constructive dialogue on the challenges, trends, and issues affecting China. We aim to engage leaders in business, academia, and politics in a discourse that will offer insight and generate new ideas. Conference members will hear from some of the world's brightest minds about many of the most important issues facing China. Topics are designed to both challenge existing perceptions and encourage an intellectual discussion about the future.For 19 years, the Forum has provided an unrivaled platform for world leaders to debate and address issues that will impact the future of China. Our past speakers include:
Jack Ma, Founder and Executive Chairman, Alibaba Group
Richard Liu, Found and CEO, JD.com
Kevin Michael Rudd, Former Prime Minister, Australia
Xu Xiaoping, Founder, ZhenFund
Yu Minhong, Co-Founder and Chairman, New Oriental Education and Technology Group
Pan Shiyi, Co-Founder and Chairman, SOHO China
Feng Xiaogang, Renowned Director
Liu Wen, Supermodel
We hope you will join us at Harvard University from April 21–23, 2017, for another exciting year of Harvard China Forum. In order to express our gratitude for your interest in Harvard China Forum, we decided to open early-bird tickets sale at a much discounted price than our regular tickets. The sale will end once our limited number of tickets are sold out.