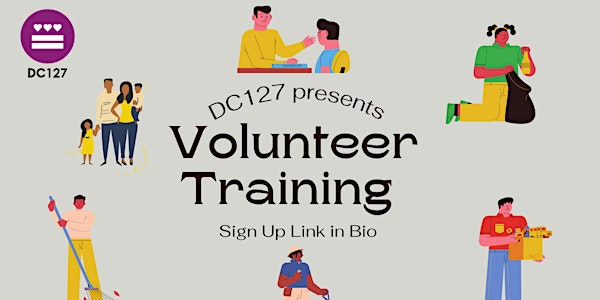 DC127 Volunteer Training
DC127 Volunteer Training will focus on how to support families and what to expect when volunteering.
Date and time
Tuesday, June 13 · 9 - 10am PDT
About this event
As an organization rooted in Christian faith, DC127 is looking for followers of Christ who want to live out the call echoed in James 1:27--to care for the widows and orphans. This is an opportunity to live out your faith and walk alongside an under-resourced family in DC.
Volunteers come alongside parents, walking with them through a much-needed time of support. It is a unique opportunity to form an intentional relationship with a family to provide social and emotional encouragement to parents who are isolated and overwhelmed. Volunteering for DC127 is a 6–9-month commitment where you meet 1-2 times weekly. In these meetings you are checking in, encouraging them to reach their goals and being present with them through their trials. Volunteering with DC127 is moving beyond transactional encounters towards genuine relationships. Your role is relational in nature. On average our parent volunteer relationships are sustained for more than 5 years.
There is limitless creativity you can bring to this position. Make a lasting impact in your life and in the District today!