Description
Ah, Australia, where the sun shines bright, the accents lay on thick, and the wine pours without reservation. This country is similiar in size to the United States and larger than all of Europe. It struggles with drought, so the vines planted are irrigated, more times than not. During this Masterclass, we welcome winemaker and board member of the Margaret River Wine Association, Glen Goodall. The wines from the region of Margaret River are gaining in momentum and have continued to shock the international wine industry with Cabernet Sauvignon's worthy of ranking with some of the best in the world. The Cabernet style coming from Australia is dark, with firm tannins, and pleasant acidity. These Cabernets are often blended with Merlot to offer a Bordeaux style blend, seamless and flawless. Next up is Chardonnay, the most widely planted varietal in Australia. The Chardonnays of Margaret River swing between the heavily oaked styles to the stone-fruit, high acid zingers the drinkers of Chablis wag their tails at. The Sauvignon Blancs from this are are typically blended with Semillon, again keeping in line with the Bordeaux mantra, and show gooseberry and tropical fruits with tons of healthy acidity. The region of Australia used to be known for bulk wines. Today, it's a different story. The wines coming from the region are noteworthy and collectable, made by talented winemakers, with good vineyard management practices. We could not be more excited to host this class with Glenn and hope you'll join us!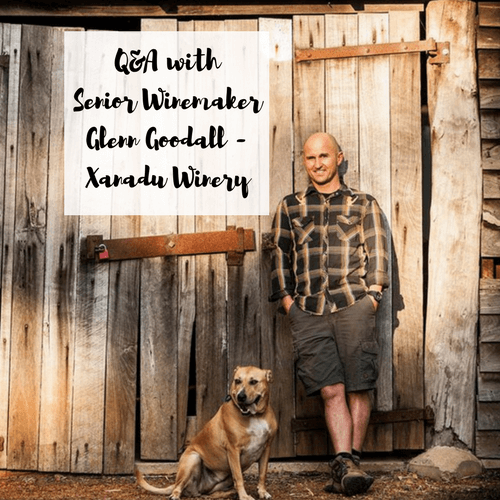 WHAT YOU'LL LEARN:
- UNDERSTANDING OF THE VARIOUS TYPES OF WINES TASTED.
WHAT TO EXPECT:
- A TASTING-POUR OF EACH WINE;
- SEATED ROOM ONLY;
- CASUAL TASTING FORMAT PACED AT THE SPEED OF THE POURER/SPEAKER.
SUGGESTED ATTIRE:
- CASUAL/POST-WORK!
DURATION:
- APPROXIMATELY 90 MINUTES.
NOTE

: TICKETS NOT OFFERED AT THE DOOR TO WALK-INS; GIFT CERTIFICATES MAY BE APPLIED FOR THIS EVENT.
AGE POLICY: DUE TO STRICT US LIQUOR LAWS, NO ONE UNDER THE AGE OF 21 IS ALLOWED AT CORK & FORK EVENTS. ID CHECK AT ENTRY.
SAMPLING POLICY: NO EXCESSIVE PRODUCT SAMPLING WILL BE ALLOWED.
CANCELLATION POLICY: NO REFUNDS OR TRANSFERS AT ANY TIME.
Details: Check-in at the front register. Make your way to the tasting station at the rear of the store to take your seat. Please kindly keep in mind the restrictions of the event listed on this ticket page. Thank you in advance for registering for this class. We look forward to sharing great wines with you!