DC Small Biz Seminar: Commercial Landlord Tenant Law + Navigating DCRA
Description
Start the 2019 business year right with our 2nd quarterly seminar for our DC business owners. The series will cover DCcommercial landlord tentant law and navigating DCRA with facilitator, Tom Martin, Partner, GMP LLP.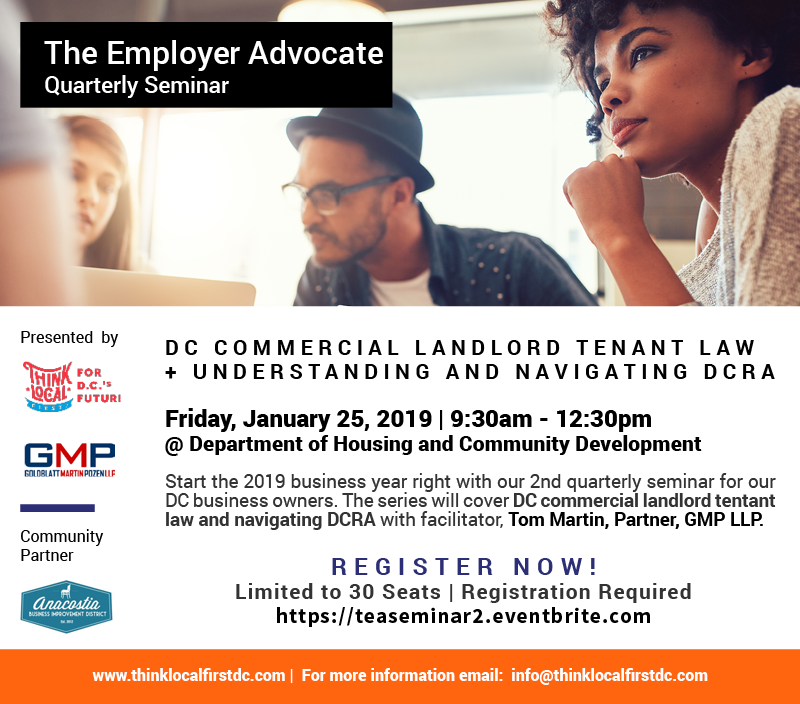 Presented by Think Local First DC and GMP LLP
Sponsored in part by Anacostia BID
$20 registration fee - TLF Members | $40 registration fee - Non-Members | Limited to 30 Seats.