DC Pro Dance Convention

Saturday, February 11, 2012 at 9:00 AM (EST)
Event Details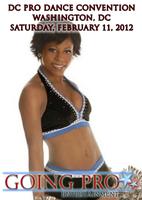 Are you a current, former or prospective professional dancer or cheerleader? Does your team need fresh choreography? Would you like to meet others in the industry or hear about audition opportunities?

Then get ready for the DC Pro Dance Workshop on Saturday, February 11, 2012!
AGENDA
** Learn choreography from elite alumni performers and directors
** Representing the NFL, NBA, arena football and more!
** Get tips from the pros on fitness, nutrition, makeup, attire and communication
** Network with other performers and directors
** Receive giveaways from sponsors including attire and cosmetics


COSTS
** Half Day (9:00am-12:00pm OR 1:30-4:30pm): $45 ($38.00 earl bird)  Register now
** Full day (9:00am-4:30pm): $79 ($67.00 early bird)  Register now
** Discount: 15% off early bird registration through 10 days prior to event
** Groups: Receive one free admission with the enrollment of two full day admissions.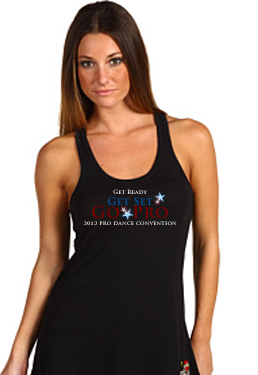 ** Walk ins: You are welcome to register the day of the event! Credit card and cash payments will be accepted only.
** Refund Policy: In the event of cancellation, all fees will be refunded in full as well as discount to attend future Going Pro event. If attendee withdraws, 75% of registration fees may be refunded through 3 days prior to the event. Registrations are not refundable within 48 hours prior to the event start time.
** Event Tank Top: $25.00, available in sizes Small, Medium, Large. May purchase online to reserve your size, available in limited sizes at the event.
CHOREOGRAPHERS
Our choreographers will teach 4 sidelines and 2 routines in length of 45-60 seconds, representing a variety of major sports leagues.
View choreographer bios and photos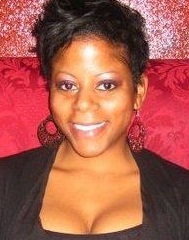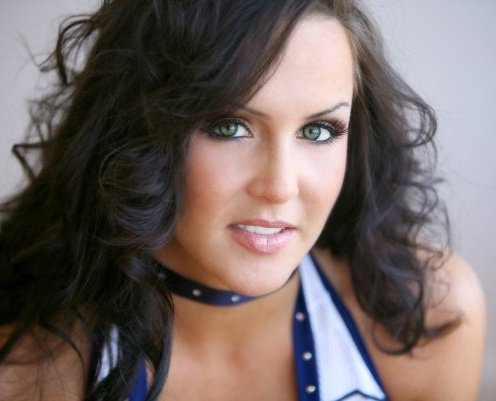 ** Wanda Brown, NBA Dancer and Director - Washington DC, NFL Cheerleader - Washington DC, Director - George Washington University "First Ladies," UDA Nationals Judge
** Ana DeVillegas, NFL Cheerleader - Washington DC, NFL Coordinator & Choreographer - New York Giants
** Hillary Morabito, NFL Dancer - Miami, Pro Bowl Cheerleader, Former NHL Dance Director - Nashville Predators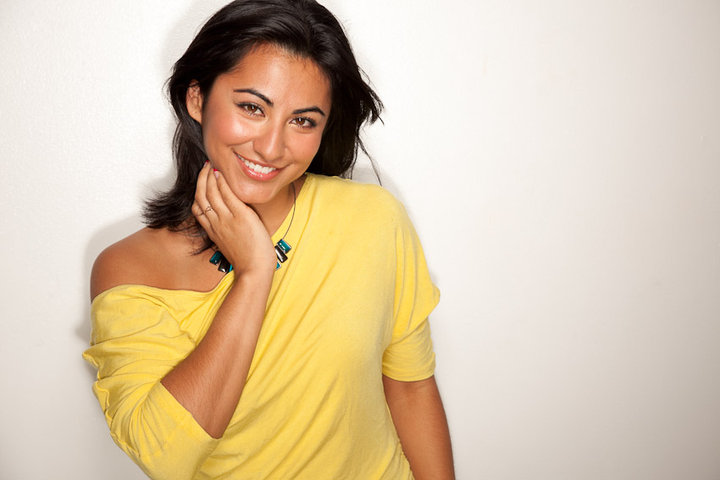 ** Laura Eilers, NFL Cheerleader - Kansas City and St Louis, Arena Football Director - Richmond Lady Raiders (VA), American Basketball Assocation Director - Portsmouth Cavaliers (VA), Reigning Ms. United States 2011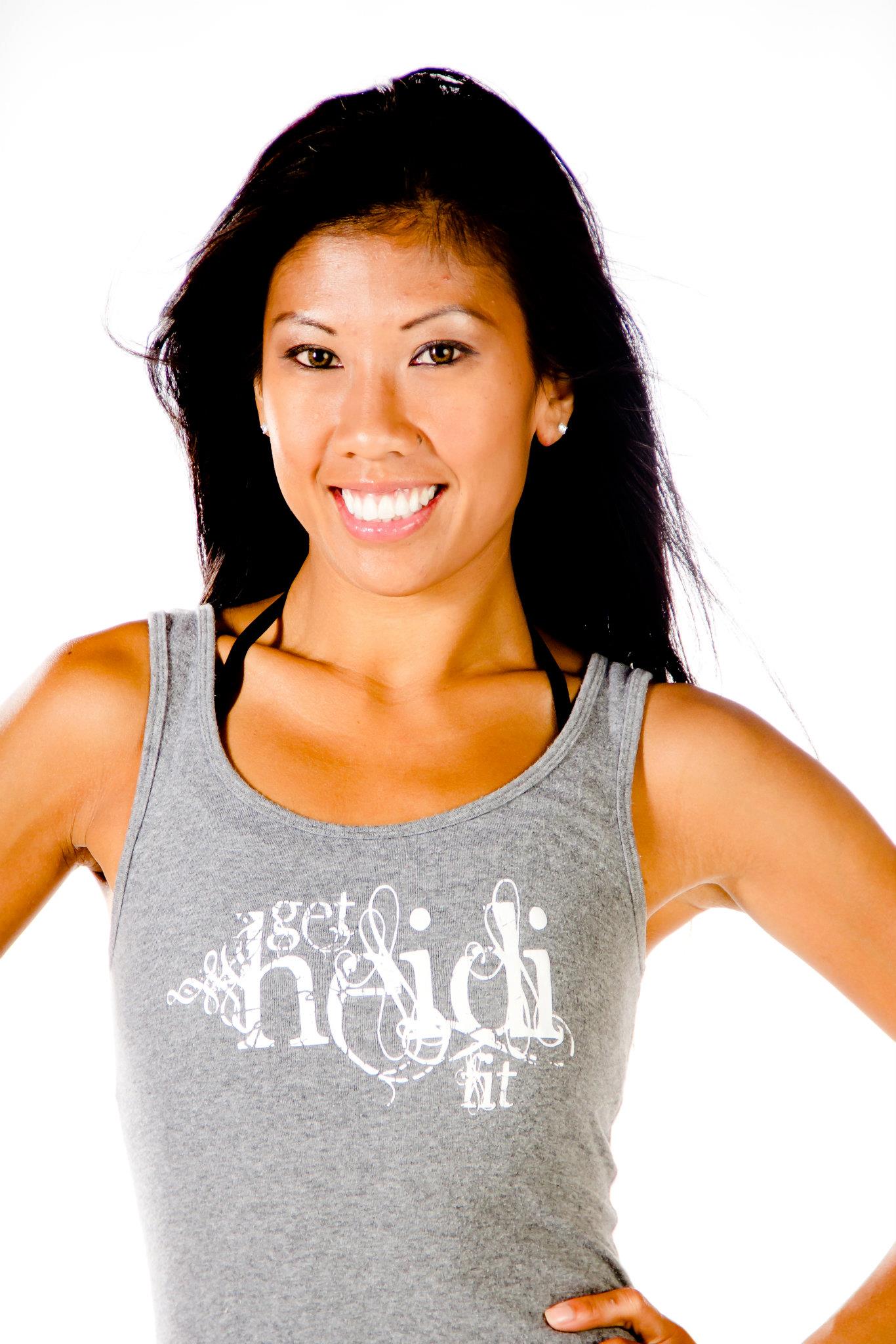 PRESENTERS
Going Pro event presenters are experts in their field with hands-on experience in professional cheerleading and dance. You'll get a break from your day of dance by gaining important information to improve your professional dance and cheer repertoire. 
** Fitness Boot Camp with Get Heidi Fit's Heidi Inthavong, 6-year NFL Cheerleader - Kansas City and swimsuit cover model, certified personal trainer and acclaimed zumba instructor! Get a workout and learn how to develop your fitness program. 
** Fight Fat with New Contours' Kendra Sheets. She'll discuss myths about fat loss and work with the pro cheer staff to unveil proper nutrition to have energy and look great.

** Makeup with About Face Beauti. Get tips from the area's leading artist Melissa Mangrum. She will show us the best techniques for performance
makeup.

** Attire by Go Wild! Wear by Angela King Designs, the leader in NFL and NBA dancewear. A dancer's style can say a lot about her personality during auditions, and a team uniform becomes the group's identity! What does your attire say about you? See the Go Wild! collection and even design your teamwear or audition attire during this event!
** Photography with Michael Vonal of Dulles, Va, the Official Photographer of Miss District of Columbia United States and Miss Maryland United States. 

** Coaching Roundtable. Get to know other current and former directors from high school, youth programs, college and pro/semi-pro. The group will enjoy lunch together for the opportunity to ask questions and share experiences. Topics will include fundraising, squad management, choreography and job searches.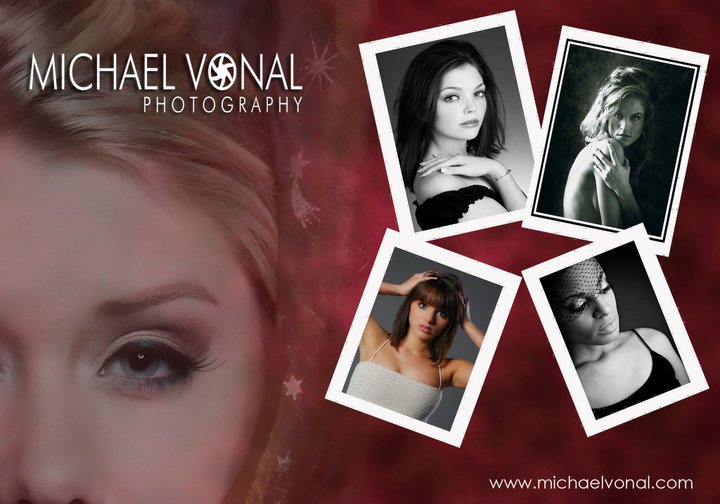 LOCATION

All Star Legacy Cheer Gym
44600 Guilford Dr, Suite 120, Ashburn, VA 20147
See Google map to the right
Recommended airport - Washington Dulles
View other 2011-2012 Pro Cheer All Star event locations
WAIVER FORM
A liability and image release form is required. Please check back for the form and bring it with you to the event. Participants ages 16-17 must have authorization by a parent or guardian.
CONTACT EVENT DIRECTORS
Email info@goingproentertainment.com

---
We would like to thank our sponsors! Meet representatives and receive door prizes from the following companies! Add your business here! Contact us for sponsorship opportunities starting at $35.00.
NEW CONTOURS

Discover the secret of pro cheerleaders' fit figures, courtesy of New Contours of Fredericksburg, Virginia, an official sponsor of the Washington Redskins Cheerleaders, and Virginia's USA, America and United States pageants. Meet owner Kendra Sheets, an expert in various techniques used to reduce body fat and look your best. With a comfortable spa located in Fredericksburg, Virginia, New Contours specializes in sculpting areas that are resistant to diet and exercise such as inner and outer thighs, buttocks, abdomen, and bra fat. New take-home products are available to compliment your spa treatments. You won't believe the difference you'll see after a visit to New Contours.
NUTRILITE / XS ENERGY DRINK & BARS

Get ready to blast your energy levels into high gear with XS Energy Drink. High-powered proprietary blend of herbs mixed with potent levels of B-vitamins, and key amino acids, make for a rocket powered lift any time of the day. All of the sugar and 95% or the calories have been eliminated so you can energize your body and mind without storing fat. Amazing taste and performance are just a few sips away. Drink up and enjoy our variety of XS Energy Drink Flavors! Check out these and many more products at www.amway.com/MissCherylLynn
GO WILD! WEAR BY ANGELA KING DESIGNS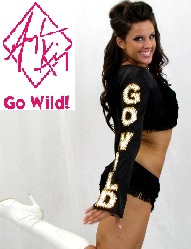 Go Wild! Wear by Angela King Designs is your premier source for today's hottest styles in professional cheerleading and dance. Whether you are looking for audition outfits, rehearsal wear, a performance costume, or accessories, AKD's Go Wild! collection includes the most sought after designs in the industry. Select from a wide range of fabrics including solids, sparkle and sequins, and embellish with rhinestones, logowork, embroidery and more. Their unique designs and 20 year history in the pro-cheerleading industry includes major brands in the NFL, NBA, NHL, UFL, and beyond. Service is top notch, with alumni pro cheerleaders representing multiple major markets in the United States, Canada, United Kingdom and other international territories. Don't wait! Now's the time to experience perfection. Visit www.gowildwear.com.
SCIENCE CHEERLEADER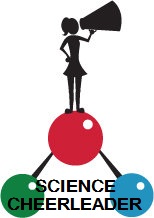 Darlene Cavalier is a Philadelphia NBA alumni dancer who founded the Science Cheerleader to unite the citizen's desire to be heard and valued, the scientist's growing interest in the public's involvement, and government's need to garner public support. The Science Cheerleader features cheerleaders and dancers who work in or study science, math, engineering, health and other related fields. Launched in 2010, the Science Cheerleaders performance team has rocked the industry with live performances, ground breaking online videos and even shattered a world record! In 2012, the Science Cheerleaders will perform in the Bay Area, Dallas, Washington, DC and other cities across the United States. Submit your application to join the performance team by visiting www.sciencecheerleader.com.
HALF-TIME HIGHLIGHTS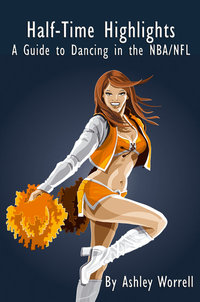 Authored by Ashley Worrell-Mitchell, Going Pro consultant for Kansas City and Omaha, former NFL, NBA and AFL dancer, Half-Time Highlights is a how-to book on pro cheerleading and dance auditions. Participants will have the chance to receive a copy of this book during Going Pro Entertainment 2010-2011 conventions. You can also purchase a copy at conventions, or visit amazon.com.
GOING PRO ENTERTAINMENT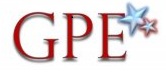 Going Pro Entertainment is the premier resource for professional cheerleading and dance services. Developed by former pro dancers from all United States sports leagues, GPE provides exclusive services in audition coaching, team consulting and choreography, and alumni talent management. GPE events feature choreography and mentorship by Pro Cheer All Stars in multiple cities, including Phoenix, Los Angeles, Las Vegas, Denver, Kansas City, Chicago, St Louis, Omaha, Oklahoma City, Houston, Dallas, San Antonio, Atlanta, Indianapolis, Cincinnati, Nashville, Detroit, New York, Philadelphia, Baltimore, Washington DC, Virginia Beach, Charlotte (NC), Miami, and Orlando. Visit www.goingproentertainment.com or www.procheerallstars.eventbrite.com.
---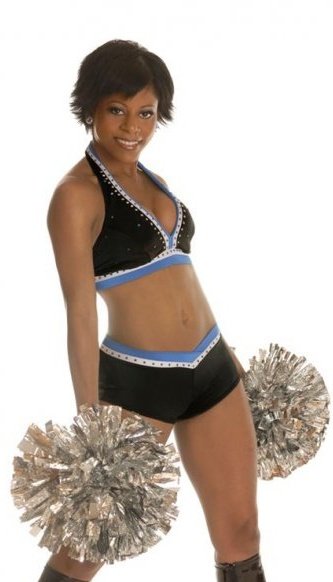 Wanda Brown
Wanda Brown brings over 20 years of experience as a dancer, choreographer and coach. Wanda served as the Director and Choreographer of the NBA Washington Wizards Dance Team for three years.
Prior to joining the Wizards Dance Team as a dancer in 2003, Wanda was a member of the Washington Redskins Cheerleaders for two years. She is currently the director and choreographer of the nationally-ranked First Ladies Dance Team of George Washington University and has served as director for dance programs at Langley High School and Bowie High School.
Wanda is part of the acclaimed Science Cheerleaders performance group, traveling the country speaking about education to young girls. Wanda was a head instructor for Universal Dance Association, leading her to judge many local, state and national competitions including the UDA National High School, All Star And Collegiate Championships, Dance Worlds, ACDA's Reach the Beach Dance Nationals and Coastal Corporation's Battle at the Capitol.
Before entering her professional dance career, Wanda was captain and choreographer of the 13-time national champion Towson University Dance Team and grew up in Bladensburg, Maryland.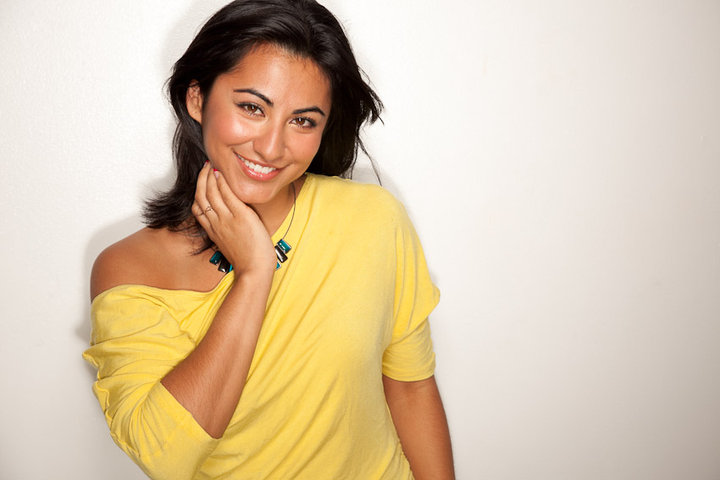 Ana DeVillegas
Ana is the director and choreographer of the newest group of NFL cheerleaders, the Unofficial Cheerleaders of the New York Giants, establishing the first dance team in NFL history to support the NY Giants. As a performer, she has shared the stage with artists including Ne-Yo in Times Square, Sean Paul and Shakira during her 2010 World Cup tour. Ana has appeared on Pix Channel 11 morning news, The Today Show and performed live on Fox and Friends. She is also a company member of Revolucion Latina, directed by Luis Salgado (In the Heights), which is a non-profit collective of artists and activists committed to empowering the artistic community in order to inspire growth within the Latino Community through productions and educational support programs. 
Ana is a featured dancer on the reality Docu Series: The Louie Spence Dance Project, which will air on the Oprah Winfrey Network in the winter of 2011.
Prior to moving to New York, Ana spent one year cheering on the sidelines for the NFL Washington Redskins and was honored to appear in the 2009-2010 NFL swimsuit calendar.  She was named an All-American dancer, performing at the NFL Pro Bowl in Hawaii. Ana's love and passion for sports and sports entertainment has led her to New York City to kick off the first team for the New York Giants.
Aside from choreographing for the Unofficials, Ana is also active in the ABA as the Entertainment Coordinator and choreographer for the New York Charters. She also enjoys teaching dance and Pilates throughout New York City and is dedicated in including fitness training for dancers at all levels. She incorporates Pilates concepts and methods in her classes and has recently begun teaching Piloxing, a new method of high interval and strength training. 
Ana also enjoys traveling as a guest speaker for youth looking to pursue a career in dance and sports entertainment. Most recently, Ana was Director of Group Services at the world-renowned Broadway Dance Center where she coordinated group classes and workshops for thousands of students and studios world-wide. She studied philosophy and international legal systems in London.  Her double major in Criminal Justice and Dance, together with her six years of experience as a Paralegal, have afforded her the opportunity to touch the public beyond her artistic talents.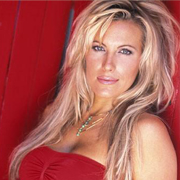 Hillary Goff-Morabito
Hillary is the former director of the NHL Nashville Predators Dancers. During her 5 years as an NFL Cheerleader in Miami, she was selected as the Pro Bowl Cheerleader. Some of her television experience includes Scripps Network, Inside Edition, E! Entertainment Cheerleader Special, Monday Night Football, Fox's Under The Helmet, Direct TV, NBC's International Laureus World Sports Awards Show, HBO's Inside The NFL, NFL Films Super Bowl Special, ESPN's Maxim Beach Bash, and NFL's Hottest Cheerleaders.
Hillary was featured in five NFL swimsuit calendars and was Miss Broward County USA 2003. Magazine covers include Boating, Just for Brides, Cigar Aficionado, and Sporting News.
Hillary is a former recording artist of Oak Records and former member of the Nash-Vegas song and dance production, The Elle Review. She resides in Northern Virginia and consults future pro cheerleaders through Going Pro Entertainment.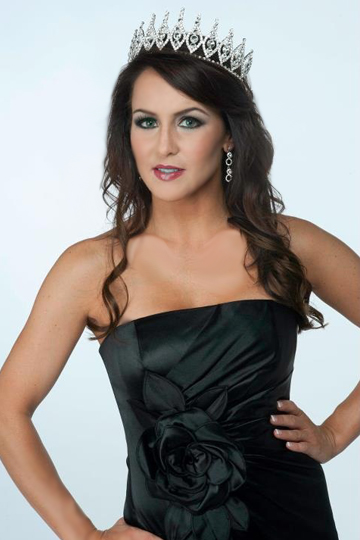 Laura Eilers
Laura was a six-year NFL cheerleader, spending one year with St. Louis and five years with Kansas City. During her years with the NFL, she received honors such as captain, choreographer, swimsuit calendar model, junior program leader and ProBowl Cheerleader runner up. She is the reigning Ms. United States, receiving the national title representing Virginia in summer 2011.
Laura coordinates and consults dance and cheer teams in the American Basketball Assocation, Premier Basketball League, United Football League and the Premier Football League, including the production of junior programs and swimsuit calendars. As the creative director and choreographer of the USA Science Cheerleaders,
Laura has lead performances comprised of pro cheer alumni of the NFL and NBA in Texas, Washington, DC and Las Vegas. Her greatest achievement was choreographing, dancing and singing with the Armed Forces Entertainment, traveling to seven countries supporting the U.S. military. She appeared on CMT's Making the Team: Dallas Cowboys Cheerleaders in 2008 as a semifinalist. You can find her instructing at J'adore Dance Studio in Midlothian, Va, or judging competitions in the states of Kansas, Missouri, Oklahoma and Virginia. 
Laura is a member of management teams for Going Pro Entertainment and Angela King Designs Go Wild! Wear, as well as an NASM certified personal trainer and group fitness instructor. In years past, Laura has enjoyed roles including head instructor for Universal Dance Association, director's assistant for the AFL Kansas City Brigade Girls, Spirit Squad Coordinator and Head Cheerleading Coach at Benedictine College in Atchison, Kan., and Dance Team Coach for St. Teresa's Academy in Kansas City, Mo. She danced and choreographed for the nationally ranked dance team at William Jewell College in Liberty, Mo, where she received a BA in Public Communication and was selected to intern for the United States Senate in Washington, DC. 
When & Where
44600 Guilford Dr
Suite 120
Ashburn, 20147


Saturday, February 11, 2012 at 9:00 AM (EST)
Add to my calendar