Description
DC Beer Week knows there's no pairing quite like beer and live music. At the Howard Theatre Monday night August 12th, we're bringing five bands for a unique homage to the District's heritage. DC Beer Week Heritage Night is a showcase of local emerging talent - those pushing and adding to what we call "heritage." Come celebrate with music, beer and complimentary whiskey tasting courtesy of George Dickel Whiskey.
TALENT (Alphabetical Order):
ACME
ACME : The duo adopting the "A Company that makes Everything" acronym has a range of genre bending sound that's psychedelic and soulful. One half ascribes their early following to throwing house shows like the movie Project X, but without a pool.
DROP ELECTRIC
DROP ELECTRIC : Awaiting the release of their new album in October, Waking Up In the Fire, Drop Electric has been playing shows and building a name for themselves. Their sound has caught the ears of music critics including NPR's All Things Considered.
REDLINE GRAFFITI
Last Two Boats - Redline Graffiti from Abadeu on Vimeo.
RED LINE GRAFFITI : The indie band's name comes from a stretch of street art off the Red Line Metro. The self-labeled "electro rock newcomers" have built a reputation off their live performances and fair amount of press, including an interview with Washingtonian magazine.
URBAN CARTEL
Cartel Chronicles: H-Street Festival from Urban Cartel on Vimeo.
URBAN CARTEL : This group gained momentum during their time at the University of Maryland, where their blend of hip-hop and rock got them opening for Nelly, Big Sean and eventually to SXSW. Their newest project The N.I.T.E. was just announced and coming in August.
WATERMELON
Watermelon Fall 2012 Promo from Bowery Pictures on Vimeo.
WATERMELON : The Brooklyn-based group are no strangers to D.C. and are regulars in the house show D.I.Y pop-up music scene. The group cites many different influences, but has a strong rock-and-roll and funk foundation.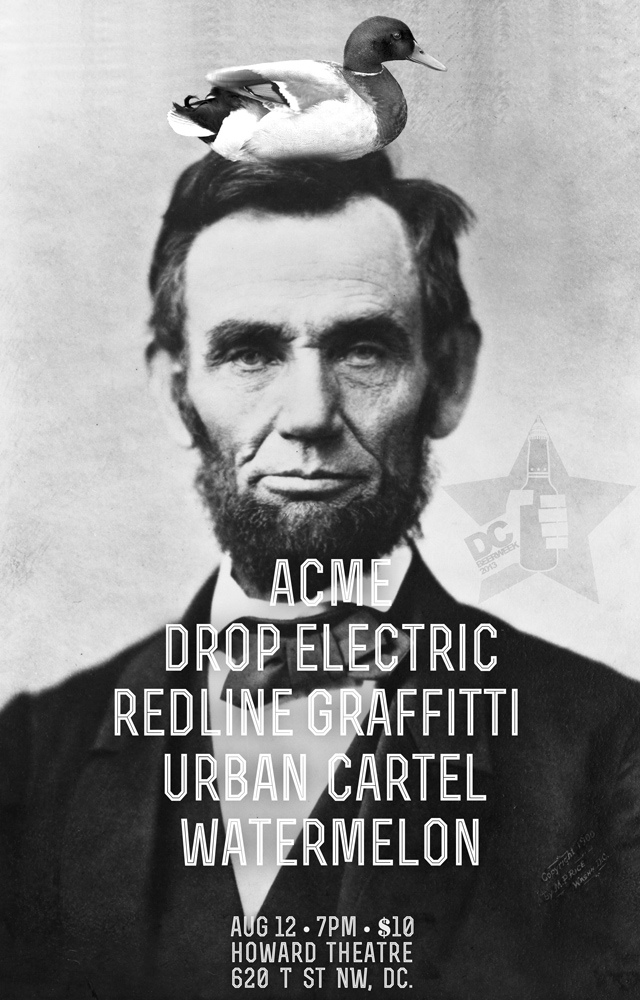 Organizer of DC HERITAGE NIGHT AT THE LEGENDARY HOWARD THEATRE [DC Beer Week 2013]