DC Freelancers Union SPARK: Sole proprietorship or LLC–what's best for your business?

Wednesday, November 7, 2018 from 6:00 PM to 7:30 PM (EST)
Event Details
Welcome to Freelancers Union SPARK!
We host meetups for freelancers by freelancers: we invite you to bring your expertise, questions, and elevator pitches to the table to workshop and discuss. 
Join us on the first Wednesday of every month (and on Facebook in between!) to meet other entrepreneurs in the area, get inspired, and talk about stuff like...
November SPARK: Sole proprietorship or LLC–what's best for your business?

When is the right time to incorporate? What are the tax implications of sole proprietorship? And what about liability?

For many freelancers, incorporation is a key step on the path to a full-time freelance career. This workshop will walk you through the basics of forming an LLC and what incorporation means for your business.


We'll cover:


The benefits of forming an LLC

How your business structure affects your taxes

The right time to incorporate for your business


Please note this event is for informational purposes only and is not a substitute for legal advice. If you have specific business or contract questions, please consult your legal advisor.
...
There will also be time to network with other freelancers who may be able to offer tips you hadn't considered before.
Regardless of industry, we all share similar experiences as independent business owners! We try to ensure everyone leaves with insights and connections that will help their business thrive.
---
SPARK is built on the premise that we're stronger together than we are on our own.
Check out our DC Facebook group to swap jobs, resources, and meet other people who love their "boss!"  
The national conversation is live at #FreelanceSPARK. Join us in a whole bunch of cities cities across the country! 
Quick tips:
Yes, this event is for freelancers of all industries. We're all connected by our efforts to succeed in the gig economy.
No, this event will not be taped- it's a meetup!
Sometimes we do bring in an expert speaker- we'll announce that above.
---


SPARK DC is brought to you by: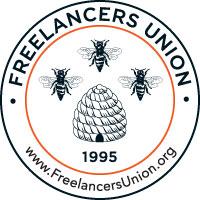 About Freelancers Union 
Freelancers Union is a membership organization that provides benefits, resources, and advocacy for 375,000 independent workers nationwide. To learn more or join, visit freelancersunion.org. Membership is free.
The Yard: Eastern Market
About The Yard: Eastern Market
Located in a gorgeous new building in Eastern Market, our newest location in the Capitol Hill district is the perfect DC coworking space for your businesses.
The Yard: Eastern Market combines private and shared workspaces with stunning lounges, conference rooms and common areas to inspire collaborative conversation. With beautiful views of the city and close proximity to prime retail, restaurants and the nation's capital, this location will cultivate a productive, inspiring work environment for D.C.'s entrepreneurial community. The Yard: Space to Work
Have questions about DC Freelancers Union SPARK: Sole proprietorship or LLC–what's best for your business??
Contact Freelancers Union*
Save This Event
When & Where

The Yard: Eastern Market
700 Pennsylvania Avenue Southeast
Washington, DC 20003


Wednesday, November 7, 2018 from 6:00 PM to 7:30 PM (EST)
Add to my calendar