Join us in exploring the food roots of DC's African diaspora. Upgrade your night by ordering from a local restaurant below to dine with us!
About this event

A panel of 3 speakers on DC 's food culture with a focus on our food roots from Africa. Psyche Williams-Forson, Phd of U of MD, Xavier Brown of Soulful City DC, an action advocate for healthy food access and urban agriculture, and Dine Diaspora, a collective of chefs & food advocates from the world-wide African diaspora. Moderated by Mark Haskell of Slow Food DC & FFI, Inc.

We are offering special Humanitini Boxes of small plates & drink from locally owned restaurants,
DC pickup only.
Please support our hard hit restaurants & neighbors.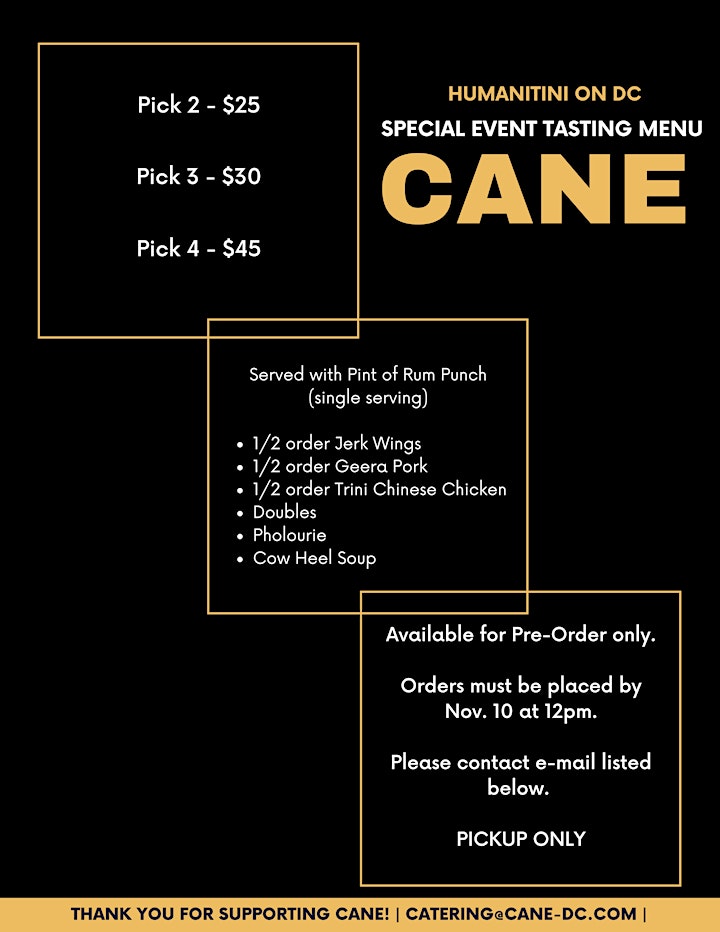 Ben's Next Door:
"HAPPY HOUR SAMPLER" $15
4 Wings w/Classic Mambo Sauce, 2 BBQ Jerk Salmon Sliders and house-made Pub Chips
Ben's Chili Bowl:
"THE CLASSICS"
$14
1. Original or Spicy Half Smokes w/mustard onion and our famous spicy chili sauce, Coleslaw garnish and Chips
2. Signature Homemade Vegan Chili Bowl w/onions and vegan cheese, Garden Salad and Crackers
Add On$$:
Signature Cocktails:
Ty Island Punch $6 - [Bacardi and Myers Rum pineapple, orange and lime juices]
Tito's Mule $7 - [Tito's Vodka, Ginger Beer, and lime juice]
Desert
Bread OR Banana Pudding $8
Email orders and questions on or before 11/8 to:
catering@benschilibowl.com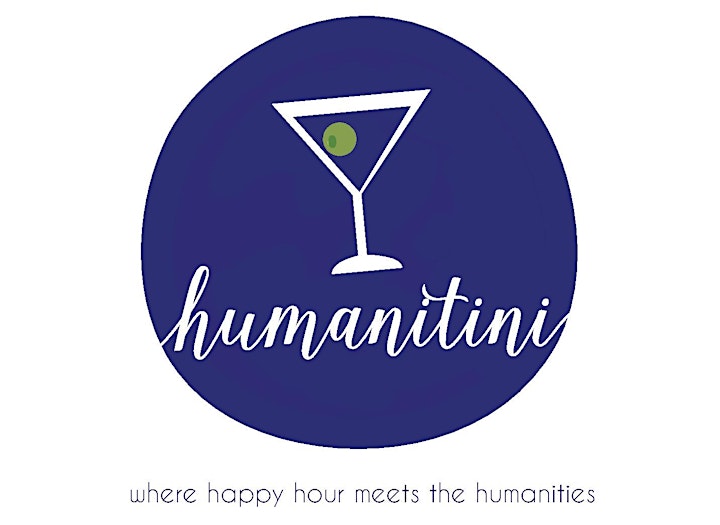 More about this online Humanitini:
In general, the roots of Washington's food & culinary culture are considered regionally born by the Chesapeake and our location as the "northern border of the southern United States." It is often considered that our food & cooking have also been heavily influenced by the northern migration of African Americans and those enslaved locally and from the eastern southern states, Virginia, the Carolinas, Georgia and Florida. But there are many other elements that have enriched our culinary roots from around the world (native peoples, European, African, Asian, Caribbean, etc.) - and our historical, or mother roots are a given, but they are not static, they are growing or grafting with new culinary and food roots everyday and influence our lives and humanity here in DC.
Washington and its surrounding region has a deep and highly diverse population from around the world, and some of the newest arrivals - many coming from the same regions that people came from in the past - are not bringing the same food and cooking and culture as in the past. History and culture are not static, these new arrivals along with our new generation are the new roots, that strengthen and celebrate the past and the mother roots. And, our food culture is essential to our humanity and life.
This program was supported by a grant from HumanitiesDC as part of the "Humanities Grant Program", an initiative funded by the DC Commission on the Arts and Humanities. The content of this program may not reflect the views of HumanitiesDC or the DC Commission on the Arts and Humanities.