Event Information
Location
Sports Club/LA
1170 22nd St. NW
Washington, DC 20001
Description
The DC Fit Week expo is DC's only fitness-focused happy hour, expert chat and fashion show sponsored by local fitness shops. Join us at The Sports Club/LA at 22nd & M to learn about how to be healthy at happy hour, get tips and tricks for being healthy and check out the latest in fitness fashion.
Blu Café and Lounge: Health-conscious entrees, smoothies, snacks, sandwiches, children's menu, and colorful salad bar. The Lounge is a full-service bar with an exploratory cocktail menu, premium liquor, wine selection, and an adventurous light fare menu. Note, will feature some healthy cocktail selections for DCFitWeek along with caloric information and recipes.
Fashion Show: Sponsored by Pacers Running Stores & Lime Activewear. See men's & women's fitness clothing and shoes on the runway. Lots of surprises in store.
Expert Chat: Panel discussion and Q/A session with the DC Fit Week team leaders. They'll answer your burning questions, give you great tips and information on fitness, and keep you entertained.
Sponsored Charity: DC Fit Week is sponsoring WGirlsDC that night & putting together a raffle to raise money for Girls on the Run DC. Bring cash so you can donate & win great prizes. If you'd like to donate prizes, contact us.
COME TO: The Sports Club/LA
ON: March 23, 2011 from 5-9pm
---
FOOD & DRINK:

HEALTHY DRINKS:
Signature: Acai SCLA Cooler: $6 until 7pm
Bottled Beer $5 and Red/White Wine $6 per glass all night
Specialty Coacktails $8-10
Ciroc Cherry Blossom
Pomegranate Martini
The All Natural Margarita

LITE FAIR ($5-$8)
Buffalo Sliders with Boursin-Jalepeno Spread
Arugula served on Brioche Buns
Turkey-Spinach-Cheese Empanadas with Calypso Dipping Sauce
Smokey Barbeque Glazed Tofu
Grilled Fish Kebabs with Yogurt-Mint Cucumber Dipping Sauce

EVENT SCHEDULE:
5pm - doors open & sponsors await
6:45 - fashion show
7:15 - expert chat
8pm - raffle
9pm - party concludes

RAFFLE PRIZES:
The Spa Room: 80min massage ($160 value)

Union Pub: Two lunch or dinner gift certificates (up to 4 people per certificate)
Lounge 201: Two $50 gift certificates
Sport & Health: One month free membership
Capitol Wellness DC: One hour acupuncture session
Dr Vogelmann: One week of chiropractic care (3 certificates)
One ideal protein diet consultation (3 certificates)
ra reDoes Rooms: CRAVEdc book (Urban Girl's Manifesto)

Naked Health: One personalized health coaching session (2 certificates)

A Diva State of Mind: One personal style consulting session
Divergent Planning: Six months of personal finance planning

Performance & Potential Chiropractic Georgetown: One chiropractic & rehab exam & treatment session
The Sargeant's Program: Bootcamp certificate ($400 value)
NOVA Pain & Rehab Session: 3 sessions with a massage therapist or exercise physiologist
Andres Meneses: 3 sessions of nutrition/holistic health coaching session
The Sports Club/LA: 2 DVD's for Kukuwa: The Ultimate African Dance Workout

---
SPONSORS: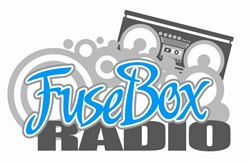 CHARITY:
The WGIRLS DC provides underprivileged women and children in the Capitol Area with the support and resources necessary to achieve health, happiness, and the ability to lead productive and successful adult lives. The members of WGIRLS DC give back to their community, have a good time doing it and are some of the best Women in Washington.

Girls on the Run® combines training for a 5k (3.1 miles) event with healthy living education. We use exercise, positive reinforcement, and encouraging role models to help girls discover the confidence they need in the critical pre-teen years and beyond.
---
ADMITTANCE: You will not be admitted unless you RSVP. If you are unable to attend after RSVP'ing, please contact us so we can remove you from the list. We expect a packed event.
Sign up for classes, workshops, and events or get coupons at www.dcfitweek.com
Date and Time
Location
Sports Club/LA
1170 22nd St. NW
Washington, DC 20001