Description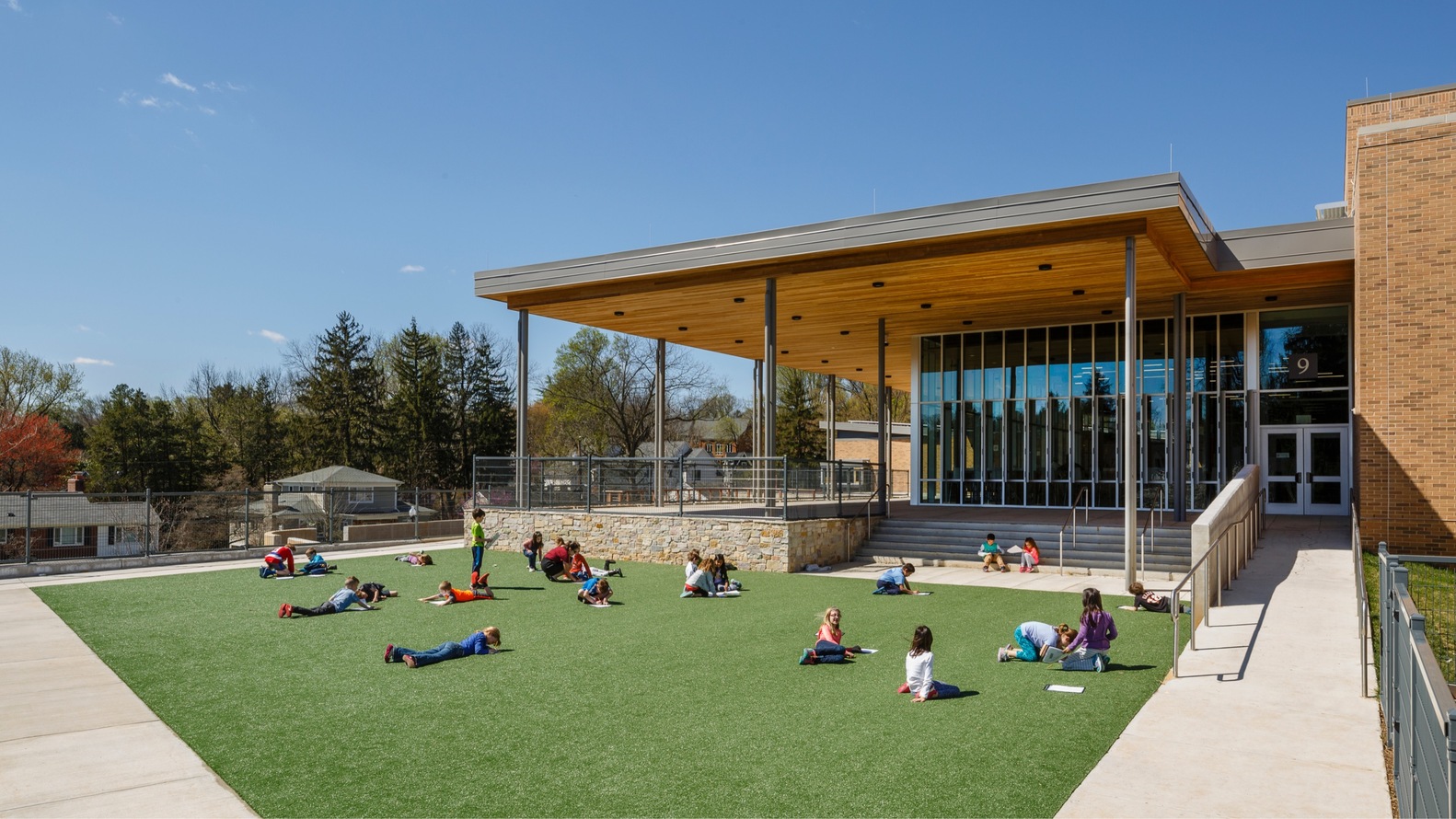 Join us for a very special April meeting at DC CSI! We're hosting Doug Gehley of VMDO Architects to present on their Net Zero Energy School project, Discovery Elementary, of Arlington.
5:30-6:30 PM
Networking, Happy Hour and Hors d'Oeuvres
6:30 - 7:30 PM
"Discovery Elementary: The Mid-Atlantic's First Net-Zero Energy School" by Doug Gehley, AIA, LEED AP
Discovery has been designed to be a "net zero" energy school, meaning that the amount of
energy provided by on-site renewable energy sources is equal to the amount of energy used.
The New Building Institute keeps a list of verified net-zero buildings: there are currently
only 39 total in the United States, with only three full-sized K-12 schools. Discovery Elementary is
expected to be the largest "net zero" energy school in the United States.
SUSTAINABLE FEATURES
APS' current energy use mirrors the regional average of about 70 kBTU/sf/yr. The district
has been slowly reducing its energy usage, but this new school necessitated a significant
commitment: 23 kBTU/sf/yr energy use – a 65% reduction from the district's typical elementary
school. Achieving this involved meticulous evaluation of the way Arlington Public Schools builds
and operates its facilities. The project uses Insulated Concrete Form (ICF) construction, all LED
lighting, daylighting without traditional control-heavy light harvesting, a new approach to kitchen
design, a distributed on-demand pumping system for ground source heat pumps, and a different
approach to the scheduling of building systems – while still maintaining heavy after-hours
community use. Targeted use of glass demonstrates how a NZE building can still have a very
compelling connection to the outside world.

An equal-sized APS school has approximately $120,000 in annual energy costs. This cost
avoidance is money that is returned to the APS operating budget, while allowing the school
community to enjoy the environmental benefts of a fully offset carbon footprint. Discovery is an
all-electric building. By offsetting all energy costs through photovoltaic generation via 1,706 roof-mounted
solar panels, the building hedges against future energy infation.
ABOUT DOUG
Doug joined VMDO's K12 team in spring 2015, bringing with him close to 40 years of experience designing learning environments for a number of respected architectural firms in the mid-Atlantic region.
Experienced in all aspects of design leadership – including business and staff development, design strategy, and project management – Doug brings a wealth of collaborative know-how and sensitivity to client and community needs to each project and initiative. He constantly seeks out the latest in K12 best practices in order to elevate design dialogue and further conversations about 21st century learning environments. He has experience working for public and independent schools, colleges and universities, government institutions, and ecclesiastical organizations.
An established thought leader in the sustainable design field, Doug served as the first chair of the USGBC's National Capitol Region (2001-2004) as well as co-chair of the organization's Green Schools Committee (2012-2013). He is the author of several articles and presentations on sustainable school design including a recent article for ARCHITECT Magazine titled "Class in Session: What's New in Green Schools."