Multiple Dates
DC -- Cork & Fork Logan Rosé Wine Festival: One Day Pass.
Description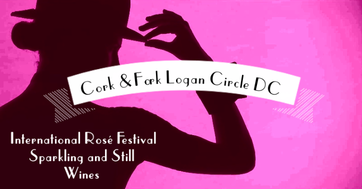 There are incredible pink wines waiting for you to sip and fall in love with their flavorful, fruity, and fun character! This annual Rosé tasting festival is crafted to introduce curious wine lovers to the Rosé category and guide connoisseurs to the best Rosés of the season. We will pour beautiful wines in both sparkling and still versions from around the world, including New and Old world examples! There is a Rosé for everyone on the wine loving spectrum, from the lovers of 'bold and savory' to 'fun and fruity'!
We at Cork & Fork LOVE Rosé for a number of reasons (ask us!) and we consistently feature one of the largest Rosé selections in the tri-state area at our Logan location (we dedicate our entire back wall to Rosé!), so when the good stuff hits the market, we get a little crazy. Ahem. Just a little.
Join us for this three-weekend long tasting as we introduce some of the best pink wines of 2018 to DC!