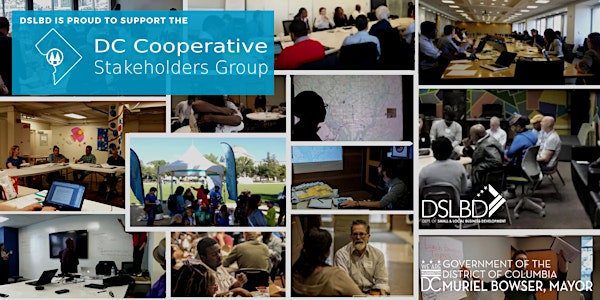 DC Cooperatives Stakeholders Group September (Supported by WACIF & DSLBD)
Cooperatives Stakeholders is an open group for anyone looking to connect with others working to build cooperatives in DC!
About this event
DSLBD's Inno.ED is excited to partner once again with the self-organizing DC Cooperative Stakeholders Group.
The DC Cooperative Stakeholders Group is a volunteer group of citizens, community leaders, business people, non-profits, and local government officials.
We aim to create a nurturing co-op ecosystem in the District that supports the vitality and growth of all types of existing co-ops and the successful launch of new co-ops.
Currently proposed agenda
Introductions (in the chat) and welcome/brief background on the stakeholders group
Review of co-op stakeholders survey results
Co-op Month (October)
DC Ecosystem Updates and News from Stakeholders (add updates to registration if you have them)
What does it take to be a stakeholder?
Showing up and getting involved! All are welcome.
Questions? You can reach out mail@dcstakeholders.coop with questions about the group and you can reach out to us here at Inno.ED@dc.gov for any questions about the event.