Description
Event: Holiday Lights Run 2015
Where: Renaissance DC Hotel - 999 9th Street, NW Washington DC 20001
When: Tuesday Evening, December 15, 2015
Timeline: Runners arrive between 5:30 pm and 6:15 pm; announcements in back courtyard around 6:30 pm, runners will leave in waves based on pace groups between 6:45 pm and 7 pm. Return to hotel around 8 pm for drinks/food in Presidential Sports Lounge (in hotel) with lots of raffle prizes!
Important Question and Answers:
What is the holiday lights run?
The DC Capital Striders each December organizes a fun, holiday themed running event for runners of all paces. Runners dress up in their favorite holiday gear, DCCS provides a gift to the attendees, we raffle off many prizes, collect toys for the Salvation Army, donate money to a charity - this year So Others Might Eat - and then gather after for food and drinks in the hotel restaurant.
Is there parking at the hotel or nearby? What is the closest metro station?
There is street parking and parking lots nearby hotel for various prices. The closest metro station is Gallery Place/Chinatown - a few blocks away.
Where should runners go when they arrive at the hotel?
Runners should head to the back of the Hotel to the Fireview Room – there will be signs in the lobby directing you to that location.
What to expect when you arrive?
When you arrive to the Fireview room, you will check in, confirm your registration, get a raffle ticket, pick up DCCS Holiday Lights Run logo gloves, drop off toy (if you choose to bring one) for Salvation Army and then head to the courtyard out back for further instructions.
What is the pace of the run?
We will split into pace groups, starting at 8 minute miles to 13 minute miles. You will see pace group leaders in the courtyard with signs, go to that group. There may be two groups for your pace, each group should have around 20 runners.
What is the distance of the run?
The distance is approximately 4.5 miles.
What is the course?
Course Map: http://www.mapmyrun.com/us/washington-d-c-dc/holiday-lights-run-2013-route-316415935
Will their be food/drinks afterwards?
Yes! Runners are encouraged to head to the Presidential Sports Lounge, right off the Fireview room for drink and food specials after the run.
What are the food/drink specials?
They will have extended happy hour prices for beer, which is $5 draft beers.
$8 drink specials
Coffee with baileys/Kahlua and vanilla spice
Hot Toddies
Hotchata
$10 Food Specials
Beef or Chicken Nachos
Calamari
Chicken Tenders
Buffalo Chicken Drummies
Will there be an area to store my coats/bags?
There will be, but runners are encouraged to try not to bring a lot of stuff. DC Capital Striders, nor the Renaissance DC Hotel will be responsible for anything that may be lost or stolen during this event. Please leave valuables at home and if need, run with them.
How much does the event cost? Will I get anything?
The cost of the event will $20. Yes!! You will receive a pair of DCCS holiday lights run logo'd winter gloves.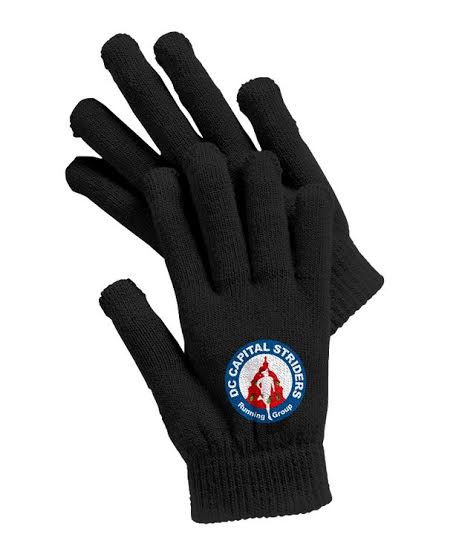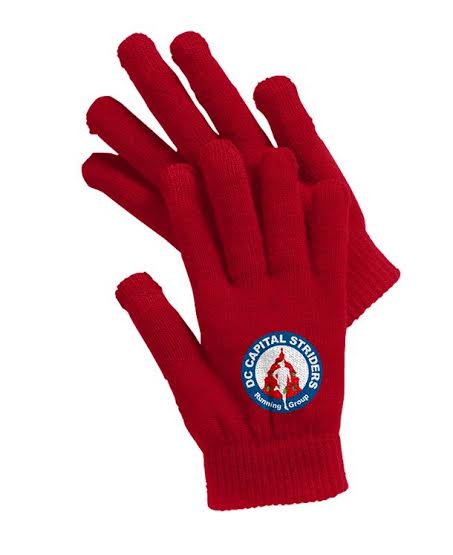 Can I sign up day of the event?
No, you will need to purchase your ticket for the event BEFORE the event.
Where is the money going?
Our main beneficiary will be So Others Might Eat – website: http://some.org/
What is the deal with Salvation Army? Should I bring a toy with me?
We would love you to! The Holiday Lights Run each year has partnered with the Salvation Army Angel Tree Program. Staff from Salvation Army will be at the run to take a New, Unopened and Unwrapped toy for both males and females ages 3 to 13 from you. These toys will be given to needy families in Washington DC for the Holiday Season.
What will you will be raffling?
DCCS has received a lot of donations from various vendors for the event, including gift cards for free running shoes, discounts on various fitness related products, gift cards/certificates for various restaurants, and other goodies!!!
Will I need a headlamp?
Headlamps and reflective clothing are highly encouraged!
Should I dress up in Holiday Gear?
ABSOLUTELY!! We may have a special prize for the runners with the best holiday outfits.
Will the event be canceled in case of inclement weather?
No, the run will be held regardless.
Will there be a song booklet to use during the run when we carol?
Yes, closer to the event date, we will send out a PDF for you to print and bring with you with many holiday songs.
Will I be able to get my money back if I can't make it to the event?
The event is for charity so we are not offering any refunds. You can, however, assign your entry to another person if you can't make it, however you must do this ahead of time. Write president@dccapitalstriders.com if this is relevant to you.
Should I bring my eventbrite ticket with me?
Yes, that would be helpful. However, we will have a list of paid attendees when you arrive at Fireview Room.
Is there a facebook page for this event?
Yes! Ask to join this page so you can get updates on the event. https://www.facebook.com/groups/holidaylightsrun/
Organizer of DC Capital Striders Holiday Lights Run - 2015