The 2020 DC ABRR is on! We'll be running a modified one day event through the Virginia countryside to benefit Our Military Kids.
About this Event
About a decade ago, a group of British sports car enthusiasts centered in the Detroit area decided to emulate (at least to a degree) their British cousins by starting America's British Reliability Run (ABRR) for classic British cars covering 600+ miles over back roads, run over the course of three days, while retaining its British counterparts' primary goal of raising money for a children's charity. At present, ABRRs are run in Pennsylvania, Colorado, New England and the Washington, DC area. All hew to the same basic theme: exercise old British cars over the course of three days in order to raise money for a children's charity. 
THE DC RUN 
In the prior three DC ABRR runs the teams raised over $125K for our children's charity. The 2020 version is limited to 30 teams driving cars that are at least 25 years old. The one day rally will be run rain or shine, 200 miles of back roads through Virginia. It is neither a race nor a TDS rally. It is a tour driven at each driver's own selected pace. 
The 2020 event will be operated in a manner to observe all relevant COVID-19 safety directives then in effect. Please visit www.dcbritishreliability.org for further details, including photos of last year's cars. 
THE CHILDREN'S CHARITY
The wining team in an ABRR is the one that raises the most money for the designated charity.  Our charity for 2020 is Our Military Kids (OMK), which supports the needs of children of military families with a parent on deployment.  Details of OMK's activities, its stellar Boards of Directors and Advisors, and it's outstanding ratings from the various charity watchdog organizations, can be found at www.ourmilitarykids.org. Please join us.
DC BRR APPLICATION
Completing the following form is required for all paricipants.  Please read carefully before completing you entry.  Please go to www.dcbritishreliability.org  and click on Register to print out a copy and mail it to the address provided on the form.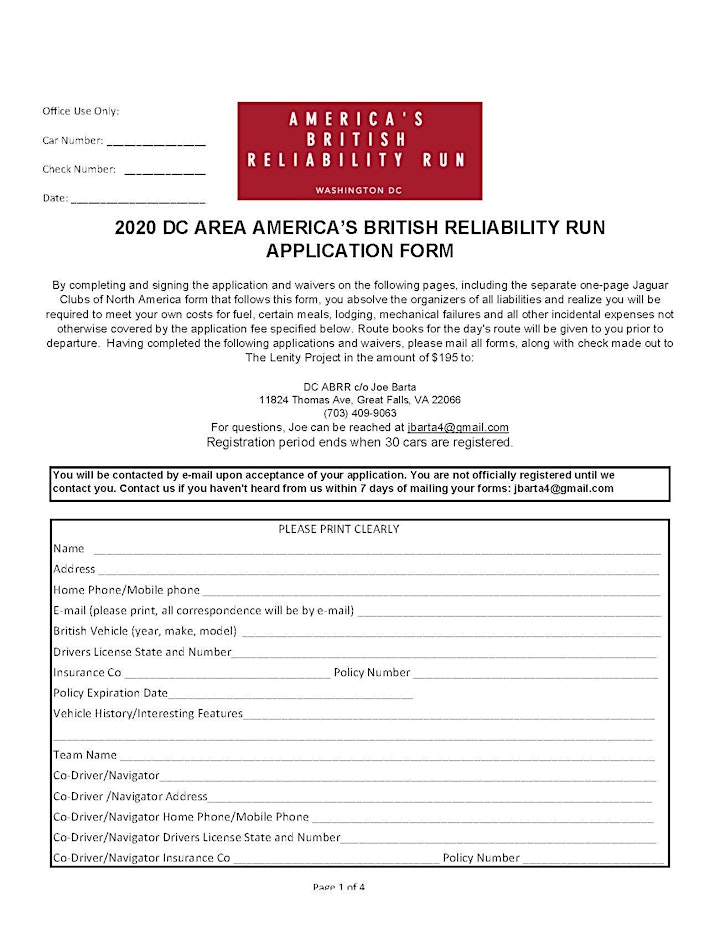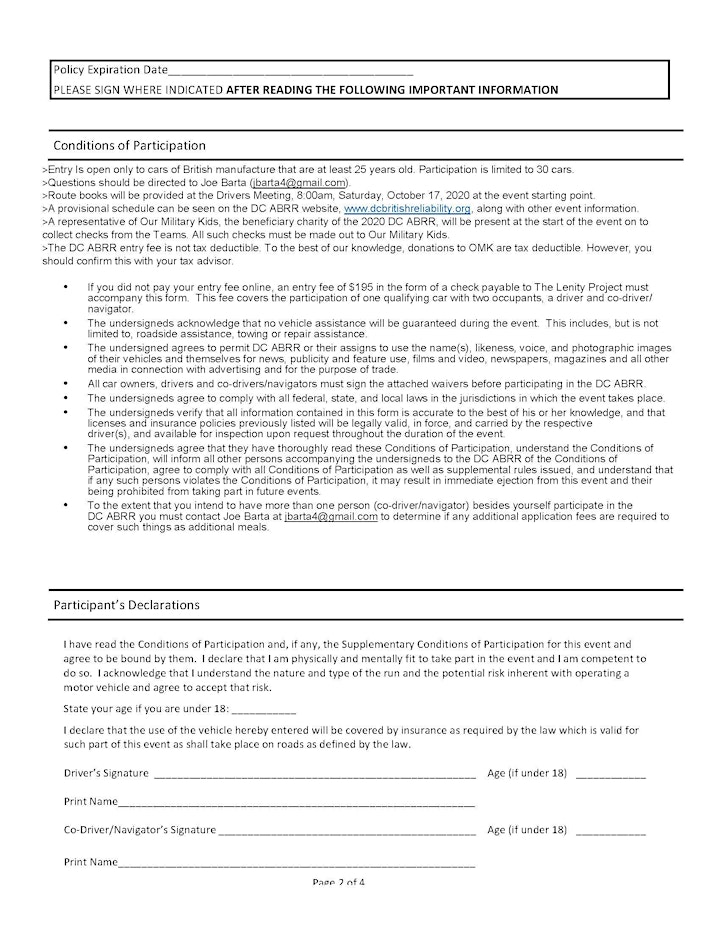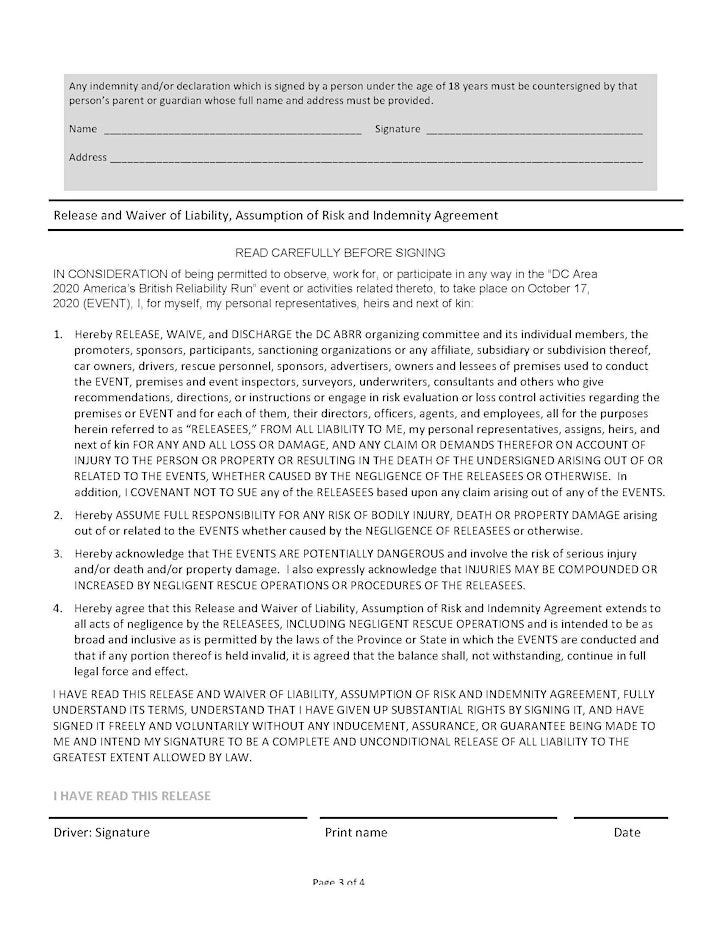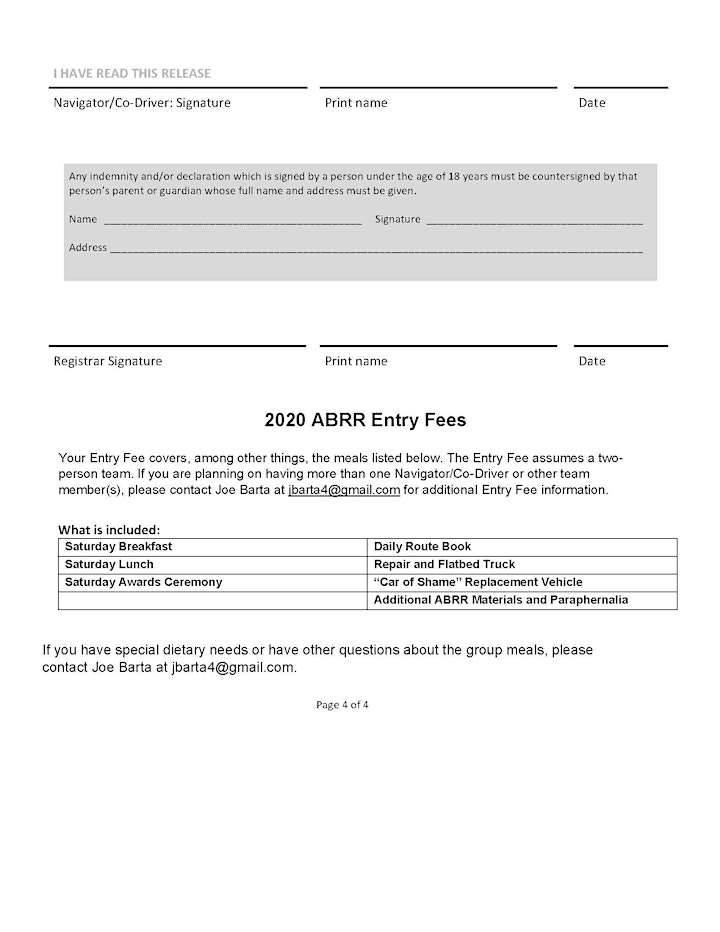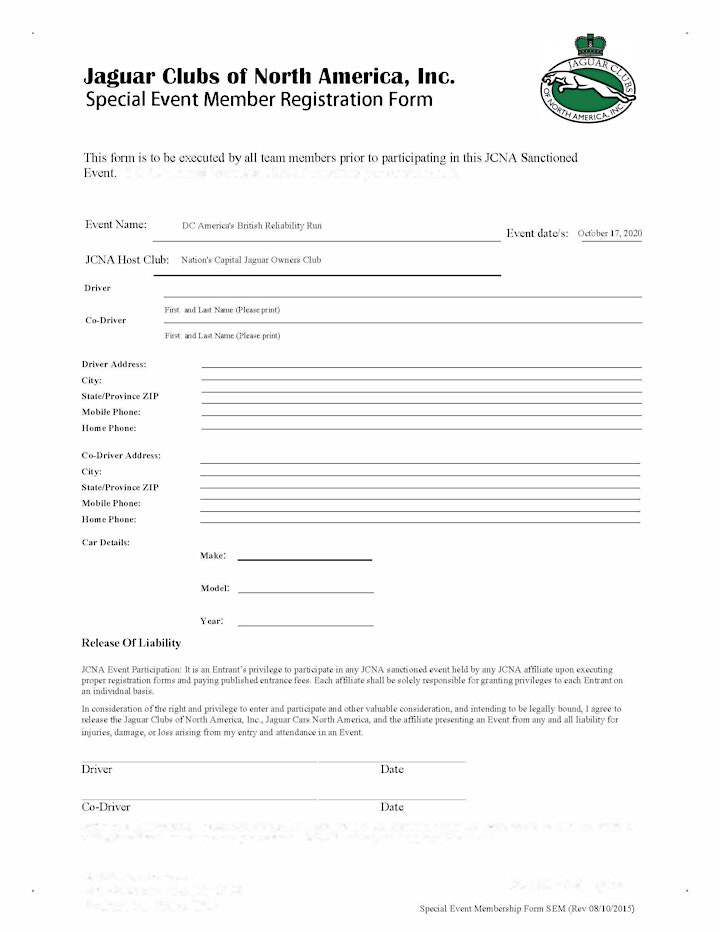 Date and Time
Refund Policy