Description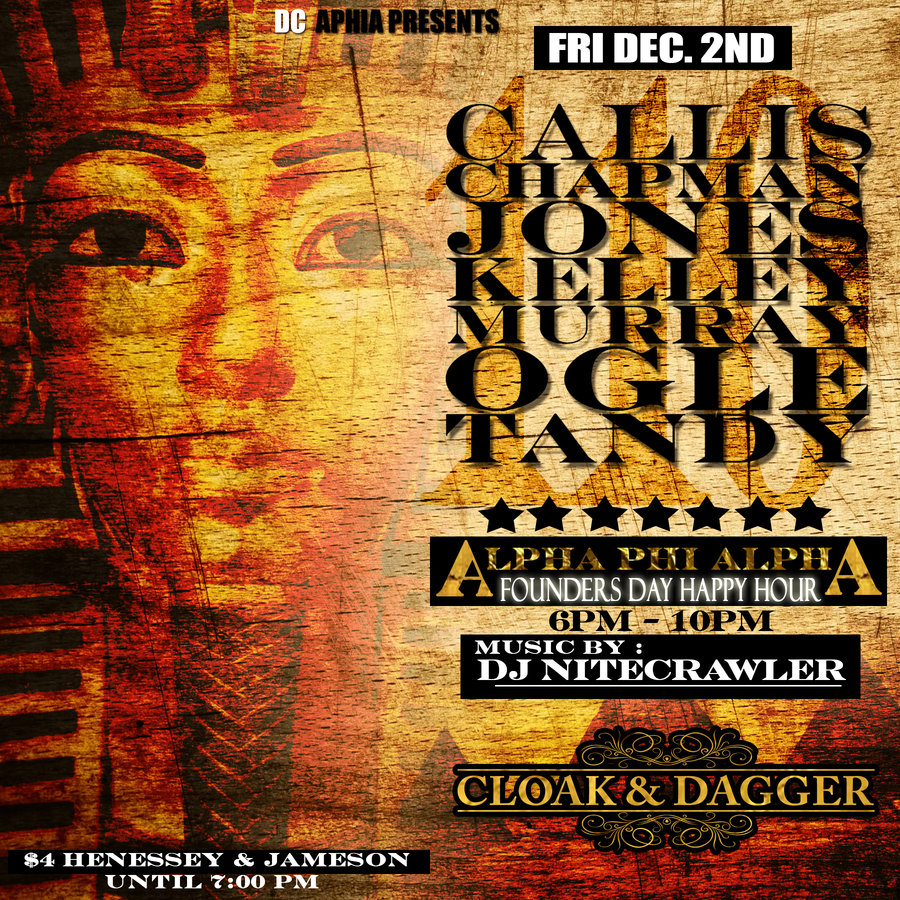 The ICE COLD Brothers of ALPHA PHI ALPHA Fraternity Inc. PRESENTS....
***Founders Day Happy Hour *** ICE COLD EDITION *** CELEBRATING 110 YEARS OF EXCELLENCE***
***FRIDAY December 2nd @ CLOAK & DAGGER!!***
6PM - 10PM
MUSIC BY DJ NITECRAWLER!!
That's right! Those ICE COLD BROTHERS are back at it again at Cloak & Dagger, The BEST place in the city to eat and drink for the low!!! Come end the week off and enjoy food and drink specials throughout the evening!!!
Soundtrack provided by DJ Nitecrawler
Food & Drink Specials Include:
$4 Hennessy & Jameson (before 7:00 PM)
$5 Beers
$6 Rails
$7 Pharoahs ParadICE
$5 Wings and Sliders
$20 Hookah
Come through, turn up and celebrate with the Men of Alpha Phi Alpha!!!
#WhoYaWit #OhhhSix #110 #BlackExcellence
_____________________________________________________________________________________________
AND AFTER THE HAPPY HOUR...WE ARE LIVE @OPERA FROM 10 PM - 2 AM !!
OPEN BAR 10PM - 11PM
Join the Ice Cold Brothers of Alpha Phi Alpha Fraternity Inc. for 110 years of Manly Deeds, Scholarship, and Love for All Mankind at the largest Phounder's Day Celebration on the East Coast. This year mark's the 4th annual celebration hosted in Washington, D.C. at Opera. DJ Camo (Gamma Iota, Hampton U.) will be taking us from 0 o 106 on what promises to be another SELLOUT. Wait, we almost forgot, Open Bar 10pm-11pm.
TABLE PACKAGES (text 202-255-0089)
$400 - 1 Ciroc or Remy or Belvedere + 1 Champage
$650 - 1 Hennessy + 1 Moet Rose
$750 - Pick 2 of the following: Ciroc, Remy, Belvedere + 1 Champagne
$800 - 2 Hennessy + 2 Champagne
$1000 - 5 Moet Rose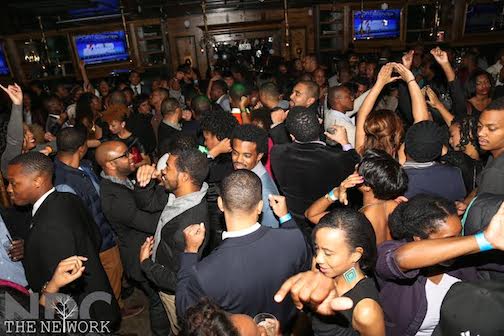 RSVP NOW!