About this Event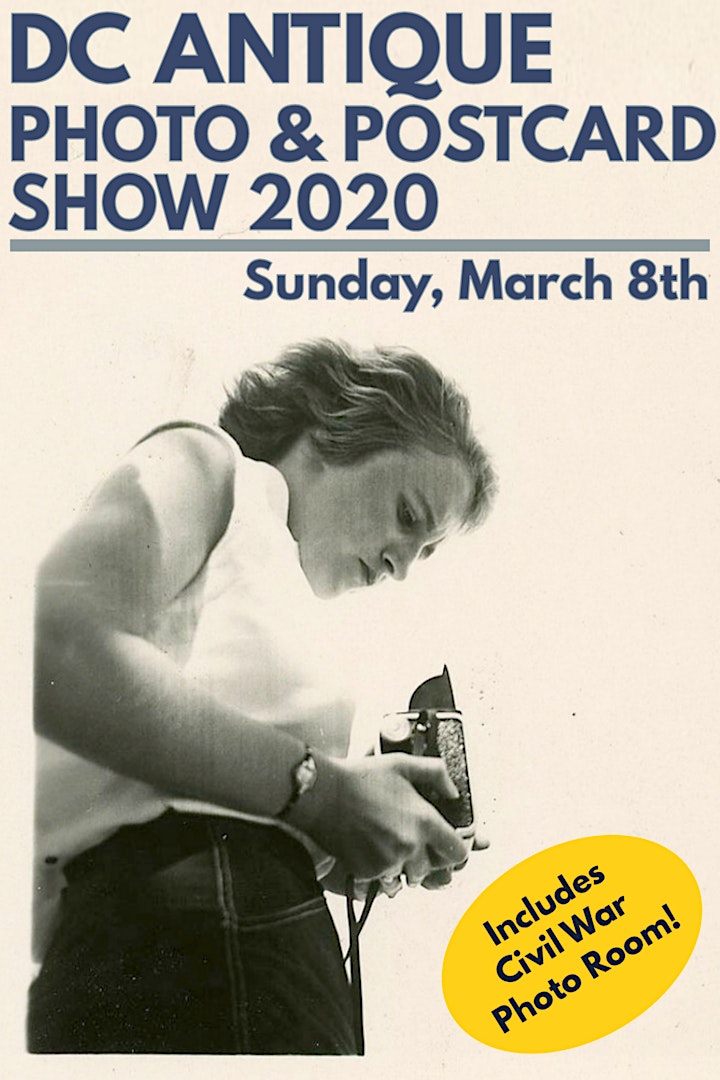 Calling all history buffs, photography fanatics, and lovers of interesting, unique things. For one day only, on Sunday, March 8, come see history like never seen before at the D.C. Antique Photo and Postcard Show. The D.C. Photo Show is one of the longest running antique photography shows in the country.
This show contains thousands of stereoviews, daguerreotypes, ambrotypes, tintypes, snapshots, movie stills, modern photography, and over a million postcards, ranging from small town views to rare, hard to find artists, that encompass every category possible.
Photography and postcards provide a unique snapshot of history. This year's show will be promoted by Mary Martin and Jeff Bradfield, who together have over 60 years of running shows throughout the country. The early bird special is $25, allowing buyers in at 8:30 a.m. Regular show hours are 10 a.m. to 4 p.m. Admission is $7; students with ID receive free of charge general admission. General admission hours for the postcard room are 8:30 a.m. to 4 p.m.
The show is held at the Holiday Inn Rosslyn at 1900 N. Ft. Myer Drive in Arlington, Va. The hotel is at the Key Bridge opposite Georgetown at I-66 Exit 73 Rosslyn/Key Bridge.
Both photo and postcard rooms will provide over 250 tables that guarantee an exciting day for all collectors.
For further information, call either Mary Martin at 410-939-0999 or Jeff Bradfield at 540-879-9961