Laura Wilson and Emma Dickinson will discuss their new book Respondent Centred Surveys: Stop, Listen and then Design.
About this event
About DC-AAPOR Book Club 2.0
Do you love being on top of best practices and latest trends in our field but can't find time for all that?
When you do tackle your professional reading list, ever wish you could ask the author or editor a direct question?
If you answered "yes!" or even "no, but that sounds intriguing!" to either question, your DC-AAPOR has the must-attend event series for you!
Calling all bookworms! Burrow your way into new or developing survey and public opinion research.
Hear from the authors or editors themselves
Take a sneak peek at details you may have missed
Engage with others of similar interests
About this session's book
Achieve your survey goals by empowering your survey respondents.
Too often, surveys are designed for the analyst, rather than the respondent. This book challenges the status quo by putting respondents' needs at the heart of survey development. It encourages you to stop, listen, and then design to improve response rates and collect high quality data.
Drawing on their experience at the UK Office for National Statistics, the authors:
Show you how to design better surveys by combining social research and user experience best practice.
Equip you with the tools to design inclusive and accessible surveys.
Enable you to overcome practical research problems, including managing participant recruitment, and working to any budget.
Provide links to helpful web material and further reading as part of the book's online resources.
Promoting a new way to conceptualise and conduct survey design, this book expands your theoretical thinking and shows you, step-by-step, how to put it into practice.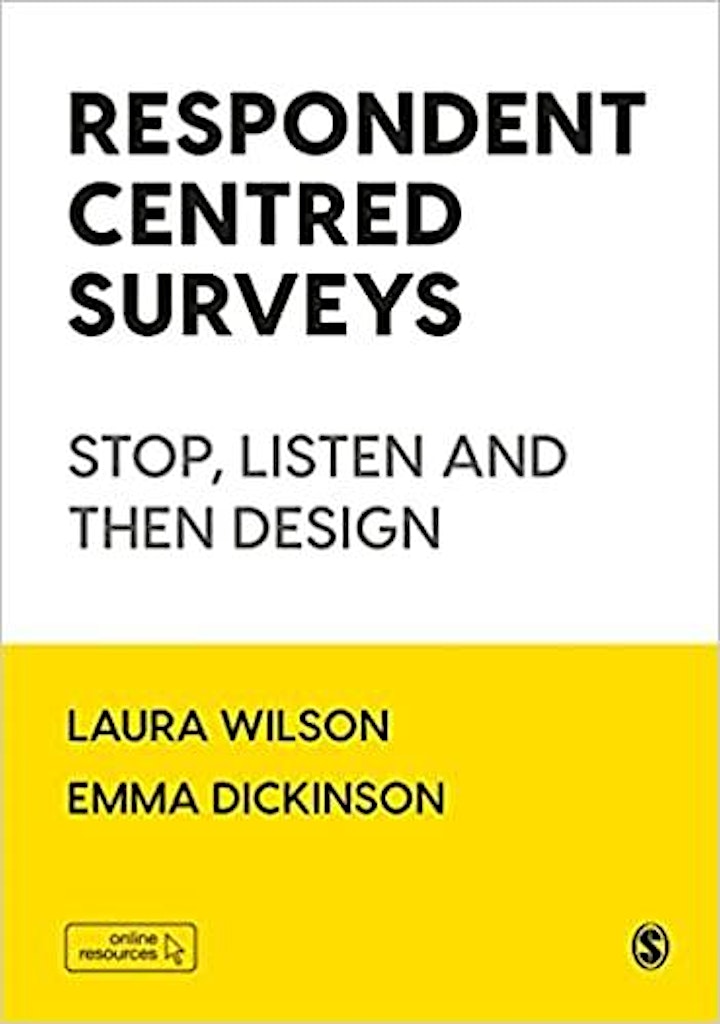 Organizer of DC-AAPOR Book Club 2.0: Laura Wilson and Emma Dickinson
DC-AAPOR is the local chapter of the American Association for Public Opinion Research (AAPOR). An active, intellectual community of researchers, academics, and other professionals engaged in the methods, applications, and findings of public opinion research and survey methodology, DC-AAPOR provides an exciting forum for discussion and debate about methodological, ethical, and substantive issues related to a range of research topics.