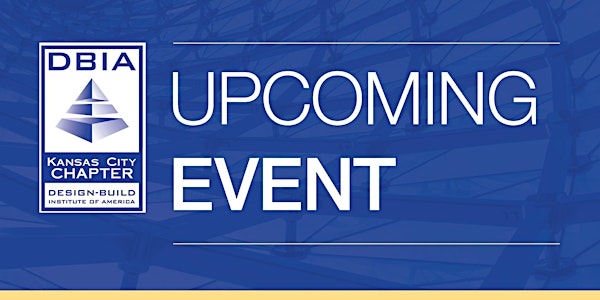 DBIA KC Chapter & NextGen | REVERB
DBIA-KC + Next Gen Joint Event: Tour and Happy Hour at Reverb
When and where
Location
Reverb KC 1800 Walnut Street Kansas City, MO 64108
About this event
Join the DBIA Kansas City Chapter and Next Gen for a tour of Reverb in Kansas
City's Crossroads Arts District, hosted by Burns & McDonnell. Stay for networking
and happy hour on the rooftop balcony.
With so many eager to reside in Kansas City's Crossroads Arts District, three
firms joined forces in 2018 to create a modern living high-rise that pays tribute to
the traditions of the artistic metro epicenter. Burns & McDonnell, Copaken Brooks
and CP Real Estate Capital came together to design and build REVERB — a
distinctive, modern high-rise that pays tribute to the culture and traditions of the
unique art district it was built in.
To weave a modern structure into the foundation of the historic community, Burns
& McDonnell utilized a cohesive design-build team approach for the project. The
approach allowed the team to explore alternate materials and structural shapes
and forms for the space. Because of the collaboration, the team was able to get
the most out of the budget while still exceeding project requirements.
Completed in 2020, the 14-story, 197,000-square-foot apartment tower boasts
two levels of parking and 132 dwelling units conveniently located above
neighboring businesses and restaurants.
EVENT SPONSOR: