DBE Meet & Greet: FLL Terminal 4 Apron Expansion - Broward County OESBD
Actions and Detail Panel
DBE Meet & Greet: FLL Terminal 4 Apron Expansion - Broward County OESBD
Mon, December 5, 2016, 2:00 PM – 4:00 PM EST
Description
DBE Meet & Greet

FLL Terminal 4 Apron Expansion - Lift Station
The Broward County Office of Economic and Small Business Development (OESBD) invites interested DBE certified firms to attend this event hosted by Tutor-Perini Fort Lauderdale-Hollywood Venture (TPFLHV) and the Broward County Aviation Department.
TPFLHV is seeking DBE firms to subcontract portions of the project specific to the lift station installation, as part of the Terminal 4 Apron Expansion at FLL. The Probable Services are listed herein. Potential future opportunities on this or other projects may also be made available. The Meet & Greet will include an informational presentation on the project followed by a networking session with the prime contractor.
Who Should Attend?
DBE Firms

Contractors

Suppliers

Contract Services

Probable Services:
Sheet Pile Driving

Excavation and Backfill

Well Point Dewatering

Sanitary Sewer* Installation

Pump System* Installation

LS-31A6 Installation*

Electrical Panel* Installation

CMU* Installation
*Furnish & Install where
applicable.

CALL TO ACTION: Non-Certified Firms
OESBD is actively recruiting firms in various disciplines to be DBE certified to participate in this project and others. Learn about certification eligibility, how to apply and more.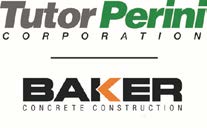 Individuals with disabilities requiring accommodations in order to participate must notify the office at 954-357-6400 in advance to request accommodation. Event is subject to change.
Date and Time
Location
Broward County Governmental Center
GC Room 302
115 S. Andrews Avenue
Fort Lauderdale, FL 33301