DBC Book Club: "Belle Isle to 8 Mile: An Insider's Guide to Detroit"

Multiple Dates
Event Details
Belle Isle to 8 Mile: An Insider's Guide to Detroit is the city's first comprehensive guidebook to be published in over a decade, with a carefully curated selection of more than 750 Detroit attractions, sites, institutions, restaurants, bars, and curiosities from the essential to the obscure. We're hella excited about it, so The Detroit Bus Co. & Belle Isle to 8 Mile Contributing Author Matthew Lewis are going to take you on a tour, visiting some of Detroit's most curious spots.
The three hour trip will take you through a whirlwind of some of Detroit's hidden gems, with one of the book's writers as your guide. Diamond-in-the-rough ethnic restaurants? Forgotten landmarks? No-frills neighborhood bars?  We're keeping most of the cards close to our chest on the details of the tour, but we can let one big hint creep out:
WE'RE GOING TO THE WEST SIDE! Guess where we're going... you'll probably be wrong.
Rest assured you'll have a chance to buy something to drink, something to eat and see something you've never seen before.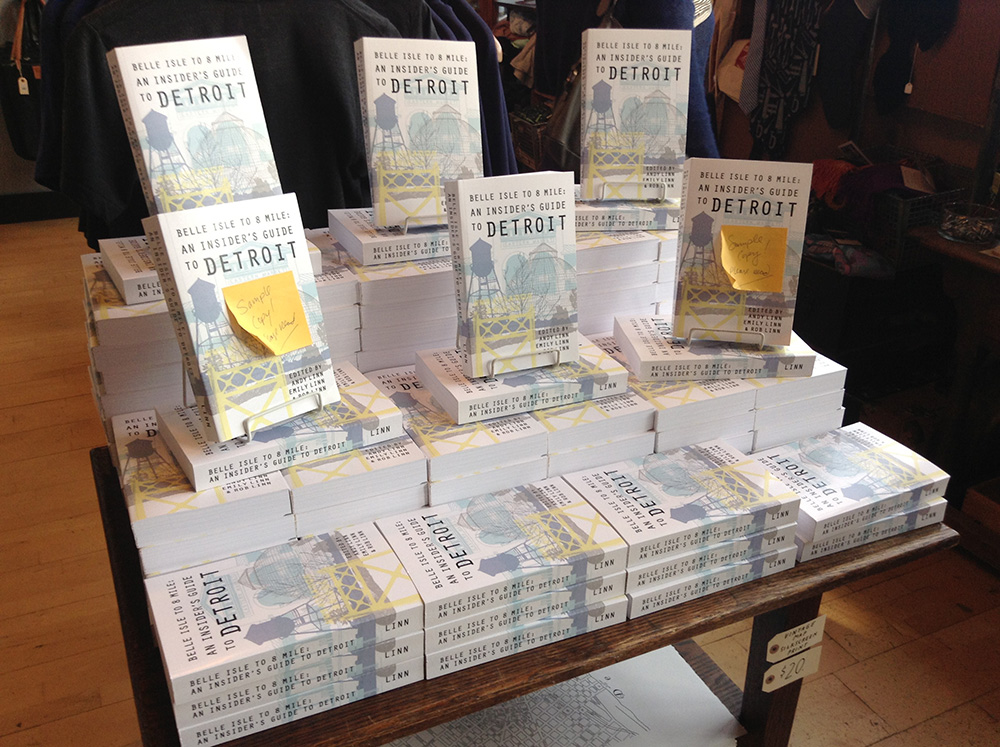 Pretty books all in a row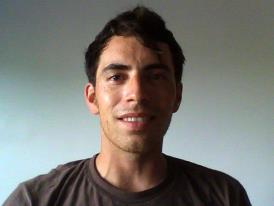 Matthew Lewis, a lifelong native of Metro Detroit, has lived in the city for 4.5 years. He is finishing a Master's in Urban Planning Degree at Wayne State University, where he works as a graduate assistant. He contributes articles to the online magazines Model D and Metromode, and was a contributing author to the recently published guidebook Belle Isle to 8 Mile: An Insider's Guide to Detroit. Matt is an avid record collector, his biggest obsession being 7" soul and rock and roll records released by Detroit labels.
The details: It's BYOB because all tours should be drink-in-hand affairs.
You may be picked up in Royal Oak @ Gusoline Alley at 10:10AM or 2:10PM, Ferndale @ The Imperial at 10:20AM or 2:20PM or Detroit @ Eastern Market Shed 2 at 10:50AM or 2:50PM – you'll be prompted at checkout for your choice of pickup location. You'll be dropped off where you were picked up at the start of the tour.
You'll be dropped off where you were picked up at the start of the tour. You must select a seating time and stick to that time; you will not be permitted to ride an earlier or later seating as seats are limited. No passes will be sold at the bus – only online tickets will be accepted. Sorry, no refunds or rainchecks.
Organizer
The Detroit Bus Company
We're a new take on an old problem of getting around. We do things differently with our own special public services, events and bus rentals. Details can be found at TheDetroitBus.com.
Call (313) 444-BUS1 anytime or find us on Twitter and Facebook. Join up, get on and let's put our city back on wheels. It's time we got going.