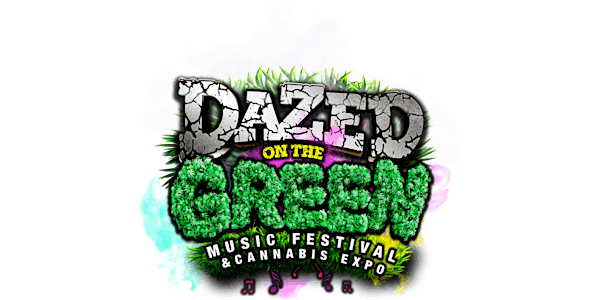 Dazed On The Green - Saturday, September 17th | Sunday September 18th 21+
DAZED ON THE GREEN HAS BEEN CANCELED. SEE STATEMENT BELOW
When and where
Location
Stanislaus County Fair 900 North Broadway Turlock, CA 95380
About this event
Due to circumstances outside of the control of Medallion Entertainment Group and the artists scheduled for the weekend's event, we write regretfully to provide notice of the cancelation of the Dazed on the Green Music Festival and Cannabis Expo scheduled to take place September 17 & 18 at the Stanislaus County Fairgrounds in Turlock.
Despite substantial efforts to salvage the events scheduled for this weekend, we have come to the determination that proceeding under the present, unprecedented circumstances would pose a significant risk to the health and safety of all those involved in the events. We cannot, in good conscience, place any person at unreasonable risk. Our team will be coordinating to offer refunds for all guests who have prepaid for tickets, as well refunding all sponsors, vendors, and artists who stood ready and willing to perform this weekend.
It is our hope and present intention that we will be able to work with the Stanislaus County Fairgrounds Executive Team, local authorities, as well as participating vendors, and a new roster of artists for a future event.
Sincerely,
Michael O'Leary, President
MWTL Group, Inc.
EVNT-22-0000020-LIC-DCC
FAQ's
WHERE & WHEN IS DAZED ON THE GREEN?
September 17th and 18th 2022
Stanislaus County Fairgrounds
900 N Broadway, Turlock, CA 95380
WILL YOU BE REQUIRING PROOF OF COVID-19 VACCINATION?
Dazed on the Green will not be checking Vaccination Status for entry. Read more on our Covid-19 Policy here
WHAT ITEMS ARE ALLOWED/NOT ALLOWED AT DOTG?
To ensure everyone at DotG has a safe and fun experience please see a full list of permitted and non permitted items check here.
DO I NEED A VALID MEDICAL RECOMMENDATION TO ATTEND?
Nope. DOTG is a fully Prop 64 compliant Festival:
21+ ONLY with Valid Photo ID - No persons under 21 permitted
No Medical Recommendation is required.
WHAT IS CONSIDERED A VALID PHOTO ID?
A valid photo ID means a current (NOT EXPIRED):
Government-issued photo ID (i.e. driver's license, DMV issued ID card, passport or military ID)
OR a copy of your birth certificate + a photo ID (e.g. student ID).
I AM FROM OUT OF STATE, CAN I STILL ATTEND?
Yes! Just show a Valid Photo ID 21+
I LOST MY DRIVERS LICENSE, WHAT DO I DO?
Any photo ID that shows your name, birthdate & has your photo will be accepted. Bring any & all proof of age that you have to accompany the substitute form of identification.
*EXPIRED ID's ARE NOT VALID*
CAN I SMOKE CANNABIS ONSITE?
Yes! Dazed on the Green will allow for the consumption of cannabis in designated areas.
WILL THERE BE ALCOHOL?
Yes! Dazed on the Green will allow for the consumption of malt beverages in designated areas.
CODE OF CONDUCT
• Shoes and shirt are required at all times at Dazed On The Green.
• No gang affiliated colors, attire, derogatory words, tatoos, or images. We are focused on providing a safe, fun environment for everyone.
• Possession of any article defined as a weapon is strictly prohibited (including LEO's and people with concealed carry permits). Security screenings are conducted at the entrance gates.
• Any act defined by federal, state, or local statute or ordinances as constituting a crime including damage, destruction, vandalism, or theft of any property is prohibited and may be prosecuted.
• Disorderly or disruptive conduct or any activity that could result in physical harm to person or property will not be tolerated.
• No bicycles, skateboards, Segways, Mopeds, skates/rollerblades are allowed at this event.
• The only animals allowed on the grounds are service animals and animals on exhibit or used in entertainment. We do not have daycare accommodations for pets.
• Service dogs are welcome at the Fair but "comfort animals" do not qualify under the ADA guidelines from the Department of Justice and will not be allowed into Dazed On The Green.
• The blocking or obstruction of any building, booth, exhibit, concession stand, performance, ticket window, gate, stage, doorway, fire exit, stairway or walkway is prohibited.
• Solicitation including the selling and/or distribution of materials of any kind is prohibited. (The sales of goods and services may only be conducted in a designed commercial space. Applications for such commercial space may be obtained from Dazed On The Green at sales@dazedonthegreen.com.)
• Respectful behavior is expected from all attendees
Restricted Items
These Items Are Not Allowed in DOTG Festival 2022 And Will Be Confiscated
NO Aerosol Products (Incl. Sunscreen)
NO Air Horns
NO Animals (Service Animals Allowed)
NO Audio Recording Devices
NO AVPs, Mods, Liquid Refills for Vapes
NO Backpacks (clear/transparent bags are allowed)
NO Chairs (Incl. Inflatable, Folding)
NO Chains
NO Chain Wallets / Chain Belts
NO Coolers
NO Cameras (Professional)
NO Detachable Lens / No DSLRs
NO Drones or Remote Control Vehicles or Toys
NO Drugs or Drug Paraphernalia (Prescriptions must be in properly labeled containers that match the holder's ID. (No pillboxes.)
NO Flammables (Incl. Fireworks, Explosives, Road Flares)
NO Flags or Totems
NO Flashlights
NO Flyers, Samples, Giveaways, Promotional Items
NO Glass, Metal, Aluminum or Steel Containers
Incl. Refillable Water Bottles
NO Glow Sticks, LED Gloves, or LED Products
NO Hula Hoops
NO Musical Instruments
NO Kites or Sky Lanterns
NO Laptop Computers or Tablets
NO Laser Pointers
NO Massagers
NO Outside Food or Beverage
NO Personal Vehicles (Bicycles, Skates, Scooters, Skateboards, Hoverboards, Segways, Electric Scooters (Jump, Limes), etc.) Personal Mobility Devices for ADA Guest Are Allowed
NO Selfie Sticks, Tripods or Narcisticks
NO Sharpies, Markers, Paint Pens
NO Sleeping Bags
NO Stuffed Animals
NO Tarps, Tents
NO Toy Guns, Water Guns or Sling Shots
NO Umbrellas
NO Video Cameras
NO Walkie Talkies / 2-way Radios
NO Weapons Of Any Kind
Guns, Ammo, Pocket Knives, Tasers, Pepper Spray/Mace, etc.
Including off-duty law enforcement or concealed carry permits.